Based in Suffolk, Alex Coombes has been working as a session musician and guitar teacher for several years now. At the age of 15 he discovered the iconic "Passion and Warfare" album by Steve Vai, and was inspired to focus on his guitar playing with a real intensity. After gigging locally in a variety of bands, Alex decided to step away from the stage and instead pursued a solo studio project.
He ended up writing, arranging, recording and producing his EP "Hitori". Trying to step away from the usual instrumental guitar record, he set out to create soundscapes that would resemble the atmospheric sonics of bands such as 65DaysOfStatic, Mogwai and Explosions In The Sky.
Imagine being able to take the Satriani's soul and lyricism, Vai's inventiveness and modalities, Malmsteen's classicism, Johnson's impeccable technique, and Petrucci's progressiveness, and mix them together in just the right proportions. Throw in some of electric guitar heaviness and place it into vaporous, translucent soundscapes.
The result is "Hitori". Alex Coombes combines the best hot licks from old school rock with shredding that will melt your face off. Coombes injects a sense of joy and fun into his compositions that, while familiar, is also fresh.
Throughout the collection of songs, Coombes shows his mastery of the guitar and mastery of writing songs which both have kick and are still lyrical in quality. If you love instrumental guitar dressed up a little differently, you can't get much better than Alex Coombes' skills.
The production quality throughout is outstanding too. Starting off with the title track, "Hitori", it is clear that Coombes has put together an EP that not only shows his guitar skills but his ear for great melody, catchy hooks and bone-crushing riffs.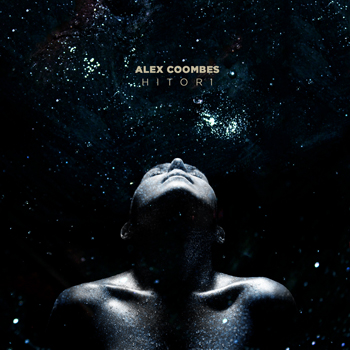 "The Long Road Home" starts on a lighter note and a slower pace, but soon unfolds into an all-embracing sonic pallet that explodes with unbridled energy. Coombes stands above the pack for overall intensity. He just nails everything he does and has a great attitude to music in general and is one of the few guys who is also pushing the envelope and trying something different.
He is one of the few guy's doing guitar instrumental albums that don't bore me after three tracks. His playing has a vocal quality to the melodies that keep it interesting, and "When We Met" is perfect example of this.
"Fracture" walks the metal tightrope with ominously thundering riffs and a superb start-stop rhythm. It's the equivalent of an explosive guitar anthem. "Samehada" gets back to the spacier musical backdrops and jangly guitar rhythms, before Coombes sets in with electrifying shredding and riffing. "Enenra" close the EP with another fusion of power and technique melded together by powerhouse percussion.
Simply put, Alex Coombes is nothing short of the man. All of his songs are inspired by something and reflect his amazing creativity. There are many other guitarists out there, releasing albums, but Coombes comes from another angle. You can hear it in his use of phrasing, Alex Coombes has put the focus of his heart and mind into every aspect of the sound he is making.
OFFICIAL LINKS: STREAM – FACEBOOK
Please follow and like us: