I believe you will be most impressed after listening to Candy Peters (Born Laverne Peters) on her latest single "Lift Him Up". The anointment of this lady shows throughout the track and God has surely blessed her with a powerful voice that inspires, ministers and soothes any soul.
Candy Peters is the kind of artist that you cannot place in a box because she has to follow the leading of God's spirit! So every song will be different. She strives with all of her heart to produce quality music that not just sounds good but is able to reach the heart and spirit of her listeners. She has done exactly that with this project. This project has a flow and theme all on its own.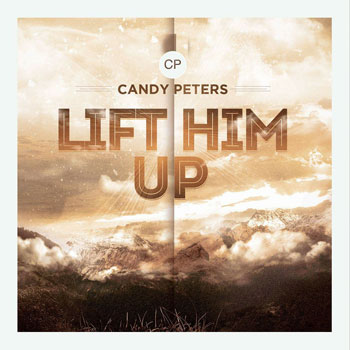 In her music you can find hope, encouragement, motivation and enlightenment. Through songs like "Hold On To Faith", "Yesterday" and "Give You Praise", Candy informs the listener that it's not enough for you to have God in your life, but you also have to have a confidence in yourself and confidence in the power of God that gives, sustains and enhances one's life.
"Lift Him Up" is a powerful, adult contemporary soul-driven track that effortlessly praises the Lord in the form of a song which soars and causes you to listen to her message.
Here Candy Peters testifies about the beauty of God and her words are simply gorgeous. She sings to all of us and lets us know of the goodness of Jesus. It's marvelous to hear the pride and joy in Candy's voice as she lightens her tone and sings about the bundle of joy God can bless us with if only we learn to "Lift Him Up"!
All in all, this is a very good single if you're into Praise & Worship music, and it's worthy of your attention. You won't be disappointed and you'll feel better once you've purchased it! Candy Peters is a rare gospel artist and songbird for the Lord who he has raised up for such a time like this to speak to the people. She's bold, yet humble and challenges your faith to go to another realm in the power of Jesus Christ!
OFFICIAL LINKS: WEBSITE – FACEBOOK – TWITTER
Please follow and like us: