Jah Niceness (Henry Bell) is a rapidly rising talent within the industry, enjoying international airplay with his tracks, as well as well sought out artist for collaborations, production services, as well as stage performances because of his work ethics, passion for the craft and the industry as well as his magnetic style onstage. Jah Niceness also has his own production company called RIDDIM N" NICE Productions and has graced important stages and worked with high profile artists, including Ras Oney, Carl Meeks, Daniel Blae Minott, and Spiceman.
Jah Niceness has been dropping classic and banger tracks for a while now for two years now. His had an impressive steady stream of releases with no duds, slackness or wackness. Now in comes "So Fake", a single that has been carefully crafted by Jah Niceness and his team over at RIDDIM N" NICE.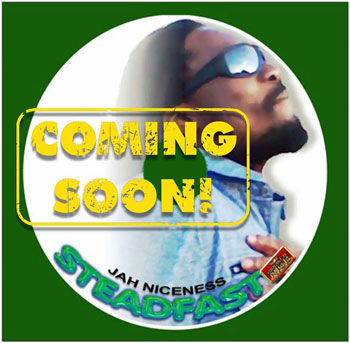 The track is another solid chapter in his catalog and showcases his amazing vocal skills, tight production skills, and songwriting that touch down on the modern day topic of fake or false people we have to deal with on a daily basis.
Clearly Jah Niceness is going to become a major force in reggae and music in general. It is obvious the song is written from experience so we get a piece of the artists' life experience too. It is easy on the ears, the guy can sing; it is easy on the soul and it's is easy on the mind since it does not contain lyrics which have been deemed explicit or harmful. He just speaks the truth.
While maintaining strong reggae roots, the song is very competitive with the current pop music trend in terms of sound. One can tell that Jah Niceness is looking to capture a broader audience of fans and make them his own.  "So Fake" is well produced and it shows the full diversity of Jah Niceness' abilities.
What ultimately separates him from all other competition is his straight chatter and vocal. He realizes a fusion of the smooth and the rough, of wisdom and raw impulses, to set his lyrics and vocals of joy, exuberance and insight against an infectious Reggae style.
"So Fake" has it all; great melody, impressive vocals, heartfelt lyrics, and a pulsating beat.  On the strength of this recording, Jah Niceness is emerging at the forefront of serious contemporary underground reggae artists in the world of popular music today.
OFFICIAL LINKS: WEBSITE – FACEBOOK – REVERBNATION – ITUNES
Please follow and like us: