Artem Cithara (producer, composer), Nicole Elizabeth (vocals) and Slick Sax (saxophone), once more make up a dynamic team on the feel-good, reggae-flavored single, "Stand Beside You".  Reggae music has long taken inspiration from other genres and shown its extraordinary capacity to transform the simplest of songs into works of beauty and insight. The trio of artists involved here have the gift of the song and know how to turn a groove and melody into an infectious earworm.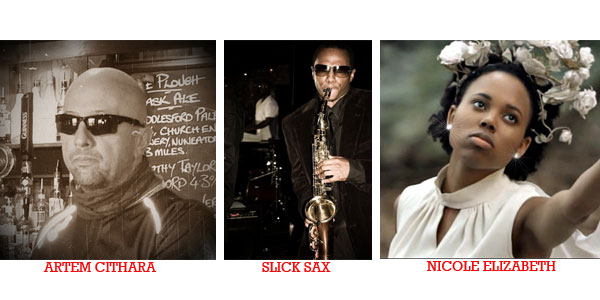 On "Stand Beside You", Artem Cithara, Nicole Elizabeth and Slick Sax confirm their own considerable ability to switch genres with consummate ease and considerable accomplishment. Nicole leads the vocal charge, as Slick decorates the tune with some mesmerizing horn inputs, against a lively beat, carved out by Artem. The track further reflects the collaboration's all-round musical competence, and ability to work together. Something they have done on numerous occasions.
All round, "Stand Beside You" is yet another highly competent release from Artem Cithara, and his crew of friends,  serving to confirm that their range – whilst mastering many shades of music – is extensive and accomplished enough to ensure that they can never be categorized as a 'one trick pony'. The track contains comforting melodic tones and a smooth reggae rhythm, with dynamic vocals and encouraging words to match. It's stamped with quality all over.
Connect with Artem Cithara on FACEBOOK
Please follow and like us: