Born Keshaun Kelly in Killeen, TX to a family of six, Kae.Kapone later moved to Augusta, GA at the age of 7. He has been making music since 2018. His first song wasn't even his own; it was a collaboration with two of close friends, fellow rappers and Wulff.Takashi called "OMB". In fact, his first song wouldn't come until mid-2019, titled "No Hooks", which was dropped on music SoundCloud music platform. Since then, Kapone has dropped six singles and has been featured on a total of four songs with fellow rappers. His latest single "Nonstop", was actually written in 2020 by him and his older brother. The song was later removed, following the death of a close friend and brother. Kapone then took a long hiatus from making music, and it wasn't until June 2021, that another rapper by the name of Dev caught his attention. Kapone instantly hit him up on Instagram and after two days of recording, the song was finally released.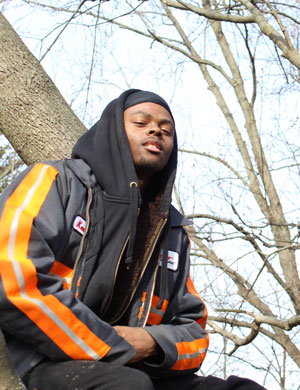 Can you tell us a bit about where you come from and how you got started in the game?
Kae.Kapone: I was born in Killeen, Tx but moved when I was young so I was raised in Augusta, GA. I didn't get started with music until I was around 13 years old. I remember my mom had brought me and my brother a keyboard and I'd practice producing my own beats.
Do you handle both the songwriting and beats on your songs, or do you collaborate with other producers and artists?
Kae.Kapone: As of right now I collaborate with other musical artists and producers, but one day I wanna step into producing for myself again.
Who were your first and strongest musical influences that you can remember, and who are you listening to right now?
Kae.Kapone: Ahh that's a very tough one…my musical influences vary from Michael Jackson, Ludacris, TI, Meek Mill, Yo Gotti, & a lot of Lil Wayne. Right now I'm listening to Polo G & Lil Baby.
What do you feel are the key elements in your music that should resonate with listeners?
Kae.Kapone: I feel that my ability to flow easily, my versatility, and my story telling all play a huge roll when it comes to the listeners.
For most artists, originality is first preceded by a phase of learning and, often, emulating others. What was this like for you? How would you describe your own development as an artist and music maker, and the transition towards your own style?
Kae.Kapone: To be honest, I think my flow has changed the most. If you go back and listen to my 2018 & 2019 projects you'd hear how much I've progressed over the years. I'm still learning the ropes though.
What's your view on the role and function of music as political, cultural, spiritual, and/or social vehicles – and do you try and affront any of these themes in your work, or are you purely interested in music as an expression of technical artistry, personal narrative and entertainment?
Kae.Kapone: I try to stay away from politics, it's not really my thing. But as far as culture and social I do try to work that into my songs, whether I'm storytelling or rapping about future goals and dreams I wanna accomplish.
Do you write a song with current musical trends, formulas or listener satisfaction in mind, or do you simply focus on your own personal vision and trust that people will empathize and vibe with your sound?
Kae.Kapone: I focus more on my own personal issues and experiences. Some listeners may not like my songs or the themes but some listeners might actually like em. No matter what, I try to keep the listeners connected.
Could you describe your creative processes? How do usually start, and go about shaping ideas into a completed song? Do you usually start with a beat, or a narrative in your head?
Kae.Kapone: I always start with a beat regardless. Rare times if I'm bored, I'd get a bar in my head and write it down or sometimes I'll make beats on my keyboard and start off like that.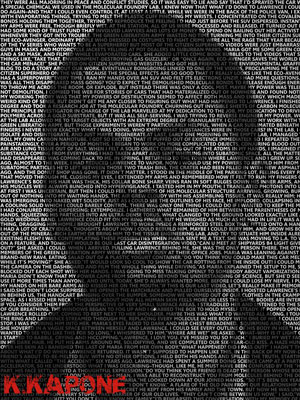 What has been the most difficult thing you've had to endure in your life or career so far?
Kae.Kapone: Tragedy is the biggest and most difficult thing I had to endure. The past 5 years I lost many close friends and even took a break from music in 2020 after the death of my brother. It's been rough but music has been a key factor in how I cope.
On the contrary, what would you consider a successful, proud or significant point in your life or career so far?
Kae.Kapone: I'd consider the love and support I get from listeners all over the world. Just the overall excitement I get when I play a track back is a good feeling. Being in music shows that I can enjoy doing what I love no matter what.
Putting aside any accolades or criticisms that fans, the industry, or the media may afford your persona or music, is there anything about you or your music, you think people may overlook, underestimate or misunderstand at all?
Kae.Kapone: I feel that I've been misunderstood my entire life and that music gives me the platform and a chance to open up about my experiences and life despite what people think.
Do you think is it important for fans of your music to understand the real story and message driving each of your songs, or do you feel everyone should be free to interpret your songs in their own way?
Kae.Kapone: I feel that fans can do as they choose. Meaning that if they wanna interpret my songs in their own way then that's fine. As far as listeners listening to the message of the songs and tryna connect to the stories, I feel that's important too.
With social media having a heavy impact on our lives and the music business in general, how do you handle criticism, haters and/or naysayers in general? Is it something you pay attention to, or do you simply ignore?
Kae.Kapone: I take criticism heavy and as a way to get better as an artist. So if someone says "Kapone's music sucks". I'd take that advice and try to make it better. If I can't satisfy that listeners needs then maybe it's just not the right music for you.
If you had a choice to go on tour, or collaborate with any acclaimed international artist right now, who would you choose, and why?
Kae.Kapone: I'd choose to tour and collaborate with Lil baby or Polo G, hands down. Both are an all-time favorite of mine.
Could you tell us something about the putting together of your latest project "Go On"?
Kae.Kapone: "Go On" was a special track, I wanted to do something different style wise and decided to become more versatile. It took me a total of 5 days to finish the project. Probably the longest it's ever taken me on any song. It was a process from writing to recording to mixing and editing the track myself.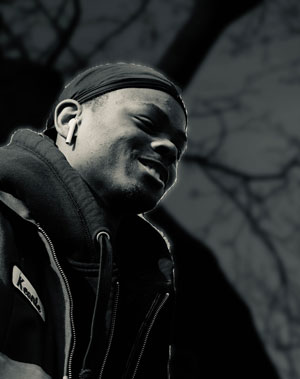 Besides your latest release, do you have a personal favorite track amongst those in your catalog that has a specific backstory and/or message and meaning very special to you, and why is it so?
Kae.Kapone: I'd have say my favorite track besides "Go On" would be "All In by DP7". Even though I'm a feature in the song, I feel that I really stepped out the box and delivered on the track. When the song was first recorded 4 months ago, DP7 rewrote his whole verse and bodied it! So when he sent his vocals over and I heard it I had rewrote my verse to match his energy. I had a great time with the song and it'll be one of my favorites because of the experience I had.
Creative work in studio environment, or interaction with a live audience? Which of these two options excite you most, and why?
Kae.Kapone: I feel that in a studio I can be myself and be comfortable with whomever I'm around at the moment. I've had some great moments in the studio. If the time ever comes for me to perform in front of an audience then I'd have to prepare honestly because I have anxiety and uncomfortable at first.
Do you have a favorite motto, phrase or piece of advice, you try to live or inspire yourself by?
Kae.Kapone: No I don't really have a motto or mantra I go by. I just go with the flow or I just wing it.
How essential do you think video is in relation to your music? Do you have a visual you could suggest fans see, to get a better understanding of your persona and craft, or will you be working on something new soon?
Kae.Kapone: There's not really many videographers in my area but I will say there are several videos I have on the way!
What do you find most rewarding about what you do? And do you have a specific vision or goal set in your mind that you would like to achieve in the near future?
Kae.Kapone: I love the support I get whether it's a couple hundred or a couple thousand. And my only goal in the future is to blow up and make it in the future.
OFFICIAL LINKS:
https://www.instagram.com/kae.kapone
https://mobile.twitter.com/keshaunkelly5
https://open.spotify.com/track/0kEgAtY89fu72rujr7rePW?si=YK9R5P9cQle9y9LBIHW01Q
https://music.apple.com/us/album/go-on/1603333720?i=1603333721
https://soundcloud.app.goo.gl/khWi6FE3D7qr4zC17
Please follow and like us: