Diamond Thomas is an award winning New Jersey Hip Hop Pioneer who has been actively involved in the arts community since 1983. He's the executive producer and host of the Diamond Blackout Show which serves the community with an emphasis on bettering yourself in 3 components: Healthy living, building wealth and being creative in all aspects of life. His passion for social activism has invoked him to simultaneously engage city residents while entertaining them by sponsoring health fairs and voting registration drives and providing music, games and giveaways. Diamond has given back in different ways that reach people with his annual gathering, the Camden City Diamond Day Festival (Formally the Diamond Day Picnic). The festival highlights local talent and is a fun-day for residents to forget their worries and enjoy the day.
He is a founding member of the North Camden Reunion Committee and President and founder of the North Camden Business Association (N.C.B.A.). Diamond also sits on the board of directors for Sanctuary Foundation For Veterans (A 501c3 org.) and is the C.E.O. of Do The Most Music Conference. Diamond Thomas remains active as a rap artist and has released a promising single on the Stone Digital Media label entitled The Prelude which has been well received by critics and lovers of music alike. Diamond has reached a milestone with The Prelude achieving over 2 million streams through internet channels. His ability to bring the masses together and create smiles is a welcome sign to those in pursuit of happiness.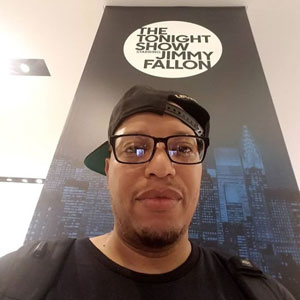 How long have you been in the music business and how did you get started in the first place?



Diamond Thomas: I have been in the music industry for 30 plus years; Beginning in middle school as a performer in the early 80's. I used to use Diamond T. as my stage name and eventually graduating to owning and operating an indie label (Flystyle Entertainment). My first commercial release was co-produced by Wyclef Jean of the Fugees around 1994.
Who were your first and strongest musical influences that you can remember?



Diamond Thomas: Grand Master Caz of the Cold Crush Brothers, the Treacherous Three and Ultra Magnetic. My strongest influence is Jay, Dr. Dre. And Nas on the strength of their ability to handle business on a broad scale.
If any, which artists do you currently respect in the game, and are listening to right now?



Diamond Thomas: I like Divine Council, Pusha T, Valee, Illah Ghe, Westside Gunn, Conway The Machine & Benny The Butcher.
What do you feel are the key elements people should be getting out of your music?



Diamond Thomas: The lyricism is effortless and direct. Enjoy the wordplay and zone out on the music at hand.
What do you think separates you from the massive crowd of up and coming young artists emerging right now?



Diamond Thomas: I'm old as dirt, lol; However, my style is unorthodox: but of course it rocks!.. At the end of my musical set I mingle for a bit then go home. I like to hear what's new and innovative, but stick to my guns in my own lane.
Tell us something about the making of your latest release. What's the message and the story behind it?



Diamond Thomas: The Prelude is basically what's to come from my future projects. I'm still very much in effect and having fun with the music. My verbal skill set is ridiculous and to be respected.
You're actively involved in a high number of socially relevant projects. Which is the one that requires most of your time?



Diamond Thomas: Being the founder and president of the North Camden Business Alliance. I love civic engagement on all levels. It doesn't matter which city, state or country I'm in. I applaud the hardworking people who push for positive change that effects the citizens in an honorable, positive way.
What would you consider a successful, proud or high point in your endeavors so far?



Diamond Thomas: Producing and facilitating the Do The Most Music Conference and currently still being relevant within the music industry on a whole. From my musical releases, to the radio show and all the way to my fan engagement.
What has been the most difficult thing you've had to endure in your career or the music business so far?



Diamond Thomas: navigating the murky waters of dealing with company guard-dogs at the magazines, labels, media, social sites & etc.. There's a lot of funny style interaction with trying to make contact to handle business with some companies. At my age I don't have time to play games. If I'm at the front desk with legitimate business to conduct; Act accordingly.
What key ingredients do you always try and infuse into your music?



Diamond Thomas: Solid production and well thought out lyrics. There has to be a fine line of delivering the song with an effortless appeal that is thought provoking and intense. I want to leave an impression on your brain!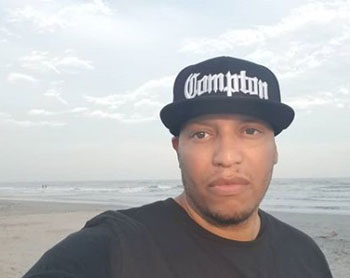 Do you produce the beats and write all the lyrics on your songs or do you collaborate with outside sources in any of these cases?
Diamond Thomas: I do some production. I prefer to outsource beats. It makes things a bit more fun and challenging to write to upon hearing something for the first time and not knowing what you're getting yourself into.
What is your personal opinion of the status of the Rap and Hip-hop game right now? And do you think successful artists are giving enough back to their communities?



Diamond Thomas: I think the Rap and Hip-hop game is in a good place right now. There's a lot of different divisions and categories emerging and the Young artists are impressive. The volume of work some of these artists are accomplishing is staggering and interesting. Yes. I thing artists are giving back to their communities enough. We could all use more community involvement all around the globe. I try to keep in mind how much the artist is contributing to his community by hiring a lot of people he or she knows that can do the jobs required to keep his brand growing.
Which aspect of being an independent artist and the music making process excites you most and which aspect discourages you most?



Diamond Thomas: I simply love to hear new potential beats and then adding my own flavor to already good music. I usually have a sit down with Chawz Chill and go over what will make a good song for the masses. The part that discourages me the most is the paperwork process, lol. People tend to overlook the paperwork process that goes into a musical project from start to finish.
If you had the opportunity to change one thing about how the music business works right now, what would that be?



Diamond Thomas: It would be for the music distributors to on-board the artists with the process of understanding the pathway to profit. Actually show the artist how the money moves.
If someone has never heard your music, which keywords would you personally use to describe your overall sound and style?
Diamond Thomas: Hardbody Hip-Hop for Golden Era lovers. Grown Folks rap.
Do you consider Internet and all the social media websites as fundamental in building a career in music today, and what is your personal relationship with the new technology at hand?



Diamond Thomas: Absolutely! True indeed! It's key to growth. My personal relationship is astounding with the new technology being used. It's literally placed me back into the game. My numbers are strong and my fan engagement is through the roof!
Tell us something about Mikey Gam, the breakout artist you are managing, as well as the progress your son ECMD Feeky, is making in the industry?



Diamond Thomas: Mikey Gam is about to be major. He's focused on growing his fan base right now and delivering a solid product to express his journey and all he's been through over the years. He's a true O.G. in the streets who happens to have a gift of poetic purpose and lyrical ability that I'm sure will keep him afloat in regards to global competition in the rap game.
ECMD Feeky is a beast! I'm proud to hear my son's songs and amazed at the same time with his lyrical strength and song formats. He's sure to be delighting his fans for years to come. He's heating up with fan engagement and I'm impressed with his recent Soundcloud numbers. They both have new product coming out soon. Mikey Gam has 300 Soljaz being released on Gam Fam Entertainment and ECMD Feeky has On My Real Life being released on Stone Digital Media, LLC.
What is your relationship with visual media? Do you think videos are important for your music? Do you have a video you would recommend fans checkout so they can get in to what you're doing?



Diamond Thomas: I'm fully excited about all of the visual treatments coming down the pike for me and the artists I deal with! I currently have a one pic shot visual for my single The Prelude on YouTube. Just type in Diamond Thomas The Prelude and enjoy the work.
Do you prefer working and creating in a studio environment, or performing live in front of an audience?



Diamond Thomas: I love the studio environment more because I can take my time and switch up on energy at my own pace. I like to take my time when creating and when I'm on stage I have to keep in mind about my set time and make sure I'm delivering a strong performance. I'm o.k. with them both, but I enjoy the studio more.
What's the next potential milestone on the upcoming agenda for Diamond Thomas?
Diamond Thomas: I'm currently working on the album DIAMOND THOMAS Presents: .. which will be a line-up of very talented independent artists that will include some treats for everybody. Shout out to Kurtizent Productions. He contributed some solid work to the project. Look out for a ton of stuff from Gam Fam Entertainment's own Mikey Gam. I'll be shadowing some upcoming projects from ECMD Feeky. We have a tour in the works and I'll chase the tour with the release of my book called Contracts and Contacts. Its industry contacts for people who need the door kicked down and it's coupled with do it yourself contracts that are needed for everyday music business in general.
Look for me on all digital platforms and thanks for the interview!
OFFICIAL LINKS:
https://soundcloud.com/ogdiamondthomas/the-prelude
https://www.youtube.com/watch?v=ItEXg9DP15w
https://www.reverbnation.com/diamondthomas
https://diamondthomas.bandcamp.com/track/the-prelude
https://itunes.apple.com/us/album/the-prelude-single/1346931512
https://thisis50.ning.com/xn/detail/784568:BlogPost:36956598?xg_source=activity
https://open.spotify.com/album/1QqeuwUy6Vm71SNzFu6XtG
https://store.cdbaby.com/cd/diamondthomas
https://www.deezer.com/en/album/56117132
https://music.yandex.ru/album/5039588
www.facebook.com/diamond.thomas
www.instagram.com/diamondblackoutshow
Please follow and like us: