Grayson Sands is a young songwriter from Oak Island, North Carolina. He is an active guitar/bass in his local church band and attends the University of North Carolina at Charlotte.
Where are you from and does your location influence your music?



Grayson Sands: Originally, I am from Apex, North Carolina. I grew up in Apex and learned how to play guitar there. I did not start writing originals until about three years ago when I moved to Oak Island, NC. The beach scene has been a huge inspiration on my music and myself personally. I think the move has made me become a stronger person and more experienced musically. A lot of my lyrics are simply about enjoying the day or doing something off of my bucket list.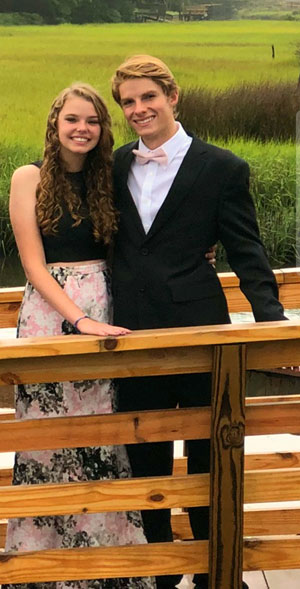 Do you have a favorite song in your catalog, and why is it special to you?



Grayson Sands: "Waiting For Summer" started off as a school project and it is what officially kicked off my music career. I wrote it with the help of my mentor Casey Townsend and the goal was to encourage musicians and prove how simple and easy songwriting can be. The song is about my girlfriend and I and how we were trying to make the most out of winter when we really wanted it to be summer. I also like the musical theory behind it: the song is a walk-down but it sounds very happy. The song "Pumped Up Kicks" by Foster The People was one my inspirations when I was creating this happy/sad feeling.
How did you write "Beat the Sunrise" and what was your inspiration?



Grayson Sands: I do not know how to play piano, but the day I was presenting my project on "Waiting for Summer" I was in my school's auditorium and there was a piano there. I was just messing around on the piano and I came up with the lead melody for "Beat the Sunrise". I quickly recorded it on my phone and figured it out the notes when I got home. When I was playing it originally I thought the piano sounded beautiful, and my original performance was slower and sounded more classical. When I got home and put it on the software I knew I had to get away from the cliché classical piano sound. I wanted the song to be upbeat and punchy, and I believe that I was successful with that goal.
I see that you play in your local church band. Do you infuse spiritual or Gospel elements into your original songs?



Grayson Sands: Yes, in my single "Beat the Sunrise" I reference the Joshua Tree which is an album by U2 as well as a biblical symbol. It is not always my goal to include spiritual elements, but if they fall into the song then I welcome and embrace them.
What do you feel are the key elements people should be getting out of your music?



Grayson Sands: I want my music to be enjoyable and upbeat. I don't like listening to songs that are slow and unhappy and I think that the upcoming generation of listeners feel the same way. My music is aimed to make you think of good-times, the beach, dancing, and each song should be something you can sing along to.
What is your relationship with visual media? Do you think videos are important in relation to your music? And if so, do you have a video you would recommend fans checkout?



Grayson Sands: Music videos can show what the song is about in a new way. I think they are a lot of fun to create, and give a glimpse into what the artist's life is like. I also think it shows how the songwriter interprets the song, which may be different than how a listener hears it. I created a music video for "Waiting For Summer" that I recommend checking out, and I am currently in progress with my next music video.
Who were your first and strongest musical influences that you can remember?



Grayson Sands: I used to listen only to 80s rock. I love U2, Bon Jovi, and Bruce Springsteen. I still listen to those bands but I am very interested in small newer artists. Seranation is one of the bands that has had a strong influence on me recently. I think the best way to get inspiration is simply to listen to the radio and hear a few songs that you have never heard before.
You play both guitar and the bass. Which is your favorite instrument of the two? And are you self-taught?



Grayson Sands: My favorite instrument is definitely guitar. I am not self-taught, I got lessons as a kid from a small startup in my hometown. It was interesting because I was one of the first students and as I grew so did the business. I took lessons in different building after building as the company expanded, and eventually I stopped taking lessons because my teacher went to go startup again in his home state. I am thankful for the way I was taught; I learned power chords first (which I am sure is not the traditional way to be taught). Because of this, I learned the fretboard quickly and picked up lead guitar very easily. As soon as I got my hands on a bass I already knew how to play it because I know the fretboard so well.
I noticed that you are also involved in other activities, including photography. How important is music in relation to your other projects and interests?



Grayson Sands: I enjoy doing a lot of things in my spare time but music has always been my main hobby. I never get sick of playing along with songs or listening to music, and I enjoy a wide variety of genres. Even when I am doing another hobby, I am probably listening to music at the same time.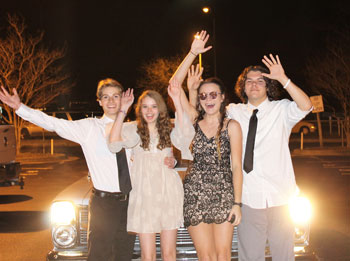 What do you think separates you from the massive crowd of up and coming young artists emerging right now?



Grayson Sands: I am still defining my style, but by being only 18 I write songs that I enjoy listening to and I assume that my audience of 18 year olds will enjoy too. I believe what separates me from other young artists is my style and drive. I am excited to get my music out there and I am always trying to advertise myself. On top of this, the songs I create are always upbeat and catchy.
What has been the most difficult thing you've had to endure in your artistic adventures so far?



Grayson Sands: Finding software to record on has been the biggest struggle for me as an independent artist. You want to create songs that sound like they were professionally recorded. I do not have money to spend on professional software or renting out a recording studio, so I am stuck with trying to mix and master the music perfectly.
You record independently, but are you apart of any bands?



Grayson Sands: Besides my church, I also play and record with my friend Seth in our band "Grits and Oats". I am the "Oat" (lead singer and guitarist) and he is the "Grit" (drummer and songwriter).
Do you record and produce the music, as well as write the music and lyrics on your songs or do you collaborate with outside sources in any of these cases?
Grayson Sands: I write every line, lyric, and fill for my songs, but I absolutely love collaborating. I am always asking for outside advice, especially advice from my mentor. I am also always looking for vocalists to feature in my songs, because I know I am not the best singer in the world. Collaborating with other musicians brings a new unique style and talent into my songs and it is an amazing resource.
Which aspect of being an independent artist and the music making process excites you most and which aspect discourages you most?



Grayson Sands: Being an independent artist is fun, whenever I come up a catchy melody I can sit down and start developing the song that second. I have the option of coming up with my own bass lines or get others to collaborate with me. What discourages me is my lack of knowledge in studio recording. Mixing and mastering my music has been difficult and dealing with the software has been a learning process. Overall, I am very grateful to be able to write songs whenever I want.
If someone has never heard your music, which keywords would you personally use to describe your overall sound and style?
Grayson Sands: Right now, I feel like I am making up my own dream pop beach genre. Honestly, I am not sure what my style is yet and that is part of the fun of writing songs. I am still exploring different genres and techniques and trying to put my own personal spin on them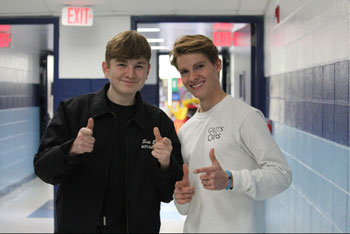 Do you consider Internet and all the social media websites as fundamental in building a career in music today, and what is your personal relationship with the new technology at hand?



Grayson Sands: I love branding myself, I created my own website and I post music videos to YouTube as well. However, I am not big on social media. Contrary to the stereotype, I am 18 years old and social media has never appealed to me. I have used Facebook and Twitter in the past but I never followed bands or musicians, so I do not believe that social media is needed to create a following for myself. Word of mouth is a very strong asset.
Do you prefer working and creating in a studio environment, or performing live in front of an audience?



Grayson Sands: I have not performed my originals live yet, but I do have experience playing live at church – and it is like comparing apples and oranges. Playing live is a lot of fun and sometimes less stressful because you know if you mess up it will be forgotten about in a minute, whereas when studio recording you would have to rerecord the track. I always enjoy playing at church, but I am always performing someone else's songs. I hope I get the chance to perform my own songs live at some point in the future.
What is the next big thing you are working on?



Grayson Sands: Right now I am working on lyrics and finishing up a new song, and at the same time I am filming the music video for "Beat the Sunrise". I am particularly excited about this music video because each line is going to feature a different tourist. I think this will attract new listeners and create a cool video.
Is there anything else you would like to say?



Grayson Sands: If you want to be a rockstar, go out and be a rockstar. I have absolutely no idea how to sing, I use a free recording software, I use a free music distributer to get my songs on spotify, I record with a squier guitar, and my fans are friends from school. If you have a goal in mind there is no reason why you shouldn't be able to achieve it.
Ideally, how would you like to see yourself and your music 10 years down the line from now?
Grayson Sands: 10 years is a long time from now. I am enrolled at the University of North Carolina at Charlotte but I am not currently on track to major in Music. I know that I will always have my guitar with me no matter where life takes me. I plan on continuing songwriting and making a name for myself.
OFFICIAL LINKS:
WEBSITE: http://graysonsands.com/
Spotify Artist Page: https://open.spotify.com/artist/4FH1ULOZWkZuKltLsYXERe
Spotify Waiting For Summer: https://open.spotify.com/track/20fv8LJufvzi2USWDJJgcC
Apple Music Artist Page: https://itunes.apple.com/us/artist/grayson-sands/1386435875
Apple Music Waiting For Summer: https://itunes.apple.com/us/album/waiting-for-summer-feat-casey-townsend/1386435874?i=1386435880
Amazon Music Artist Page: https://www.amazon.com/s/ref=ntt_srch_drd_B07D8WLYCQ?ie=UTF8&field-keywords=Grayson%20Sands&index=digital-music&search-type=ss
Amazon Music Waiting For Summer: https://www.amazon.com/dp/B07D8VZRPZ/ref=cm_sw_r_cp_awdb_t1_xJ9hBbFG8YQM1
Google Play Music Artist Page: https://play.google.com/music/preview/Af7kpll4a7n3bkg32q7jpemls24
Google Play Music Waiting For Summer: https://play.google.com/music/preview/Tihorbbftluuvgruv6vhx5ufcoy?play=1
Bandlab Artist Page: https://www.bandlab.com/graysonsands
Youtube Page: https://www.youtube.com/channel/UC56PWOdRpyVs90k19J_BH5w
Please follow and like us: