Drawing inspiration from a painful breakup, 22 year-old singer, rapper, and entrepreneur Sinnerfree hit the scene in early 2019 with the scathing track "Heartless". The single didn't just serve as an emotional release for the Bronx MC; it was also the jumping-off point for her career. The song's catchy hook and brutally honest lyrics resonated with listeners, turning it into an underground hit on Soundcloud. A songwriter since age 9, Sinnerfree developed her signature style by fusing elements of dancehall, rap, and R&B into one package. The result is a fresh take on New York hip hop with a focus on feel-good energy. Her follow-up single "Slow Down" arrived in July 2019, which personified those positive vibes in a danceable summer hit, and further established her as a rising star in the genre. Beyond music, Sinnerfree is a business person in her own right; her self-titled clothing brand is gaining traction.​ With new singles on the way as well, fans of both hip hop and fashion have a new tastemaker to follow. Her new single is entitled "Before I Met You".
Can you tell us a little bit about where you come from and how you got started making music

?



Sinnerfree: I'm from New York. The "Big Apple" where the city don't sleep you know, so I was raised on music. I actually started writing little raps when I was 9. Got mad I ain't blow up then and there so I stopped, then I started getting older going through regular teen stuff writing to find an outlet for myself.
Have you had formal training or are you self-taught?



Sinnerfree: I haven't had formal training, I'm self-taught.
Who were your first and strongest musical influences that you can remember?
Sinnerfree: I wouldn't really say I've have musical influences. Majority of my music is based on my own experiences but nonetheless there are artists who paved the way to do it in style like Drake, Aboogie, Lil Durk, Rihanna etc.
What do you feel are the key elements in your music that should resonate with listeners?



Sinnerfree: That I release my music for the listeners. The listeners who been where I was at a point in life. I didn't have my music but at least now somebody has it to get them through a time in their life.
For most artists, originality is first preceded by a phase of learning and, often, emulating others. What was this like for you? How would you describe your own development as an artist and music maker, and the transition towards your own style?



Sinnerfree: When it comes to myself I think my originality more so came from my experience. I know there are a lot of people who could relate but then that's when the studio comes in. Picking a beat that fits the mood of the song because that's what people vibe off from.
What's your view on the role and function of music as political, cultural, spiritual, and/or social vehicles – and do you affront any of these themes in your work, or are you purely interested in music as an expression of technical artistry, personal narrative and entertainment?

Sinnerfree: I'm into music for the soul purpose of healing my mind and body by giving my artistry to the world.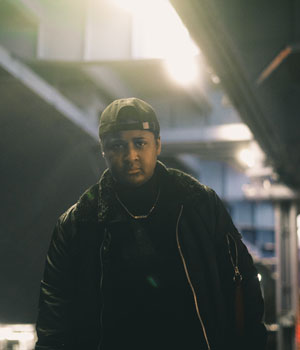 Do you ever write a song with current musical trends, formulas or listener satisfaction in mind, or do you simply focus on your own personal vision and trust that it will be appreciated by a specific audience?



Sinnerfree: A little bit of everything. Sometimes I go on social media, scroll down my newsfeed and see what my peers are talking about. Majority be about somebody doing them wrong, not wanting to trust no more, bad communication or just toxic relationships. So, I defiantly get inspired.
Could you describe your creative processes? How do you most often start, and go about shaping ideas into a completed musical piece? Do you usually start with a beat, a narrative in your head, or a melody?
Sinnerfree: I defiantly start off by searching for a beat first .Then I write a whole bunch of emotions I'm feeling or somebody else is and base the story off of that.   Then lastly comes the melodic sound I hear fits the beat.
What has been the most difficult thing you've had to endure in your musical career, or life, so far?



Sinnerfree: The most difficult thing I've endured so far probably is having patience lol. Just realizing that things don't come with the snap of fingers and it actually takes time.
On the other hand what would you consider a successful, proud or significant point in your career so far?
Sinnerfree: A proud moment I n my career so far is taking the step to actually go record myself, if I didn't do that it probably would've took me awhile to get here.
How would you describe the sound and style of your new single "Before I Met You" to any potential fan?
Sinnerfree: Its not to much it's just enough. The song is relatable and it's a dope sound.
Where did the original idea and inspiration behind "Before I Met You" come from, and what is overarching theme and message of the song? Is it aimed at someone specific?



Sinnerfree: Surprisingly there is no inspiration behind "Before I Met You". Now can I relate to it? Yes, but was it aimed at someone specific, No.
Did you use any particular sounds and/or recording techniques on this song, and what were the main compositional, performance or production challenges you came across on "Before I Met You"?



Sinnerfree:  I didn't do anything out of the norm with this song. I faced a couples challenges with tryna adjust my voice with the autotune and having to repeat things a thousand times lol but beyond that everything else was good.
Did you handle both the songwriting and beat production on "Before I Met You"?
Sinnerfree: No, just the songwriting. Shout out to Prod.Bem.
Do you ever collaborate with other artists? And if you could work with any international music star right now, who would that be?
Sinnerfree: I do and I have collaborated with some dope artists such as Younggutter, Don Royal, Dio and Na Gambino. Got something stirring with a couple other artists stay tuned for that! The international music star I'd have to choose right now would defiantly have to be Drake!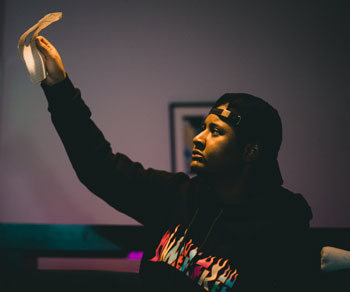 How essential do you think video and visual media is in relation to your songs, and music in general?



Sinnerfree: I haven't recorded as much as I like too, but I think visuals really bring out a song and gives you a chance tell a story. I love what Clarkvisions did for my first official music video for "Before I Met You" dropping on 12/5.
Studio work and music creation, or performing and interacting with a live audience, which do you prefer?



Sinnerfree: Damn that's a hard question because the couple times I did perform I had a great time. I'm gonna go with studio work and music creation though. It's a different feeling.
If the name 'Sinnerfree'

came up in a conversation among music fans, alongside which other artists would you like to be associated in that conversation?



Sinnerfree: I'm tryna be in the big league so anywhere up there where the people are talking, I need to be!
Aside from your latest release, do you have a personal favorite track amongst your compositions that has a specific backstory and/or message and meaning very special to you?



Sinnerfree: When I listen to any of my music it brings me back to a point in life wherever I was at when I made it which, doesn't bother me. Although when I listen to the first song I dropped called "Heartless" it brings me back to where I first started. That's one of the songs I could say I know it means something to me because when I first hear it I could feel everything I felt when I was saying what I said.
What do you find most rewarding about what you do? And do you have a specific vision or goal set in your mind that you would like to achieve in the near future?
Sinnerfree: I find it most rewarding when I hear people actually listening to my music. Finding their own meaning and taking it as their own. I want to look up at myself on a billboard downtown Times Square where I work at, in the nighttime so it could sink in and I could reflect.
Connect with Sinnerfree: INSTAGRAM – TWITTER – STREAMS
Please follow and like us: