Zigg TheArtist is an upcoming artist from Philadelphia who has released the album "Black Roses" and gave us some insight into world.
How long have you been in the music business and how did you get started in the first place?
Zigg TheArtist: I started taking music seriously in 2011 when I dropped my official mixtape "Thank You For Listening" but before that I was recording and making beats in my home studio, so it feels like all my life but for about 7 years now. Everything started with a keyboard. I was taking piano lessons at the time and gradually evolved to making my own music.
Who were your first and strongest musical influences that you can remember?
Zigg TheArtist: My favorite artists growing up were Biggie and Mase but Lil Wayne had the biggest influence on my music. It was something about his rap style that had me thinking like, damn I'm tryna rap like that or I'm tryna impact the game like that. This was around the time he was dropping a new mixtape every week! That was some inspirational shit. I think the whole world was inspired.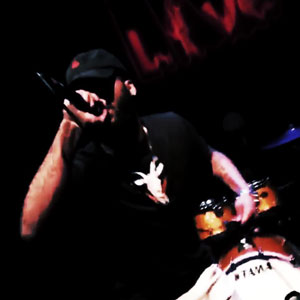 Which artists and/or producers are you currently listening to? And is there anyone of these that you'd like to collaborate with?
Zigg TheArtist:  I always tell people I pretty much listen to everything. You'll be surprised by how many genres of music I listen to and I love it, but mostly I listen to myself of course, Wayne, Kendrick, Big Sean, Jay Z, Tory Lanez, who is my favorite artist at the time, Bryson tiller, Chris Brown, Meek Mill, I mean the list goes on, and far as producers I don't have a favorite producer right now but Metro Boomin and Mike Will be ripping shit so I would say those two are top tier producers.
You currently have a new album out, entitled "Black Roses". What do you feel are the key elements people should be getting out of the album, and your music in general?
Zigg TheArtist:  So the album Black Roses is special to me. A lot of personal feelings and lyrics went into this project. This album symbolizes love, the good, the bad, the happy, and the sad. The bright side of love and the dark, as well as black love. I feel like with music it should have a base, not every song should be a turn up club track, it's important to make something people can relate too but at the same time have that bounce to it to make people want to listen to it everywhere. So with this album I wanted to create something that portrays the image of what I was going through at the time and I feel like it turned out exactly how I wanted. It's a couple turn up tracks on there but if you listen close it's a message or I would say a story between the lines. That's what I want people to get form my music, I want the supporters and listeners to get the best of both worlds, so in the tracks I'm talking some real shit but at the same time have that sauce to make somebody wanna milky rock to it.
Are the lyrics on "Black Roses" predominantly based on real events and personal experiences, or are they drawn from your creative storytelling skills?
Zigg TheArtist:  I would say both but more so personal experiences. Around the time I was going through some relationship problems and my best attribute is making a song out of pain, so I took that time to really put my feelings on the table and just let it all out. That's how I deal with personal issues. It helps and creates the most amazing shit you will hear. Sometimes I surprise myself because I get into this zone that I can't explain.
Do you currently have a preferred song on the album, and why is it special to you?
Zigg TheArtist:  There's two songs on the album that's special, "6am in Miami & "Influenced" these two songs basically sum up what the album is about and what the album symbolizes. Both records are real personal, things that I went through, things that occurred to bring to this point, things that happened that made me appreciate life and love more than I was at the time. It matured and humbled me. That combined with the beats? Oh my god, you couldn't tell me that it wasn't a banger. Those two tracks are something I encourage all my listeners to go check out. It's some dope work.
How much of the work did you complete yourself on the new album? For example, did you also produce the beats or did you collaborate with outside producers?
Zigg TheArtist: Usually I produce everything on my own but this particular project needed a different sound so I collaborated with various producers. I produced one track on the album "Can I F* Wit you" and this track features my 3 year old son who helped me produce this track. I recorded this on my iPad and my son was going through my files and mistakenly recorded his vocals on it and added a couple sounds, I heard that shit and it was FIRE! I had to redo the entire song because my 3 year old son showed me up on it, that's why I decided to keep him on there and let him be my only feature on the project.  It was beautiful haha.
What key ingredients do you always try and infuse into your songs, regardless of style or tempo?
Zigg TheArtist:  The beat has to be dope, nobody listens to a song with a wack ass beat, Next is flow, I'm not really the type to copy what everyone else is doing so I always look for different ways to approach the track, and my secret ingredient is to make a song performance ready. With me if I can't perform this song and touch the crowd I don't fuck with it. It's like an all-around process when I'm making music so I try to create based around that.
What has been the most difficult thing you've had to endure in your life or music so far?
Zigg TheArtist:  The most difficult situation I've been in is maturing to a better artist and finding myself and my sound. Let me tell you a brief story, so before I went completely independent I had a manager who also started a independent label.  I was the main artist in this label and pretty much did EVERYTHING. I was writing for the other artist making beats for the other artist then everything went to complete shit within a blink of an eye. Long story short we were at the top of our game, I'm talking about on a college tour, dropping mixtape after mixtape, headlining our own shows and making money through beats, and all of a sudden he switched on me. He stopped answering my phone calls, was closing down the studio and just lost faith in the dream, but I always felt like he lost faith in me. At first it hit me hard and I was struggling to revamp myself but then I started using that feeling as fuel to get better and here I stand , doing my mother fuc**** thing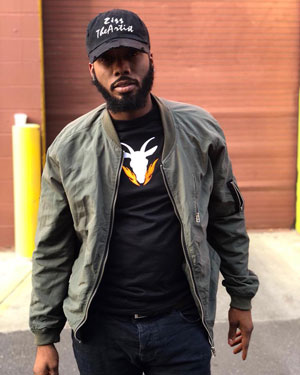 What would you consider a successful or high point in your career so far?
Zigg TheArtist:  What I'm doing now is my high point. Steady grind, dropping videos every month, just had an amazing performance at my most recent show as well as just getting my music out there. This is the biggest response I've been getting from everybody and I love it because I can say I did that, I put in the hard work in by myself, I brought my team back together to show them we can live our dream. Black Roses the album itself will bring more success and blessings to me.
How would you define 'success' regarding your craft? Do you feel you have already reached it? If not what do you feel you would still have to achieve to consider yourself successful?
Zigg TheArtist: I feel like I'm successful right now, I have an album out in ALL streaming stores. I have multiple videos on YouTube that are doing awesome and I'm making the music I want to make and calling my own shots, that's success, that's boss shit. With that being said I still have a lot of work to do, like a whole lot of work to do because I haven't reached my ultimate goals. I want to be more successful, I want to sell a million records at some point, I want to be considered one of the top tier artist in the industry so I have to keep working and keep grinding. I am successful but I can be MORE successful and there's a lot more to achieve on this journey.
Which aspect of being an independent artist and the music making process excites you most and which aspect discourages you most?
Zigg TheArtist: What excites me is having control of my own music and my own moves. I think that is the most important thing an artist can have, creative freedom. It's nothing worse than someone telling you what to do and how to do it, especially if it's your craft. So I would say that's the best thing about being an independent artist. The most discouraging thing is not having the budget to back you. I struggle with that because I'm doing everything and paying for everything on my own but I won't let that stop me. When you have a label backing you or an artist cosigning for you, things are way easier, fans fuck with you more because they love celebrities and people that are on tv and on the radio all day every day. I want to be that artist that's on the tv and radio everyday all day it's just a process. So some things are discouraging but I rather have my creative freedom.
How do you market and manage your music? Do you have a management team or do you control everything by yourself?
Zigg TheArtist: No management team, everything is from the muscle. I have a nice little following on social media and I also have buzz in my city, so everyday I'm trying to figure out ways to get my content out there, so consistently dropping quality songs and holding myself to a certain standard plays a big role in marketing. I use Twitter Facebook YouTube Instagram and the music streaming stores to help as well and I feel like I
am extremely marketable it's just about having the right platforms to do so the money backing you or a team behind you to help, I would love a marketing team, but I'll handle that once I get there, I don't want to force things and make the wrong decision.
If you had the opportunity to change one thing about how the music business works right now, what would that be?
Zigg TheArtist:  Simple, cut out these artist that serve 0 purpose to the music industry, like the wack wack artist. The artist that don't appreciate the opportunity they get and those who don't take the craft seriously. I hate that shit man, it's disrespectful to those who really go hard for the dream.
If someone has never heard your music, which keywords would you personally use to describe your overall sound and style?
Zigg TheArtist: Versatility, Relatable, Lyrics, and of course, Turnt. Haha
Do you consider Internet and all the social media websites as fundamental in building a career in music today, and what is your personal relationship with the new technology at hand?
Zigg TheArtist: The internet and social media is the most important thing in music today, hands down. It's very critical you have an internet presence in building a career with music. If you don't have an internet presence, your team sure better have one, it's the way of the world now, ain't much you can do about it. I personally love it, yea you have some trolls here and there but the bigger picture is getting your music worldwide. I have fans overseas and in Africa and other places. That's some dope ass shit to have. Can you imagine the artist before me having the same platform? A lot of them will still be making music today I guarantee that.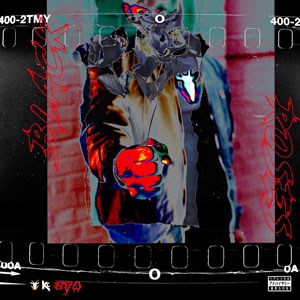 What are your thoughts on streaming services like Soundcloud, Spotify and the rest of them? Do you think they're giving artists a fair chance and deal?
Zigg TheArtist:  Yes and No. I say yes because you're getting an opportunity to put your music out and get paid for it independently, and these streaming sites are connected with everything we do on a daily basis so it creates more opportunities for people to click and check out your music. I say no because it's a lot of "artist" that don't take it serious and everybody raps now, so with time these platforms will be watered down so much even if your music is good, nobody will give it a chance because everybody's doing it. You get where I'm coming from?
  18. What is your relationship with visual media? I see you have a few video clips published. Do you see visuals as an artistic extension of your music, or simply as a way to market music with the viral power of YouTube for example?
Zigg TheArtist: I believe it's both, with my videos I try to capture the image of the song, sometimes it doesn't even have to be directly related to the song but what the visual symbolizes is the most important part, I also use it for marketing too, I've noticed that people rather watch a video than click on a Soundcloud link. People love visuals. This will help get your music out there, because when the music collaborates with the visual it gives people a chance to put their own spin to it and interrupt it however they want too.
Which one of your videos would you recommend fans watch, to get a better idea of Zigg TheArtist's skillset?
Zigg TheArtist:   "The Wave" that Video was the most fun to make and the song is fire. It gives the fans a chance to see my face and put it to my music. It's like killing two birds with one stone
What's next on your upcoming agenda? What can fans expect in 2018 from Zigg TheArtist?
Zigg TheArtist: More music more music & more music. I will be dropping another album this year as well as more videos, but what to watch for is my shows. I really put on a great performance every time and I want the fans to come out and see me in action more. That'll be dope.
OFFICIAL LINKS: INSTAGRAM – TWITTER – APPLE – FACEBOOK – SOUNDCLOUD – YOUTUBE – MUSIC STREAMS
Please follow and like us: