Ejima is a vocal duo comprised of identical twin sisters who prefer to be known by a single name, which means "twin" in the Nigerian Igbo language. The twins grew up in the small town of Edenton, North Carolina, where they began performing at age five. Musically inspired by icons like TLC, Missy Elliot, and The Jacksons, Ejima has developed an attention-getting modern R&B sound that is creating a buzz in the industry. Currently based in Los Angeles, Ejima sings, dances, writes songs, and acts. They have been spotted on TV One, in commercials, and print ads. They are also heavily involved in philanthropy and community work aimed at helping local children and teens. Already, Ejima creates at a high level and clearly has the talent and skill needed to break worldwide.
How long have you been in the music business and how did you get started in the first place?
Ejima: We got started as children singing in the choir, talent shows, and professional stock theater. Once we relocated to Atlanta, we interned for a multi-platinum producer named IC Green. We learned about artist development and how to write songs. We took meetings with notable production companies and are steadily pushing forward.
Who were your first and strongest musical influences that you can remember?
Ejima: Our Mother was our strongest musical influence. She would play everything from Guns N Roses, Lisa Lisa and The Cult Jam, Nena, Jefferson Starship, Falco, Phil Collins, Lincoln Park, Jermaine Stewart, Nate Dogg, New Edition, to DMX. Needless to say, we are inspired by those icons and our personal faves.
Which artists are you currently listening to or inspired by?
Ejima:  We are listening to Afro-Beats artist such as Maleek Berry and Mr. Eazi and nostalgia classics. We're inspired by TLC, Missy, and The Jacksons.
What do you feel are the key elements people should be getting out of your music?
Ejima: That all ages can listen to it.
What do you think separates you from the crowd of urban music artists emerging right now?
Ejima:  We're identical twins.
If you were forced to choose between winning a Grammy, or achieving Platinum record sales for one of your songs, which would you choose?
Ejima:  We will take a Platinum Plaque. Some of the greatest artist don't have a Grammy. This is a hard question.
Are your lyrics predominantly based on real events and personal experiences, or are they drawn from your creative storytelling skills?
Ejima: Yes to all. We try to write honest lyrics, while being innovative and using metaphors.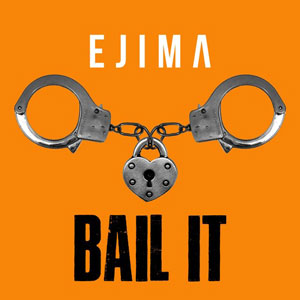 What would you consider a successful, proud or high point in your career so far?
Ejima: Having our single 'Bail It' played on local radio.
What has been the most difficult thing you've had to endure in your life or music career so far?
Ejima:  We've had people try to mold us into what they wanted. As artist it is important to stand firm in your art. We hope to share our life journey in a full documentary one day.
What key ingredients do you always try and infuse into your songs, regardless of style or tempo?
Ejima:  Metaphors, Honesty, and letting the lyrics come to us instead of forcing it.
Do you also produce the beats and write the lyrics on your songs or do you collaborate with outside sources in any of these cases?
Ejima: Yes, for the most part we write our songs 100% and produce original beats often. On our newest single, we were able to get an awesome custom made beat created around our vocals.
Which aspect of being an independent artist and the music making process excites you most and which aspect discourages you most?
Ejima: It's exciting learning the business and gaining new fans. One of the aspects we face is staying positive, sometimes you hear so much negativity, but we have to keep going.
How do you market your music? Do you have a team to help you or do you do and control everything by yourself?
Ejima: Social Media has been important. We recently connected with a team to help us reach broader audiences.
If you had the opportunity to change one thing about how the music business works right now, what would that be?
Ejima: We wish that R&B will be given its proper dues.
If someone has never heard your music, which keywords would you personally use to describe your overall sound and style?
Ejima: R&B with a twist.
Do you consider Internet and all the social media websites as fundamental in building a career in music today, and what is your personal relationship with the new technology at hand?
Ejima: Yes, it is very important. We try to embrace new technology and stay up to date.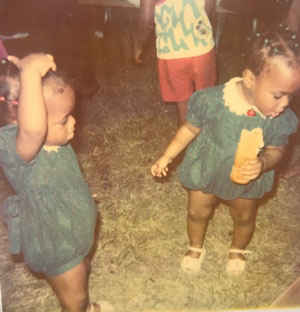 Tell us something about your latest release and where fans can find it.
Ejima:  Our new single 'Bail It', is out now. Fans can find it on all platforms. [Soundcloud.com/ejimanc]
What is your relationship with visual media? Do you think videos are important for your music? Do you have a video you would recommend fans checkout and are you busy working on something new for them?
Ejima: Videos are very important. We try to always have a concept and to be innovative. Our new video is out now on our YouTube Channel. It can also be found on our website. www.ejimahere.com
Do you prefer working and creating in a studio environment, or performing live in front of an audience?
Ejima: We prefer them both. We love being around art.
What's next on the upcoming agenda for Ejima?
Ejima: We are writing and working on new records.
OFFICIAL LINKS: MUSIC STREAMS – WEBSITE – Follow Ejima on Social Media @ejimanc
Please follow and like us: