Malynda Hale is an award winning singer, songwriter, actress and host of social justice podcast We Need To Talk. Malynda Hale grew up in Santa Barbara, CA singing in the church. While Santa Barbara may have been a beautiful picture perfect life for some, Malynda remembers times of feeling singled out and out of place for being one of few dark-skin African-American women in an otherwise beach blonde town. Her solace and love of music took her to Azusa Pacific U. where she took on the challenging program of Opera training in the music department. The program included studies in acting, stage performance and movement.
Malynda then moved to New York where she discovered the vibrant theater scene and exercised her musical theater chops before letting the craft take her to Chicago where she met John Volk an entertainment attorney who would later become her husband and biggest fan. The two later moved to Los Angeles where they both climbed professionally in their respective fields. Malynda found voice for her experiences with race and societal issues by becoming one of the most followed social influencers and podcast host of #WeNeedToTalk, a live panel discussion she created in 2018 to bring people together on major headlining social topics.
Her latest album, The One, is social activist Sean King meets the pure sounds of Sara Bareilles. Malynda has already gained nominations for 2019 Best Pop Artist and Best Pop EP.
Tell us how you got started making music seriously? 
Malynda Hale:  Music has always been a huge part of my life but I started really taking it seriously when I was in college. I put together a band and started doing local shows. Once I graduated from college I knew this is what I wanted my full time career to be and I'm very grateful that I've been able to make this my full time career.
Who were your first and strongest musical influences that you can remember?
Malynda Hale: Growing up it was always Whitney Houston. The way she could captivate an audience with her voice and the way she told a story through her singing was so magical to me. I knew that I wanted to have that effect on people. As I got older my influences grew and I begin listening to Audra McDonald, Heather Headley, India Arie, Sara Bareilles and Gavin DeGraw. I've been influenced by a lot of different vocalists because music is such a huge part of my life.
If I was to turn on your media player right now, which artists/songs would I see on your recently played list? 
Malynda Hale:  Currently a lot of Christian and Gospel artists! Since I'm a worship leader at my church in Los Angeles I'm constantly listening to music for services. I've also been listening to Broadway and Musical theatre because I've missed performing in musical theatre shows! My playlists change often!
What do you feel are the key elements in your music that should resonate with listeners? 
Malynda Hale:  I think the fact that I've chosen to use music as a form of social change is what will resonate with listeners the most. Music is a universal language and social justice is a huge part of my life so being able to intertwine the two has been very beneficial for me.
How do you think your formal training best helps you in your career, and would you advise young artists to follow this route? 
Malynda Hale:  I think being trained musically has definitely helped me sustain my voice. I rarely ever get tired after performances and I can record in the studio for a long time. I'm very grateful for the music education I received. I highly recommend training in your chosen craft because it will only help you be that much better in the long run.
Do you ever write a song with current musical trends or listener satisfaction in mind, or how strict are you with performing different genres and styles?
Malynda Hale:  I use to, but I realized that in order for me to feel happy and genuine I had to write from my heart and not focus on what others want. Being authentic is way more important to me than fitting into what is currently popular.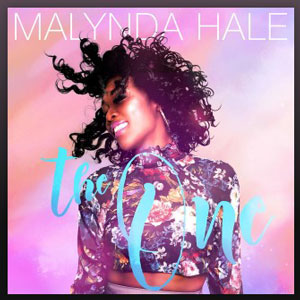 Could you describe your creative processes? How do start, and go about shaping ideas into a completed song?
Malynda Hale:  It really varies from song to song. Sometimes I come up with a melody first then add a chord progression later and sometimes it's the opposite. Sometimes I start free styling lyrics and melody while playing piano. I really just depends on the mood I'm in or what type of song I'm trying to accomplish.
If someone has never heard your music, which keywords would you personally use to describe your overall sound and style? 
Malynda Hale: Great question. I think I would describe it as soulful, honest, and musical. It's a good mix of Pop, Soul, and Singer Songwriter. I truly think I have a song for everyone.
What has been the most difficult thing you've had to endure in your career or life so far, and how did you overcome the event?
Malynda Hale:  Self-doubt is still something that cripples me often but I'm really working on getting past that and learning to just be proud of who I am, and what I have.
What would you consider a successful, proud or significant point in your career so far? 
Malynda Hale:  There's a few! But this year I was blessed to be able to open for Smokey Robinson at the Mid-State fair. It was such a validating experience. I also recently sang the national anthem at the California Democratic convention and it was a huge honor.
What is the best piece of advice regarding the music business that you actually followed so far, and what is the advice you didn't follow, but now know for sure that you should have?
Malynda Hale:  The advice I did follow was to never give up. So many times I have wanted to but I would be disappointed with myself if I did. Advice I should have followed was to not let my hunger outweigh my intuition. A lot of things and people I didn't need to get involved in or with and it set me back a bit. But I've learned to have better judgement.
How do you handle criticism and/or naysayers in general? Is it something you pay attention to, or simply ignore?
Malynda Hale:  I do pay attention and I'm extremely sensitive! But it just honestly makes me work harder because I always want to improve myself or try to win someone over.
Which aspects of being an independent artist excites you most and which aspects discourages you most?
Malynda Hale:  I like having control over my career and choices but sometimes it gets really exhausting handling everything and it can be very lonely at times.
What is your relationship with visual media? Do you think videos are important for your music, and do have a specific video clip you would like to recommend that fans watch to find out more about your craft?
Malynda Hale: I think anytime you can enhance your storytelling with a visual it makes the message that much more powerful. That's why I love doing music videos. I would recommend people watch the music video for my song Story, it's really touching and gives you a glimpse into the lives and stories of homeless people.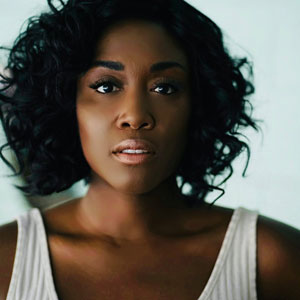 In general, do you consider the Internet and all of the social media platforms as fundamental in building a career in music today, and what is your personal relationship with the new technology at hand?
Malynda Hale: I think everyone has a love hate relationship with social media, but I do think without it, it would be difficult to reach a broader audience. I personally love having connections with fans and people through social media but it can become an addiction and sometimes you just have to learn to take a break.
For most artists, originality is first preceded by a phase of learning and, often, emulating others. What was this like for you? How would you describe your own development as an artist and music maker, and the transition towards your own style?
Malynda Hale: It's definitely been a long journey. I started out trying to conform, then trying to be different then I finally realized who I was and have settled into that. Like I mentioned before, being authentic and honest is way more important to me than trying to fit in. I think I've grown from someone who just wanted to do feel good love songs, to someone that makes music in order to make people thing. Coupling my love for music and my passion for social justice has truly been the best step for me.
Creative work in studio environment, or interaction with a live audience? Which of these two do you ultimately prefer and why? 
Malynda Hale: It really varies! There's a benefit to both but I think if I had to pick, interacting with a live audience really gives me life and brings me joy.
Do you have a personal favorite track in your catalog that has a specific backstory and/or message and meaning very dear to you?
Malynda Hale: We Run is by far my most precious song. It's the most vulnerable I've been in my writing because the message is so dear to me. It was written specifically for the Black Lives matter movement but it really encompasses my experience as a black woman in America.
What do you find most rewarding about what you do?
Malynda Hale:  Connecting with people. There is truly nothing like it in the world.
Do you have a specific vision or goal that you would like to achieve in the near future?
Malynda Hale: Oh there's so many!  But I think having a song of mine be the theme song for a new TV show is definitely a bucket list item. Also touring as an opening act for an artist that I love.
OFFICIAL LINKS:
Twitter & Instagram: @malyndahale
Please follow and like us: