Emerging Rap sensation Magic500 has signed too Elite Records. Born and raised in Memphis, Tennessee, he tells a story of passion and struggle while introducing you to the streets and hardships of Memphis. His sound combines hip-hop and contemporary trap rhythm to engage and entertain listeners.
How long have you been in the music business and how did you get started in the first place?
Magic500:  I've been rapping since I was 12. My uncle who is an New York rapper by the name of Handsome Balla influenced me to become a rapper also.
Who were your first and strongest musical influences that you can remember?
Magic500:  My uncle, Yo Gotti, Rocko , Gucci Mane,
Which artists are you currently listening to? And is there anyone of these that you'd like to collaborate with?
Magic500: Lil Uzi Vert has this flow that turns you up ya know! If it was possible I would do a collaboration with him.
What are your thoughts on the current state of the music and your genre in general?
Magic500: The music is different and new. But music is always changing so you never know what to expect with my generation.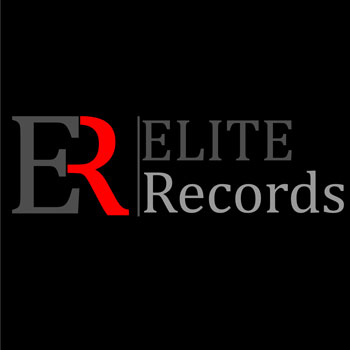 What do you think separates you from the crowd of emerging artists right now?
Magic500: My versatility definitely. I feed off the energy of the beat that is given to me and create a song purely off emotion.
Which do you ultimately prefer? Entertaining a live audience or creating songs in a studio setting?
Magic500: Entertaining a live audience or creating songs in a studio setting? Magic500: Both. Because in the studio you have to record with that raw talent like you are performing in front of thousands of people.
If you were forced to choose only one, which emotion, more than any other drives you to be a part of this highly competitive business day after day?
Magic500:  Determination! I'm determined to do what everybody said I couldn't do.
What would you consider a successful or high point in your career so far?
Magic500: Signing with Elite Records.
Tell us something about your lyrics and music production on your releases. Which part of these processes do you handle yourself, and which do you outsource generally?
Magic500: I like to write my own lyrics because I like that makes the music more authentic.
What do you feel your listeners should get out of your music?
Magic500: A feeling where they can relate to my music in their everyday lives.
What has been the most difficult thing you've had to endure in your personal life or music so far that you would like fans to learn something from?
Magic500: I've had nights were I couldn't eat or didn't know what to do for money so I chose the only way out and that was the streets.
Which aspect of being an independent artist and the music making process excites you most and which aspect discourages you most?
Magic500: The part that excites me the most is I'm new to the scene the part that discourages me is NOTHING!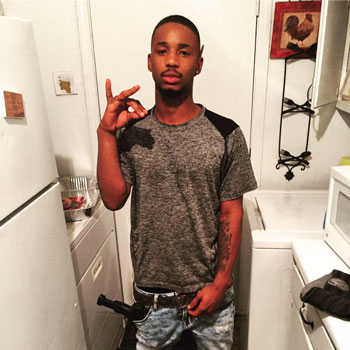 How do you market and manage your music career? Do you have a management team or do you control everything by yourself?
Magic500: A bit of both.
If you had the opportunity to change one thing about the music business, what would that be?
Magic500: I can't say.
If someone has never heard your music, which keywords would you personally use to describe your overall sound and style?
Magic500: Energetic and upbeat.
16. Do you consider Internet and all the social media websites as fundamental in building a career in music today, and what is your personal relationship with the new technology at hand?
Magic500: They Definitely are in 2017.
What is the title of your latest release and where and when can fans find it?
Magic500: "Geeking" And you can find that on YouTube and SoundCloud By looking up Magic500.
How did you meet with Elite Records?
Magic500: My homie Marcellino found me.

Tell us something about your past release "Geekin" and "Get Away"?
Magic500: Geeking is a song about when you'rE full of it and in your zone but not to the point where you are off your game. Get Away is basically a song that tells a woman if you need someone to be your island away from your everyday troubles I'm the guy.
Like you are doing, do you think it is important that other artists tend a more watchful eye towards social, cultural and political issues? And do you think our megastar music icons are doing enough in this direction? Finally, is there anyone of these in particular that you find inspiration from?
Magic500: I Find Inspiration from guys like Yo Gotti, Blac Youngsta, & Moneybagg Yo because if they can make it out the city with how much hate is in Memphis anyone who has that dedication can The do the same.
OFFICIAL LINKS: SOUNDCLOUD – INSTAGRAM – FACEBOOK – ELITE RECORDS 
Please follow and like us: