Tyson is a 17 year old R&B Pop singer, songwriter, dancer, producer. With a unique sound, influences from all genres of music, a strong work ethic, and a drive to make his dream a reality, Tyson is eagerly working towards launching his career releasing his first single January, 2021. Tyson has spent the last few years honing his musical gifts while enjoying the stage as a competitive dancer. Tyson excels in varied dance styles from hip hop to contemporary which translates to his performances as an artist. Tyson began singing at the age of 9 at local venues such as fairs, local casinos, and restaurants. He competed amongst 500 youth from around the world in Disney World at age 12 where he was awarded Top Vocalist. Since then Tyson has realized that his passion and his future is music.
Can you tell us a bit about where you come from and how you got started?
Tyson Fields: I started singing when I was very young. I used to put on little shows for my family and as I got older I got more serious about it
You both sing and dance. Did you have any formal training or are you self-taught?
Tyson Fields: I started taking voice lessons when I was 9 and I started taking dance classes when I was 11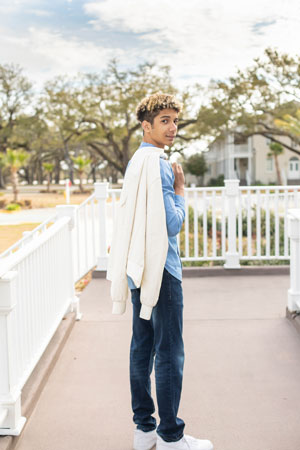 Who were your first and strongest musical influences as a child?
Tyson Fields: My first musical influence was Michael Jackson
What do you feel are the key elements in your music that should resonate with listeners?
Tyson Fields: my lyrics and production should resonate with the listeners.
Do you think is it important for fans of your music to understand the real story and message driving each of your songs, or do you think everyone should be free to interpret your songs in their own way?
Tyson Fields: I think everyone should be free to interpret my songs in their own way
Could you describe your creative processes? How do usually start, and go about shaping ideas into a completed song? Do you usually start with a beat, or a narrative in your head?
Tyson Fields: Well usually I get in the studio and try to figure out the vibe of the song, what it feels like. Then I make the beat and the lyrics
When writing songs, are you influenced by current musical trends, formulas or listener satisfaction, or do you simply focus on your own personal vision and trust that people will empathize with your sound?
Tyson Fields: when I'm writing I just write what comes to mind I have my own personal vision but I'm still influenced.
Do you have a particular hobby or activity outside of music that you use to rejuvenate your creativity or inspiration?
Tyson Fields: I like to do parkour and free running it's just really fun and lets me forget about music and dance for a little while
Notwithstanding your young age, you've been performing for a while now. What has been the most difficult thing you've had to endure in your career so far?
Tyson Fields: the toughest thing is for where I live Mississippi is a country based state it's very difficult to perform rnb pop
On the contrary, what would you consider the successful, proud or significant point in your career so far?
Tyson Fields: I'm about to put my first single out and am proud to finally be at this point
Putting aside the accolades or criticisms that fans or the media may afford you, what's the one thing about you or your craft, you think people overlook or misinterpret most often?
Tyson Fields: Most people compare me to someone else through I have many influences. I strive to be as original as possible
If I switched on your media player right now, which artist or song will I most likely hear?
Tyson Fields: you would probably here Brent Faiyaz or Otis Redding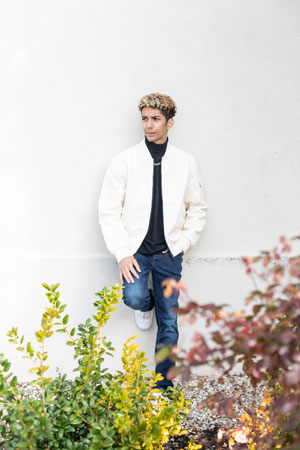 If you had a choice to go on tour or collaborate with any acclaimed international artist or producer in the near future, who would you choose, and why?
Tyson Fields: I would collaborate with ski mask because I'm a big fan and it would be a lot of fun
With social media having a heavy impact on our lives and the music business in general, how do you handle criticism, haters and/or naysayers in general? Is it something you pay attention to, or simply ignore?
Tyson Fields: I pay attention to it but I don't let it get to me
Could you tell us something about your latest project and what the highlights are to watch out for?
Tyson Fields: I have my first single coming out April 9, 2021. It's called I'm Fallin'. It will be released on all streaming platforms
If for some bizarre reason you were forced to make a career choice, between dancing and singing, which way would you go, and why?
Tyson Fields: I would choose singing because if I choose dance I couldn't really sing that much but with singing I could dance when I perform
Creative work in studio environment, or interaction with a live audience? Which of these two options do you have a stronger affinity for?
Tyson Fields: I like creative work in studio environment because it's fun to make a whole song out of nothing
Do you have a favorite motto, phrase or piece of advice, you try to live or inspire yourself by?
Tyson Fields: I always like the lyrics in one of NF's songs Life's about taking chances, making moves. Not about what you did, it's what you do. Build on what you got and learn from what you lose. And never let people distract you from being you
How essential do you think video is in relation to your music? Do you have a video ready, or will you be producing videos in the near future to give fans a better understanding of your persona and craft?
Tyson Fields: videos are a good visual representation of the message you want to get across.
What do you find most rewarding about what you do? And do you have a specific vision or goal set in your mind that you would like to achieve in the near future?
Tyson Fields: when I make a song that puts a smile on someone's face it is rewarding. In the near future I would like if people want to hear more of my music.
Connect with Tyson Fields on his WEBSITE, INSTAGRAM and FACEBOOK
Please follow and like us: