Hip Hop Artist Hink doesn't need Webster's definition above to understand intrinsically what the word strength means. He is by his own accord a "product of struggle," and his relation to the construct "Strength," goes beyond the mere physical. Growing up in Canton, Ohio, Hink says his mental strength was often tested to the limits. He left home at fourteen, never knew his father, raised his brother alone, and suffered relationship struggles and the tragic passing of his daughter. Still like the definition above, Hink has resisted being moved or broken by a force. His strength has come from lyrics, beats, and rhyme.
"My first love was really Hip Hop," said Hink.  "And from the early 90's till the present day, it's just been a way to express my deepest feelings."
"Strength" is the record that I envisioned over 20 years ago when I started writing rap songs in my blue collar neighborhood back in Ohio and now it's finally here," says Hink. "The Strength EP is dedicated to my step father Russell T Butler who showed his "Strength" during his battle with brain cancer. After Struggle comes Strength. I am so excited to share this project with you. I hope you enjoy it as much as we have enjoyed creating it."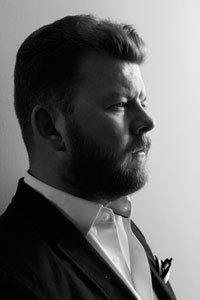 When did you decide to take music seriously and how did you go about getting started?
Hink: I started writing rap songs in the early 90s when I was in my early teens. I was inspired by the music of that time. There was something very special about 90s hip hop. I just remember going for it and feeling like I found my outlet to release all my energy. I would look forward to the responses of other kids when I would rap for them in the neighborhood or at school.
I started really taking the music seriously when I put out the song called "my life" in 1998. I got great responses and praise from the local hip hop community which wasn't easy for a white rapper at that time. This was a year before Eminem dropped his slim shady LP. I was rapping before Em was even heard of yet. Back when it was rare to even want to be a rapper.
Why Hip-hop, and who were your first musical influences that you can remember? 
Hink: Hip Hop just spoke to me. For me it was finally a way to let out how I was feeling. It was refreshing to know that there were other people out there that thought like me. My interest in Hip Hop started with N.W.A. then I got into mainstream as it started to take off.
I loved Naughty by Nature when they came out. Then of course 2Pac and Biggie, but what got to me was the conscious rap. Artists like Common, Mos Def, Talib Kwali, Guru. These artists sealed the deal for me. They showed me that you could also put a message in the music and it could still be cool. My rap has always has been conscious since I started.  
Which artists are you currently listening to? 
Hink: I really like JCole. He is doing it the right way. Much respect to him. I've also been listening to The Weekend lately. I usually make a station with one of these dudes on Spotify and let it play.
When you moved from Ohio in 2001, why did you choose Miami as your destination? 
Hink: I first visited Miami in 1997 when I was 17 years old. My mother actually lived here at the time. I kept my brother with me and we still lived in Ohio. My mother and step father moved around a lot and my brother and I had reached a point that we just wanted to be in one place at the same school with our friends. A unique situation for teenagers but we made it work.
While in Miami on vacation visiting our mom we took a boat from Ft Lauderdale to Miami and parked the boat at Bayside. I remember just feeling the vibe and loving the fact that the people were so different. I liked the ocean, palm trees and beautiful girls that were everywhere. I said that one day I would live here. Four years later after my daughter passed away, I decided to follow through and got the courage to make that move. I have been here ever since.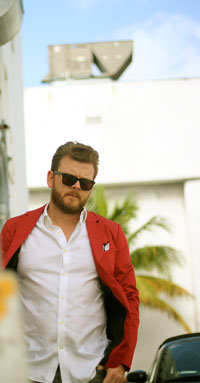 What are your thoughts on visual media? Do you see video as purely a marketing tool or as a creative extension of your music? 
Hink: For sure a creative extension but also for marketing. You have to give people a visual as well. It's expected these days. I enjoy making videos. I have done videos in NYC, Miami and Brazil. I plan to do more videos for the "STRENGTH" album also.
Which do you ultimately prefer? Entertaining a live audience or creating songs in a studio setting?
Hink: To be honest, I enjoy both equally. It's the song writing that started it all and got me here. But when I grab that mic and and let out those lyrics, I get a feeling that's hard to explain. It's kinda like Clark Kent turning into Superman. When I'm in that moment, the world is mine.
Do you write all the lyrics and produce your own music, or do you collaborate with other composers and producers on your projects? 
Hink:   I write all my lyrics and I also produce. I prefer to write and perform, and leave the production to my producers. I have collaborated with many producers over the years. Jose Val and Steve Argy produced the music for the "STRENGTH" album.
When putting down rhymes, are you more inspired by how you see the world, or by how you would like to see the world? 
Hink: I'm letting you hear how I see the world. My lyrics are meant for you to relate to your life. If you find yourself imagining things about your own life when you hear me, then I have accomplished what I set out to do. For example, in one line from "Judgment Day," I say: "I'm going to take it day by day, because y'all going to judge me anyway."

9. Which ingredient do you think makes you special and unique as a performing artist in a genre thriving with newcomers and wannabes?
Hink: People always tell me: "you don't look like a rapper." I surprise people and I love the surprise factor. Especially when I perform live. Beyond not looking the part, I have a unique story. Not many 16 year olds raised their 12 year old brother. I had a house, paid rent, and even made sure we had dental insurance, all while in high school.
Then to lose my daughter to Sudden Infant Death Syndrome when she was a few months old was crazy. I was only 20 years old. That's some heavy issues to handle as a kid. That changed my entire life and thus impacted my music.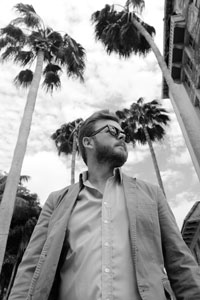 If you were forced to choose only one, which emotion, more than any other drives you to be a part of this tough and sometimes cruel business? 
Hink: "Love". Hip hop is my longest relationship. I love her. We have had our ups and downs and even parted ways for a while but here we are again with a new album.
Which aspect of being an independent artist and the music making process excites you most and which aspect discourages you most?
Hink:I love being in control of what I create. I hate when I get so wrapped up in creating that literally a year passes by and I haven't put out a song. It happens.
How do you market and manage your music career? Do you have a management crew or do you oversee everything by yourself?
Hink: I am lucky to have amazing talented friends that I admire in this business. I have learned a lot from them. I have also studied the music business. I do a combination marketing strategy with a Publicist and I oversee everything as we go. I enjoy the business side of this industry.
How do you usually find your artistic collaborators for your projects? Or do you have a set group of friends that you work with regularly? 
Hink:  Lately I have been working with a lot of friends from the Miami area. I enjoy working with friends that share the same passion. I have noticed a lot of talented artists from back home in Ohio that I would like to work with in the future also. There is a lot of talent where I live and also where I'm from.
What is the best piece of advice in this business you actually followed so far, and one you didn't follow, but now know for sure that you should have?
Hink: I think making my music with live musicians on this record was a very smart move. It makes me stand out. My good friend Sarah Packiam kept telling me that I should do that and I'm glad I took her advice.
As far as not following my own advise goes, I would say the fact that I took a break from music during the 2000's in some ways set me back a bit. You can't get that time back, but I was able to finish the fire academy. So at the end of the day it probably was a smart move after all.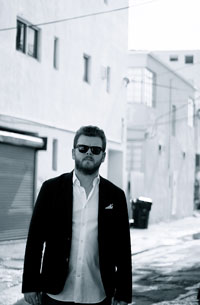 If someone has never heard your music, which keywords would you personally use to describe your overall sound and style?
Hink: Real, Conscious, Struggle and Strength
Do you consider Internet and all the social media websites as fundamental in building a career in music today, and what is your personal relationship with the new technology at hand?
Hink: Yes, absolutely. I'm on all social media platforms with the handle @Hinkmusic. The game has changed. I love the fact that everyone is within reach now. It's a good thing for artists like me.
Your upcoming EP is entitled "Strength". Could you tell us more about the choice of that specific title?
Hink: "Strength" is what you gain after you struggle. I have had my fair share of struggles. We all have. I want people to play this album and relate to it. I want to inspire people. This alsbum is also dedicated to my step father who passed away last year from brain cancer. He showed our family what true "strength" is.
You decided to record the entire project Live in the studio with real musicians. Why that choice and who did you work with on this EP?
Hink: We were able to bring in some very amazing artists such as super talented drummer Andy Russell, Grammy winner Tim Mitchell on guitar, Richard Bravo did outstanding percussion, perfection on the keyboards was provided by Bob Taylor and Mike Couzi (a Grammy winner for mastering), producer and music by Peruvian native Jose Val, and Master Bass Player Steve Argy, who both performed and assisted with production on the new project. Vocalist Amy Alvarado returned and brings an amazing compliment to the album. I wanted to use all live musicians and I am very happy with the talent that we were able to bring in.
You've been doing this for 20 years now, and have experienced the many changes in this industry. How would you describe the current state of Hip-hop as opposed to when you started out? 
Hink: My first record was released in 1998 and then I took a break from music to travel and pursue other ventures. My next record wasn't released until 2014. The difference is when I first started out in the 90s we were trying to get signed to a record deal, now I would rather be independent and have complete control of my creativity. I like the idea of owning my stuff and having control of my business. Don't get me wrong I would sign, but the deal would have to be right for me to do that. As artists we are more in control now.
As you continue to work your way through your career, is there any successful producer or artist that you would like to work with, and why? 
Hink: I would love to work with Common and his producer No ID. I have always been a big fan of both of them.
OFFICIAL LINKS: WEBSITE – TWITTER – FACEBOOK – SOUNDCLOUD
Please follow and like us: