Andi Young is able to play several instruments such as the piano, violin, and more. He is a classically trained violinist, who delicately threads his diverse influences into the combination of modern pop and classical music which can be heard in his releases. Andi released his single, "Time To Say Goodbye", a few weeks ago and it has now become the #1 in the Top 50 on SoundCloud. The SoundCloud Singer/Songwriter chart is full of successful artists such as Ed Sheeran, James Bay etc, and Andi Young is no doubt a dark horse, and his songs are now available on iTunes, Amazon, Google and other online stores.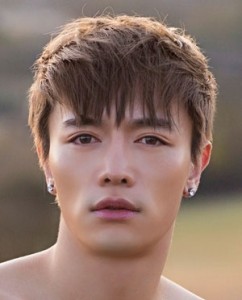 When did you decide to take music seriously and how did you go about getting started?
Andi Young: I uploaded a song to SoundCloud, thinking it won't get noticed, cuz you know, there are countless songs there from everybody in the world, and you normally get a few clicks and that's it. But after a couple weeks when I checked that song, it got more than a million plays already! I was surprised at how many people around the world are listening to my music, so I decided to make more music for them.
Who were your first musical influences that you can remember?
Andi Young: I started playing the violin since 4, and singing and dancing when I was about 6 or 7.
Which artists are you currently listening to?
Andi Young: Singers? A lot. Tori Amos, Queen, Christina Aguilera, Etta James. Those are the names you would know because they are in the modern music world. But I actually like classic music a lot. I listen to compositions by European composers such as Fritz Seitz. You know him? Haha.
Have you ever had any formal training and do you think it is a necessary requisite for artists today?
Andi Young: Oh yeah, I was classically trained to play the violin, to dance and to sing. I learned not everything about singing from the anatomy of how we produce sound, how vocal cords work to musical expressions etc. I think they are important knowledge, and I would refer to that knowledge when I need to and that's just a bonus. I mean, every artist needs to express freely and naturally. Even if you don't have that knowledge you might still be able to do very well, so it's important but not necessary.
What are your thoughts on visual media? Do you see video as purely a marketing tool or as a creative extension of your music?
Andi Young: Absolutely the latter. Visual sense is too important to us. We wanna hear the music but if we can also see the music then what's bad about it?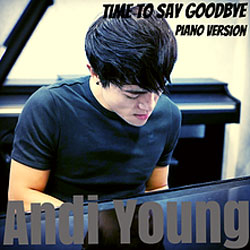 Which do you ultimately prefer? Entertaining a live audience or creating songs in a studio setting?
Andi Young: I like both and I am a crazy live singer haha, I love singing live so they can see how I express music as a whole and not just through my sound.
Do you write all the lyrics and music to your songs, as well as arrange them, or do you collaborate with other creative writers?
Andi Young:  I write everything on my own. But I also work with other extremely talented musicians for the instrumental arrangement just to get the deeper part of me out sometimes.
What kind of a songwriter do you consider yourself to be. Someone who is inspired at the spur of the moment, or someone who 'locks' himself away, and works at it until the right idea comes along?
Andi Young: All of them. I started by locking myself away haha, but after I got all those demons out, I started writing for the moment.
Which ingredient do you think makes you special and unique as a performing artist in a business thriving with newcomers and wannabes?
Andi Young: My music is not commercially driven. I mean, lots of songs you hear are perfected in a business way, because labels think that kind of songs will sell because they are on the charts, so they just copy and paste. I write music for music's sake. I don't write to suit my audience, rather, I remain true to music, because it is an expression that I cannot 'make', I can only get it out and let music write itself, so it is ultimately nature's work, not my own. And I have strong influences from classical music.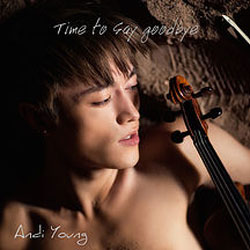 If you were forced to choose only one, which emotion, more than any other drives you to be a part of this tough and sometimes cruel business?
Andi Young: All emotions are important, but for me, I think everything is derived from sorrow. That makes me think, it makes me see things through and ultimately become happy.
Which aspect of being an independent artist and the music making process excites you most and which aspect discourages you most?
Andi Young: I get to do the music I love. What discourages me… when there aren't enough outlets for my music to come through.
Do you personally choose the engineers and producers for your recordings? How do you find them? And who are the most important creative people you have worked with thus far.
Andi Young: I do. Yeah I pick the ones I wanna work with. I try a few engineers and pick the one for the final recording. Yes, it is a long process for me, because I want my audience to hear the best quality. Every producer and engineer that I have worked with has made me grow. I learned from every body.
What is the best piece of advice in this business you actually followed so far, and one you didn't follow, but now know for sure that you should have?
Andi Young: You gotta be strong enough to be yourself. Think about it, it's too hard to be strong and be yourself, but it is the best advice an artist can follow.
If someone has never heard your music, which keywords would you personally use to describe your overall sound and style?
Andi Young: Original, classic? And special haha.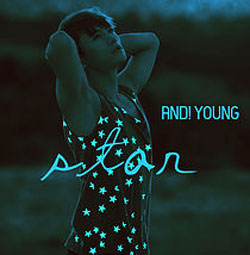 Do you consider Internet and all the social media websites as fundamental in building a career in music today, and what is your personal relationship with the new technology at hand?
Andi Young: Internet is too important now. Every artist needs a platform and the internet provides lots of opportunities to be heard.
What is the title of your upcoming debut release and where and when can fans find it?
Andi Young: I released Time To Say Goodbye, and Star and You Go Left I Go Right, and there will be a few more songs coming up.
Are the songs on your EP predominantly personal and confessional or more in pursuit of the greater world that surrounds us all?
Andi Young: Personal, intimate, confessional and the exploration of the world haha all in one. That's why we write songs right?
As you work your way through your career, which more than any other fires-up your imagination – A Grammy award, Platinum music sales or some other tangible milestone?
Andi Young: Music sales are contaminated these days, and Grammy maybe, but these are not very important to me actually. I want to be there for my audience, you know what I mean? Like if one day I hear from someone telling me a story of how any of my song helped him or her go through a difficult time, then you know what, that'll be the pinnacle of my life, and that is why I wanna do music.
What is the ONE thing you are NOT willing or prepared to do EVER, in your quest to achieve a successful musical career?
Andi Young: Nothing.
OFFICIAL LINKS: WEBSITE – SOUNDCLOUD – YOUTUBE – FACEBOOK – TWITTER – INSTAGRAM
Please follow and like us: