A prominent act in the Los Angeles music scene, Adonnis' songs have gathered media attention and airplay throughout college radio and various markets around the world. On May the 20th Adonnis released his new EP "Love Is Life".  Adonnis is an eclectic artist who sings, raps and produces his own music, using a balance of analog and digital equipment, including tweaked Roland 808s and the legendary LinnDrum machine.
When did you decide to take music seriously and how did you go about getting started?
Adonnis: I finished high school a bit early and had a lot of time to reflect on what I wanted to do with my life. I was always passionate about music, listening to it can get you through anything so I knew that's what I wanted to do with my life
Who were your first musical influences that you can remember?
Adonnis: I always knew who Tupac was even before I knew him for his music. I remember hearing the intro to Me Against the World which was so autobiographical and hearing people glossing over details of his background and to my young ears his life story just sounded really fascinating like some type of fable. Listening to his music and hearing his interviews played a large part in shaping my moral compass. I believe he instilled a set of ethics in the people that followed him closely like I did and I also think that was a part of his goals. He did the most to influence who I am personally. When I was in high school my friends would joke that I would refer to a "What Would Tupac Do?" book to figure out how I'd respond to certain situations. Musically he'd be more of an inspiration to me rather than an influence, he had that vocal projection of a preacher and the themes of his music were often very personal so I wasn't going to follow that path with my music. I want to have fun and I don't want the fun to end. My first influences musically were Prince, Mac Dre and RZA.  When I first started making music the direction of my content was limited to my life experiences at that time. Honestly I was just 17 and I was very into sex and meeting girls so that's what I would write about. Then I began to discover all of the counterculture drugs and I would write about that. For awhile I would put out one 420 song a year starting with "420 Friendly", "High As A Tree", "SuperLoud" but I don't smoke anymore so there isn't anymore of that. I've always been listening to music though, you're going back to 1996 when I was first consciously aware of what I was hearing on the radio. Donna Lewis' "I Love You Always Forever" was like a lullaby to me, I remember listening to it and being hypnotized by how affectionate it was to my ear, it sounded like you were listening to a friend and that's what I aimed to do with "Free Your Mind", so she probably wouldn't be the first person I'd mention when naming my influences but you could say that song might've planted seeds in my young mind that didn't flourish until recently.
Which artists are you currently listening to?
Adonnis: The Beatles and a lot of Paul McCartney's solo work, Prince, Mac Dre, George Clinton and Parliament-Funkadelic, Bootsy Collins, The Strokes, James Brown, Bob Marley, Harry Nilsson, Badfinger, Barry White, Evelyn "Champagne" King, The Foundations, The Spinners, The Four Tops, Empire of the Sun. I try to study a lot of Max Martin's work, I guess I'm an eclectic listener
If you could choose, more than anyone else, which artist would you like to work with, and why?
Adonnis: Not too long ago, if I had the choice, I would've been able to say Prince.  I'm going to go with Paul McCartney but my ulterior motive would be to have him make the calls to get George Clinton, Bootsy Collins, Bernie Worrell in the studio. I think I would just sit back and watch some of the greatest musical minds of our time go to work. But on a serious note, as a songwriter I want to work with Carly Rae Jepsen. I feel like her voice is perfect for some of the things I want to bring to life.
You are stuck on a Desert Island, which is the one album you would have with you?
Adonnis: I would find a way to record into seashells [Laughter]. 2Pac's All Eyez on Me being the longest album in my collection, that would provide the most entertainment. If I could sneak in two more I would pick The Beatles' Magical Mystery Tour and Mac Dre's The Genie of the Lamp
Which do you ultimately prefer? Entertaining a live audience or creating songs in a studio setting?
Adonnis: Performing live is the most immediately rewarding but I live to bring songs to life so I have to go with the studio. I almost feel spiritually indebted to bring my songs to life so every song I finish provides a temporary sense of relief.
You have a new EP, Love Is Life, out now. Can you talk to us about your songwriting? What inspired you for the songs on that project? Are you more inspired by real events or imaginary ones? What is your general process like, words or music first?
Adonnis:  Songwriting can come from the soul and it can also be approached like a craft. I love every aspect of songwriting. There's so many ways a song can come to life, there's no set way to start one. Sometimes you'll have a melody you need to set words to and other times you'll have words you need to set a melody to. I create the distinction of categorizing my songs in one of two ways; either the song is musically driven or lyrically driven. If it's musically driven then the genesis of the song is in the music and I'm writing the lyrics to it. If it's lyrically driven then I have the lyrics done first and I'm creating music for the lyrics to be recorded to, when I do that I can remove myself from the situation and approach it like a producer would working on a posthumous project. Looking at it like that probably comes from being an avid fan of Tupac, who we can safely call the undisputed reigning king of posthumous music. If you're lucky you wrote and recorded to a drum track, that's most efficient way to go about it because when the drums are down you're at least going into it with a set tempo and then you can build the melody within the parameters of that tempo. As a writer my subject matter evolved with my life experiences. Right now I'm writing about love, which to me is the highest form of conventional songwriting just below social commentary. I believe the most effective way to write about love is to mentally create a composite of many experiences. Everybody loves, everybody cries. Just connect with it.
What is the one compromise you would never ever accept, in your quest to achieve or consolidate a successful musical career?
Adonnis: Hearing that question and thinking about the concept of compromising, the first thing that came to mind was that recent Cadillac commercial that was somewhat of a subliminal response to Lincoln's commercial with Matthew McConaughey. Compromise is a foreign concept to me so I don't even have a faint suggestion at what such a compromise would be.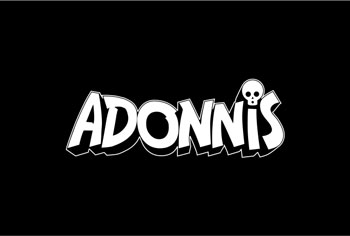 In general, how do you feel about the way people interpret your songs, and what do you feel your listeners should get out of your music?
Adonnis: Affection. When people are listening to my songs I want them to hear a friend and right now with this project I want to inspire people to cherish the love they have in their lives.
As a young artist how would you define success, and what you describe as the highest point of your career so far?
Adonnis: Being heard means a lot to me. My new EP, Love Is Life, just came out and the sales are looking pretty good so far. It means so much to have people supporting me. Also the reactions I get when I come off stage. Doing what you love and being recognized for it is the highest form of success.
On your new EP you have a song called "Be With You" and "Love Is Life" and although the sounds are different the songs are thematically similar. Did you go through an experience that inspired those songs? Have you been in a relationship like that?
Adonnis: Like I said before, love is the most universal experience – besides death and taxes. So it's the most universal positive experience. Hearing something in a song that makes you think of something you went through is the goal but with love being such a universal experience even the most personal feeling isn't going to be unique to yourself. Many people have felt those feelings before and that's what I'm writing to. When Paul McCartney wrote "Yesterday" it may have been inspired by something in his relationship with Jane Asher but it didn't become the most covered song of all-time because it's something only Paul McCartney can relate to. Every singer that has covered that has put their soul into it and felt it, that's what singing is all about. There's no particular relationship I think about when writing about love because that would be too one-dimensional and potentially vain. I think of many relationships I've had and the overall experience that you see play out in the song is derived from a composite pieced together from all of those relationships. Imagine yourself in a car having an argument with someone, it seems really personal to you and even the thought might arouse certain feelings. Now imagine seeing that from a third-person perspective walking by the car and seeing a couple having it out, you might laugh about it as you walk by.
From recording to mastering, do you handle all the processes or do you outsource any step?
Adonnis: I record and do all my tracking at my favorite studio in Los Angeles. I do some preliminary work on the editing and mixing then I send it to Dennis Kercher and he does the final mix. He's an absolute genius when it comes to sound so I trust him when it comes to getting the levels right. He's really incredible at what he does.
With your new EP you have just 4 songs, why did you decide to go with that length for your project?
Adonnis: The EP is just a taste of the upcoming full-length project. I've heard so many great things about the music on there and I've gotten a lot of support from people who've heard it. At just $3.99 the price point is a lot lower than my previous full-length album but there's a lot more sales. I'm proud of the work I'm doing right now and people are going to be very happy with the work they hear from me on the full-length album. It's really a step up for me.
What are your thoughts on visual media and what videos do you have planned for your new EP?
Adonnis: There's an art for every sense. Over the years I've done a lot of videos. My last project had about seven or eight music videos for a twelve-track album. There's one video up for "Be With You" off of the new EP, it's a cartoon that was actually put together by a fan. I'll be working on a music video for the title track too. You can see all of my videos at YouTube.com/Adonnis
What is the best piece of advice in this business you actually followed so far, and one you didn't follow, but now know for sure that you should have?
Adonnis: I've read Donald Passman's book and Think And Grow Rich by Napoleon Hill, there's really so much in it that I've followed. When I read Donald Passman's All You Need to Know About the Music Business it was like the information I needed and when I read Think And Grow Rich it was like an affirmation of my belief system.  When people in music ask me for advice I usually cite something from one of those books. Perhaps the most important thing I've heard is the importance of planning.
How do you view the current state of the music business and is there anything that you would change, what would that be?
Adonnis: Everybody in the world is a consumer of music and with economies growing in many places around the world there are many emerging markets still developing. I've just reached a deal to bring my music to places in Africa that don't have access to the conventional means we look to for getting out music. I believe the best days for the music industry are still to come. The film industry is currently bigger than the music industry, how can that be when you have to be stationary to watch a movie? You don't watch movies while you're driving or when you're at the gym like you do with music. Even porn is a bigger industry than music and that to me is just unbelievable.  Most people are alone when they're watching that kind of stuff but music brings people together. There's no way that any stigmatized industry should be bigger than the music industry. That tells you the music industry could be run a lot better than it is today.
What do you find most rewarding about what you do?
Adonnis: For me it's a worthwhile reason to be alive. It fuels my ambition and it's what I've found my purpose in doing.
Which aspect of the music making process excites you most and which aspect discourages you most?
Adonnis: The prospect of bringing new songs to life and knowing that the songs I write are my own. It's my own style, I haven't heard anyone like me and I feel like I'm the only person who can bring these songs to life.
Of the music you have released thus far, what are you most proud of and why?
Adonnis: I just bring the songs to life, I can't really approach them from a critical point of view. Each song is like a child of mine. If I had to pick right now I'd go with "Love Is Life" lyrically but overall, and for personal reasons as well, I'd have to go with "Be With You". There's always something I'm working on that I have placed on a pedestal beyond everything else. This time that one has been a longtime coming but it will be on my full-length Love Is Life album. After that's out, my mind will search for something else to take that position on the pedestal. I always know that my best is yet to come and that's something I will always have to look forward to. You never want your best days to be behind you.
What would you like the future to hold for Adonnis? What are your goals right now?
Adonnis: Finishing up the Love Is Life album is a huge priority for me and sharing the material on this EP with more people along the way is at the top of my agenda. Everybody that comes into music from a hip-hop background aspires to make a classic but with pop music it seems that people are content with just putting together a product with a strong lead single. I'm trying to walk the line between the best of both worlds and that's what I bring to my music, I have no problem acknowledging that I'm striving for perfection.
OFFICIAL LINKS: WEBSITE – TWITTER – ITUNES
Please follow and like us: