Electronic music producer Grimbit has been making music for about 13 years on and off in various bands, but nothing he took really seriously. He has been working solo as Grimbit for nearly two years now. His current setup includes a Maschine Mikro, Numark Deck (sampling) a Keystation Mini and an APC Mini.says his Software is a secret, and prone to change. Some of his favorite Producers include Rustie, Hudson Mohwake, Squarepusher, Aphex Twin, DJ Muggs, AG Cook, DJ Gammer and Funtcase.
Grimbit has a new EP, entitled "Parallel" coming out sometime in August on Reconstruxion Records. In the meantime you can find all his music available on Bandcamp.
Check out the "Porter Robinson – Language (Grimbit Remix)" on Free Download Here!
How long have you been in the music business and how did you get started in the first place?
Grimbit: For about 13 years on and off, nothing i took seriously until recently though, Mainly bands that went nowhere. Been working as Grimbit for Nearly two years now, and it started because i have always had an interest in Music, I got curious about how it was made and just started experimenting from there really.
Who were your first musical influences that you can remember?
Grimbit: My cousin was into Rock, he would tape me Greenday and Nirvana Albums, i had Prodigy – Firestarter on release, i think i wore that tape down, But as a kid it was Queen, I just loved them, i don't so much anymore.
Which artists are you currently listening to? And is there anyone of these that you'd like to collaborate with?
Grimbit: Rustie, Hudson Mohawke, Waves Rider,AG Cook and a lot of other "wonky" artists, would love to collaborate with any of them, and Squarepusher, working with him is a lifelong dream.
What are your thoughts on the current state of electronic music?
Grimbit: I think apart from everyone with an Internet Connection and a Torrent Downloader thinking they will be the next Martin Garrix it's pretty good, Lots more artists are coming out with a more experimental sound, and that can only be a good thing.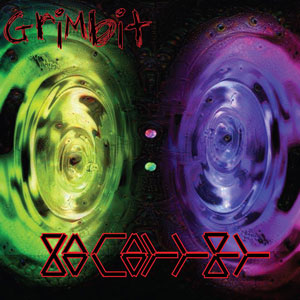 How do you separate yourself from other artists and producers right now?
Grimbit: My Sound, i mean you can hear Influence in what i do but i don't think there is anyone else out there who is doing what i am.
As an independent artist, how would you define success?
Grimbit: How many Ho's you have on tap? urrmmmm probably making one pound on Spotify, That's like a Trillion Plays.
What do you consider a really successful or high point in your career so far?
Grimbit: My second EP Getting 80,000 + Downloads, Getting actual interest from real life labels, and just having people listen, nothing beats that feeling, knowing that someone is listening to and enjoying what you created.
What does your current software/hardware setup currently consist of?
Grimbit: Currently it's a Maschine Mikro, Numark deck (sampling) a Keystation Mini and a APC Mini. Software is a secret, and prone to change, whatever has the best flow for what i have in mind normally.
Which piece of hardware or software would you consider the most essential in your setup, and that you would be a little lost without?
Grimbit: IIEQ Pro, without it everything would sound flat, and my APC Mini because i just love it, hardly use it but i like knowing it's there.
Which is the one piece of software or hardware you're still looking to add to your collection?
Grimbit: Nothing at the moment, pretty content with what i have, although i would like some more Vinyl, maybe some more soul from the 70's, you get some good cuts on that wax.
Which aspect of being an independent artist and the music making process excites you most and which aspect discourages you most?
Grimbit: Excited by not having a boss and the creative process. Discouraged by Not having a boss and the creative process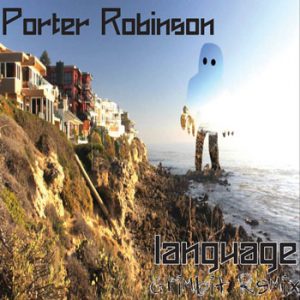 How do you market and manage your music career? Do you have a management team or do you control everything by yourself?
Grimbit: I work with a few net-labels, I have some people who do mastering and give second opinions on Mixdowns, But the writing, the mixing and Most mastering i do myself, as well as the Admin and the artwork, keeps me busy!
If you had the opportunity to change one thing about the current music business, what would that be?
Grimbit: EDM being the Happy Hardcore of the scene and Happy Hardcore being the EDM of the scene.
The best piece of advice in this business you actually followed so far, and one you didn't follow, but now know for sure that you should have?
Grimbit: Don't be put off by Criticism, and i didn't follow the "break your local scene" bit of advice i got, but i plan to play live soon and sort that.
Give us your shortlist of favorite producers?
Grimbit: Rustie, Hudson Mohwake, Squarepusher, Aphex Twin, DJ Muggs, AG Cook, DJ Gammer, Funtcase.
Do you consider Internet and all the social media websites as fundamental in building a career in music today, and what is your personal relationship with the new technology at hand?
Grimbit: Without it i would be nothing, so i am happy it is there.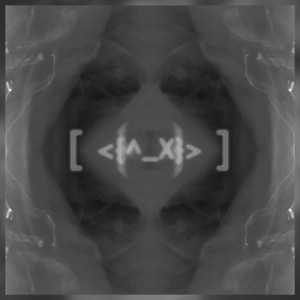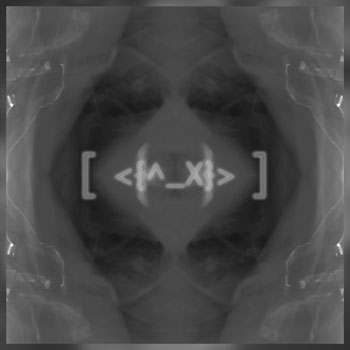 If someone has never heard your music, which keywords would you personally use to describe your overall sound and style?
Grimbit: #Music #for #glazed #eyes
What is the title of your latest release and where and when can fans find it?
Grimbit: Parallel EP is out sometime in August on Reconstruxion Records, but people can find all my stuff on bandcamp https://officialgrimbit.bandcamp.com/
If you were curating a mega party, rave or festival, what would be your dream line up of artists?
Grimbit: Probably loads of artists from the 70's, do they have to be alive? If not then like The doors, Joy Division, The Kinks and stuff like that, because i wouldn't ever get the chance again.
When you compose and produce tracks, do you make music for yourself or do you make it with others in mind?
Grimbit: Definitely for myself, always bumping my own tunes, grinding my own gears and blowing my own trumpet.
OFFICIAL LINKS: SOUNDCLOUD – FACEBOOK – TWITTER – ITUNES
Please follow and like us: