Written by Brian Downes, Richard Cowdrey, Tom Elliot and performed by Zen Ten, "Keepin' On" is a song of hope dedicated to all those people who are suffering with adversity, and specifically Breast Cancer Survivors. The inspirational song features special performances by Donna Salviati (vocals) along with Nashville's Tim Crouch (violin, mandolin and acoustic guitar) and Warsaw, Poland's Amadeus Kuba Majercyzk (drums).
Ever have those moments when nothing in your life seems right, when you're constantly dealing with serious adversities. Sometimes these problems are financial and other times they may be health related. Health problems affecting a family member or close friend can often keep you trapped in a very rough patch.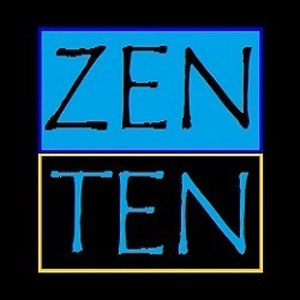 But as all things, change is always possible. Things may get better and with time, change may imminent. Especially if you are supported and inspired by others who know and understand what you are going through.
Cancer is a devastating disease that affects millions of people each year. The courage and strength that it takes for a person to fight every day is simply amazing. Inspiration is very important for anyone that is suffering from or who has survived this horrible disease.
You probably already know that music is one of the best remedies for getting motivated and inspired. It can easily change our mood. Listening to music is a great way to lift ourselves up and get back on our feet. Zen Ten's "Keepin' On" achieves just that, in it is an attempt to inspire and move people, as well as give hope –
"Some days uncover / New ways to make it better / Faith and love from above, Fall on me like rain / You give me help / You give me hope / You give me love when I need it most / My heart is bleeding but / You keep me strong / You're keepin' me keepin' on"
At some point, each of us could be called to face the battle of our lives, or alongside our dear ones who are fighting theirs. Life's not fair that way. For some of us, the battle to survive will be brief yet intense. Hopefully, we'll live to lick our wounds and recount our victories.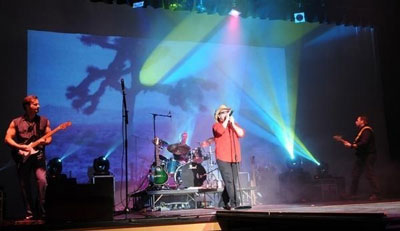 Others will go through years of protracted battle against a combat-hardened enemy, as we pray for an elusive victory. If you are going through such difficulty now, "Keepin' On" is one of those songs to help motivate and encourage you through your struggle.
Beautifully composed, arranged and performed by Zen Ten, the song builds and soars powerfully with strong vocals – both male and female – while the music is lusciously layered in a warm bed of organic instrumentation, more than ably supported by Majercyzk's drumming and eloquently touching violin lines by Tim Crouch.
Moreover, the track doesn't get bogged down in heavy-handed philosophizing; none of the lyrics feel self-indulgent or labored or painfully, maddeningly melodramatic – which is easy to fall prey to in these cases.  Zen Ten, completed this project with an admirable and conscious sensitivity.
OFFICIAL LINKS: ITUNES – REVEBNATION – TWITTER
Please follow and like us: