YPC Zayy grew up on the southwest side of Houston with a clear and ambitious vision to improve his situation. He started dropping music on Soundcloud, which he wrote, recorded and mixed himself. He has released more than 50 songs, and is currently promoting his single "No Drugs".  It's hard to categorize Houston hip-hop considering how the city's hometown heroes reinvent themselves with every album.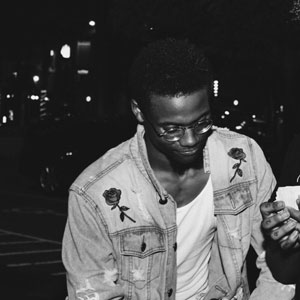 Now YPC Zayy adds to the debate by taking on all styles throughout his catalog of music. It's impossible to classify his style, since he's continually flipping the script. He's constantly disguising his identity so you can't defeat him. He comes out banging and totally on fire with "No Drugs".
YPC Zayy impact isn't based on thug celebrity, but on a man that expresses maturity in his message. The man masters all aspects of his craft, philosophy, poetry, and flow. His words establishes his credibility, and it's all for the greater good, as he warns, informs, and declares his statement of intent: "I do not need me no drugs." Meaning he can do anything anybody else is doing, without the aid of substances. And he can do it better.
This track is a pleasant surprise when Hip-Hop is currently in a phase of emo/trap music with similar sounding beats and the same topics being mumbled and rehashed by seemingly every current and upcoming artist. Which may be the prime reason you can appreciate YPC Zayy's music much more.
He sounds honest and has crafted that honesty into a format that easy for anyone to consume on "No Drugs". It's about what's he says and how he says it. He has set the bar higher than many of his contemporaries.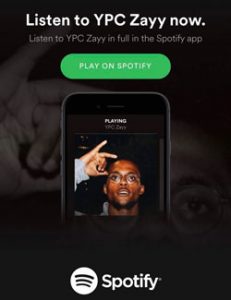 "No Drugs" finds YPC Zayy at his best. Every bar is extra sharp. Every verse has been masterfully crafted. Every line feels true. His ability to draw from real experiences, seamlessly integrates with his vivid storytelling.
And the weight of his words are powerful enough to not only pull in listeners for the song, but, as it turns out, work beautifully keeping them engaged all the way through. While his contemporaries revel in shallow material, to appear larger than life, YPC Zayy addresses aspects of street life issues with laser-like precision and a strong personal view.
At the same time, YPC Zayy proves that he can rap, and that his lyricism hinges on poignant messaging and an intense delivery. Moreover it's the effortless flow and rhyme scheme YPC Zayy offers up that will ultimately leave listeners engrossed by his music.
The production is strong too, and always in cohesion with the lyrics which won't let you down. Another one of the crucial facets that sets him apart from the competition is that YPC Zayy doesn't come across as a hyped up fictional character but a grounded artist with a message, and one not afraid to speak his mind. "No Drugs" is an impressive track, and a worthy addition to your playlist.
OFFICIAL LINKS: SPOTIFY – GOOGLE SEARCH – APPLE MUSIC – GOOGLE PLAY – SOUNDCLOUD – TIDAL – AMAZON – YOUTUBE – MUSICXLYRICS APP
SOCIAL MEDIA: Instagram @thatypczayy – Snapchat: ypczayy – Twitter @ypczayy – Facebook @YPCZayy
Please follow and like us: