Musically Sweden always surprises for its excellence. For the last twenty years, if not more, they have been churning out more pop music hits better than anyone. The Swedes seem to have a magic formula for catchy melodies and hummable tunes.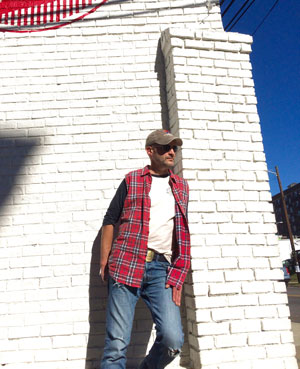 Let's not forget that they are just as prolific in the hard rock field, with some monsters bands to show off. In recent years though the Swedes are forging a new breed of music artist par excellence – the Country music artist!
Sweden has a broiling underground of independent music artists in the Country music field that are starting to turn heads, with their authenticity and sheer quality of work. In recent time I had the pleasure of reviewing the phenomenal male artist Hicks, and now I lay my ears on TJ Leonard, who we also interviewed recently.
Much like his compatriot, Leonard is the real deal. On hearing his music, you'd be hard-pressed to believe that he walked out of Stockholm and not out of Nashville, Tennessee.
"High On Livin'" the album by TJ Leonard definitely has a very forward looking and positive feel to it that I think many will find very appealing. Even the slower more introspective songs such as "Up On The Hill", "Remember Those Times" carry with them optimism or a sweet glance to the past that carries you forward.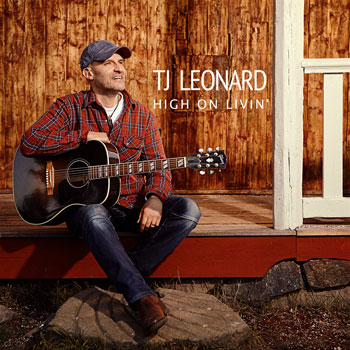 Overall, the album really feels fresh – and it's not a quality I think can be quantified, it's more of a feel, almost as if the energy and vibe present during the recording is oozing through the music, something that is a trademark of truly great albums.
As with many of TJ Leonard's songs, you can take the lyrics at face value or in the case of the title track, you can approach it from the broader point of view. One way or another the end of this song leaves you wanting more.
Saying benchmark track on an album like this, is kind of pointless – there's so many, but I do love "Paradise Road" in large part because it's so damn well-written and sung, as is "The Right One" and "There's No Doubt".
TJ Leonard is a master of balancing lighter fare and introspection, changing seamlessly from songs of the good life to the pondering philosopher, without ever getting heavy-handed, lyrically or musically. I believe his fresh, invigorated and free spirited sound on "High On Livin'" will be well received by fans and critics alike, as he has a good combination of songs here which will get the paint flying onto the canvas…all the way from Stockholm to Nashville!
OFFICIAL LINKS: ITUNES – WEBSITE – FACEBOOK – TWITTER – YOUTUBE
Please follow and like us: