Tampa, Florida musician and songwriter, Sun Uther Wahn has produced a gorgeous recording with "Stories, Prayers and Anthems", an album which focuses on exceptional, nostalgic, yet refreshing musical concepts. Born in Japan and raised in the epicenter of Country music, Mississippi, Sun Uther Wahn (born Norman Williams) has spent the past 40 years carefully crafting his ambient rock fusion sound, as well as working on other musical projects in the south-east USA. All throughout this album, the songwriter is concerned with telling stories, which are wrapped up in warm shimmering soundscapes, and lush, all embracing, and easy on the ear melodies.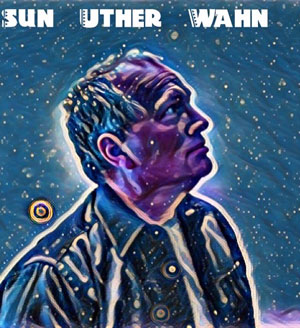 You will be transformed while listening to this album. Sun Uther Wahn takes you through all the states of matter and conscience as your personality is confronted with the pure essence of his world. Its as if you were examining the different personal states of your existence.
This listening experience will lead you out of yourself. Your conscience will still be aware of your existence and the concerns of your life, but Sun Uther Wahn opens a path to a state of conscience that is enlightening.
The soundscapes on "Stories, Prayers and Anthems" take the listener on a faraway trip to a wonderfully realized aesthetic, a place of sweetness, positivity and light – of dense rhythms and clear messages – where vibrant ambience can kiss the organic rock templates.
Sun Uther Wahn's vocalized incantations and heartfelt lyrics flutter above the musical sweeps and the blossoming beats, while the captivating, roaming melodies lift the music up to higher vistas, giving the album life in all its fullness with lush and colorful soundscapes.
"Amos' Dream" launches the album into a sweeping cinematic aura, where keyboards and guitars trade nuances. From then onward Sun Uther Wahn infuses impressive rhythmic and melodic structures into each subsequent song.
"Wonder Flight" draws us into a nostalgic wonderland of sound, reminding us of 70' progressive rock eloquence. An authentic vibrancy and a thermal of warmth, a prism of color and transparent light is ignited on "It Takes A Little Bit", with the superb organ work dominating the arrangement.
"Everybody's Traveling Somewhere" highlights its harmonic brilliance, while "Ghost of a Summer Breeze" showcases its jangling guitar motifs. "Fast Five Freddie" turns up the rock n' roll dial, while "Your Love" forges a set of slow-burning sentiments.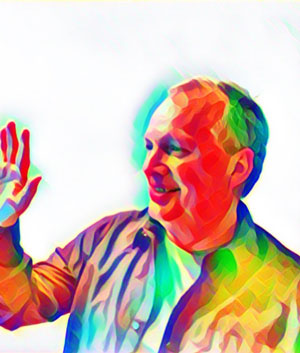 The music on this album helps to broaden our horizons, making us more aware of our place, our responsibilities, and our emotions. All throughout, the vocals are superbly executed, driving the melodies straight to the heart and soul of the listener.
"Like Trees" unfolds a mesmerizing beat, and a soulful, funky vocal that is hard to resist. Sun Uther Wahn's knack for creating vivid imagery is in full force on the sweeping mid-tempo ballad "Nature's Hymn", which is followed by the irresistible sway of "Black Swan".
This is all timeless music, which could successfully belong to vast number of musical eras, while maintaining perfect relatability. "Twice on Sundays" again ups the rhythmic ante, with another groove-induced composition and enthralling vocal.
"7 Billion Statues" rides on a brilliant set of harmonic layers and a somber dramatic underbelly that reminds me of a cross blend between Pink Floyd and The Eagles, and as such, representing the absolute musical apex of this album for me. The project closes down with the percussive throbs and off-kilter sonic ambience of "Into the Overton Window".
Featuring mercurial melodies, immersing soundscapes, intriguing narratives, and lush vocal arrangements, Sun Uther Wahn's has done yet another sterling job with "Stories, Prayers and Anthems".
OFFICIAL LINKS: INSTAGRAM – FACEBOOK – YOUTUBE – STREAMS
Please follow and like us: