There is no doubt that SHO opted to go big with his single "Fresh Out Tha Feds".  This type of maturity is earned through struggle and the trial and error of finding one's own path back towards the light, regardless of the dark alleys and roadblocks. Tales and lessons from the hustles of the street are defining themes of the blossoming rapper's work, and will soon be launching him onto many playlists. Born in a southern country town in Athens GA, SHO is fresh out of incarceration ready to prove he is someone to be respected. A quick check through his catalog and you instantly notice that SHO has always been a vivid storyteller. But on his latest single, his songwriting and introspection have reached new heights.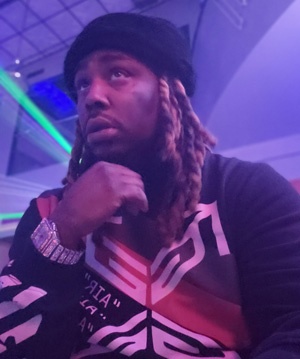 Throughout his latest effort, the GA based rapper weaves together a narrative of hustling and succeeding in spite of the obstacles. The project is more polished than most of SHO's previous work, and his bite is just as aggressive, as he highlights the dichotomous nature of newfound money. As he continues to process the traumas and joys of street life, SHO finds strength in perfecting his craft. "Fresh Out Tha Feds" is testimony to his confidence, determination and dedication to the music.
SHO is ready to expand his territory from the streets to the spotlight, while keeping one foot firmly in his old world. That high wire balancing act can make his music very compelling. We're witnessing someone grappling with becoming a new person and a bona-fide artist, in real-time, without forgetting who they were, or are.
SHO puts his intense delivery to good use. There's genuine emotion in his voice, and his authenticity cuts through ears like a hot knife through butter. He ties all of these threads together on "Fresh Out Tha Feds" which feels like a loosely-structured stream of consciousness.
Like the best rappers, SHO makes the beat and subject matter fit him, rather than the other way around. "Fresh Out Tha Feds" aspires to bring in a much bigger audience, but on SHO's own terms.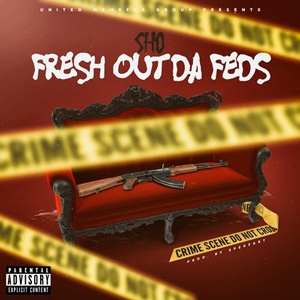 Like his most successful peers, SHO finds a way to entice the audience as himself, rather than trying to fit any cloned templates. At the same time, he shows he can go toe-to-toe with several heavyweight hitters.
"Fresh Out Tha Feds" is threaded together with passion, heart, and vibe. On the vocal side, we see SHO use his raw unaltered voice, to add hard-hitting thunder to the project, as he masterfully meshes with the atmospheric production. He brings his all, and ends up stealing the show.
SHO's performances proves he can get deeper than many of his contemporaries, while still being able to turn up with the best of them. He has all the tangibles, as well as the intangibles, to be a key player in the game.
It is clear that SHO is a driven and hard-working artist. He has a clear sense of a distinctive artistic style, which is versatile enough to blend with a varied range of production style. No matter what style he is occupying, SHO is always able to convey his authority and charisma.
OFFICIAL LINKS:
IG: @sho_businezz_muzik
Twitter: @shobusinezz
Facebook: SHo
https://youtu.be/-j2JC3NGx_w
https://unitedmasters.com/m/hard2smile
https://open.spotify.com/album/4JZx6hbHyjEMx9E3XNA10W?si=1aAiR_ZVSUuoJ2vI1yBRaw&utm_source=copy-link
https://youtube.com/channel/UCMpBnh6SHMAOrrEJHEA48Lg
https://bio.link/shobuinezz
https://triller.co/@sho.biz
Please follow and like us: