Rico Bank$ formerly known as Problem Child makes his return back to the Toronto rap scene after a long hiatus blessing the streets with "Like Me" Featuring fellow NorthOfTheMap Artist Jaay Cee. Rico Bank$ has started off 2017 with a bang already opening and performing in concert for emerging Toronto artistes Top5, Jigsaw, Pressa & Robin Banks in Hamilton and Ottawa. Bank$  doesn't waste any time queuing up the  Auto Tune and trunk-rattling bass here, as "Like Me" bumps with commanding authority thanks to a banging production.
In fact, that very instrumentation is what makes moments of this release so infectious.  The beat is hollowed out with a gloomy synth, but then perks right back up with the thudding trap drums. So while Rico Bank$ is mastering the art of top-tier songwriting, he also definitely knows how to catch a groovy rhythm in between the lines the production lays down for him.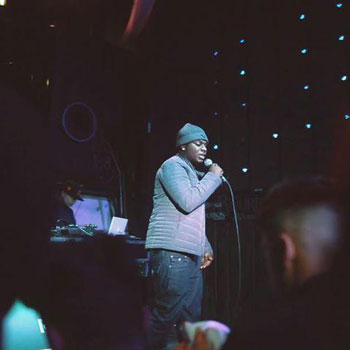 Over a grand total of three and a half minutes, Bank$ manages to cover all of his musical bases with surprising ease. He gets in some firm jabs with his lines. And he is well-equipped for this sort of work: his cinematic voice, blissfully unburdened by texture, allows him to live lightly without dulling the pleasant narcotic effects of nostalgia in his voice.
In fact Bank$ has a great voice that appears in glimmers here, it is full of vulnerability and a confidence that allows him to stay afloat of the bass-driven production instead of drowning in it. In the song, no matter how soft it starts there is always that unexpected moment where Bank$ somehow builds momentum to a bass-rattling roar.
Moreover Rico Bank$ gives the impression of being a mood-setter and he is in full command of the vibe, tone, and mood of this entire project. It fits the record's mixture of lowbrow trap music and Bank$' penchant for clearly defined aesthetics.
He has the ability to paint a vast, atmospheric soundscape, and purvey a mood just as much as telling a story. Rico Bank$' music is engaging, enjoyable and hooky enough to make it worth the listen. "Like Me" is an impressive experiment in how mood can carry music.
If you haven't aimed your attention toward Bank$ by now, this is your wake-up call. Those who ride with his vision will know the highs his music can bring.
OFFICIAL LINKS: REVERBNATION – YOUTUBE – SOUNDCLOUD
Please follow and like us: