Roberto Esteban Moncada aka REM-31 is a 22-year-old artist born in Perth Amboy, New Jersey, USA, from Puerto Rican and Honduran heritage. A devout Christian, he began making music in March of 2018 but treated it as a hobby until during the last year. His lyrical themes revolve around the pop culture (anime, comics, video games, etc.), faith, mythology, and life experiences. REM-31 has a predilection for experimental beats with vocal samples. His cover artwork leans toward anime/manga aesthetics. Through his music, he hopes to bring people of all faiths together.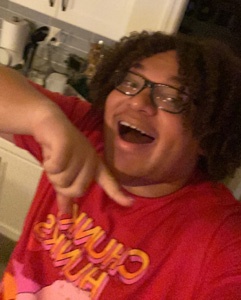 Right off the bat, the quality of his music on his mixtape, "Halloween Horror Nights: Detours" is more than enough to hold your attention. Possessing an exceptional ear for melody, rhythm and rhymes, REM-31 writes songs that will get stuck in your head after just one listen.
And as you keep playing them over and over, you'll pick up on his knack for storytelling, too. With each new track, REM-31 lets us in on a new chapter of his mindset, while proving himself as one of the most interesting new rappers out there.
The opening track, "Blood Fog" is atmospheric and haunting, quickly unleashing REM-31's resonant vocal tones as he holds a steady mid-tempo rhythm over a slapping beat. The cinematic aura is maintained on the lusciously layered "Halloween", where the rapper's flow picks up in intensity within an ever-expanding soundscape.  By the time you finish listening to "Crème", REM-31 has fully shown his ability to churn out intense, multilayered, and addictive songs, on a consistent basis.
It's very clear how much REM-31 relishes making music, as his creativity and energy on "Meme Dependent" is infectious. Songs like this affirm his distinctive stylistic power in an oversaturated rap world, and he is doing it with sharp lyricism and an ear for beats that aficionados have to love. "Geodes" ft. Hurricane Ceasar, Ayybe & Blaze Bekay, is a multi-lingual display of smooth flows and impeccable rhyme schemes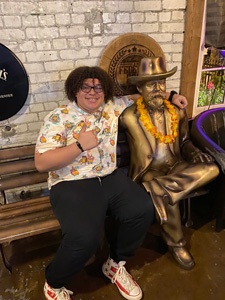 It's nearly impossible to play a REM-31 song just once. When you encounter tracks like "Anti-Demon" ft. Coxtek, it will invariably end up bouncing around in your brain until you give in and play it again. The beat bangs hard, propelling the momentum of the rapping into exhilarating territory.
"Fruits" sustains that impetus with another thumping beat, which REM-31 demolishes with a powerful delivery. His taunting flow is hypnotic, while reserving a melodic twist that captivates the ear.
The mixtape closes with "Preemptive" which runs from melodic to ferociously energetic, as REM-31 piles on the vocal pressure. The music is confident showing that his potential is through the roof. He is refining a skillset that allows him to weave sharp, well-focused lyrics into diverse cadences. Together with a clear knack for songwriting, and a super ear for unusual beats, everything seems in place for REM-31 to have a hugely fruitful year in 2023.
Moreover, REM-31 is able to synthesize a number of styles, sounds and flavors into his music, which should expand the demographic of his potential fan-base, without the need for him to pander to the mainstream.
Connect with REM-31 via Socials @officialrem31
Please follow and like us: