Psolkaiyn is a pseudonym for the artist who loves bean dip with chips, learning, reading books, dragons, and telling stories. The eldest of eight children, Psolkaiyn creates his instrumental music using the open source DAW, LMMS. The good thing about Psolkaiyn is that he is consistent. He doesn't have songs that aimlessly repeat or sound the same on his EP "Fail the World". What he does, is adhere to a central theme and stick with it throughout the project, with a great level of creativity that becomes apparent the more you listen to it. I like that. I like it because it shows me that he knows who he is and he knows the kinds of sound he wants to make, which is seemingly simple on the surface, yet complex and dynamic under the hood.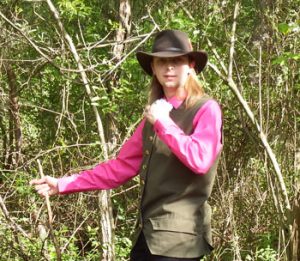 The song titles on "Fail the World" also hint towards the storytelling Psolkaiyn injects into the songs. And it's great because every story has a conflict and a resolution with climactic musical scenery that completes each chapter of the whole story and that's a beautiful thing.
As with all great instrumental music, Psolkaiyn's compositional pieces give you the backdrop, the outline and the mood of the storyline, in which you are allowed to complete the narrative with your own personal interpretation.
"I love telling stories, specifically fantasy stories with dragons and epic conflicts," clarifies Psolkaiyn. "My music, though instrumental, is one of my mediums for telling these stories. I feel creating them without words give the listener more freedom to interpret my songs in way that will resonate with them more powerfully," he concludes. And it is exactly what he achieves on "Fail the World".
Right from the start, on the title track, "Fail The World", the recording proves itself a combination of being beautiful, ethereal, edgy, loud, kinetic, creative and particularly well-produced. The pacing and structure is excellent, as the opening track runs a gamut of stirring emotions and powerful dynamics. Here you have something very accessible, yet deep and a fine introduction to Psolkaiyn's evolving craft.
Captivating, spacious, and intense, are words that could easily describe "Is There Hope", which steadily builds its momentum and sonic structure, as it paces itself down diverse avenues of energy.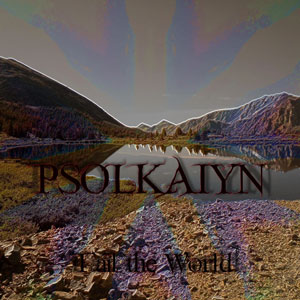 The song, like its creator, never falls prey to the realms of predictability. "Run For Sake", which starts gently and thoughtfully, is built on an enterprising rhythm and vigorous percussion, which is as compelling as it is buoyantly pro-active.
Psolkaiyn excels at the slow burning, delicate and searching musical motifs, just as much as when he is creating colossal, and pulsating soundscapes. Of which he does both on "Into the Depths". Its soundscape bursting with animation in the form of delicate touches of shimmering keys, and epic symphonic strings. It sounds like a pitter patter of optimism rising to meet an erupting, dark ominous cloud.
"Chasing Crimson Lightning", is yet another testament to the magic of Psolkaiyn's cinematic vision, and dynamic style of production. The swelling tension swaggers in, as the rising beat and twirling synthesizers abound within the harrowing eeriness of the song's propulsion.
Psolkaiyn has crafted an EP that offers an escape from our current real-world state of existence. It evokes powerful emotions, and images. If you are the kind of person that uses visual images in your daydreams, or imagination, I think this music will deeply engage with you.
OFFICIAL LINKS: MUSIC STREAMS – YOUTUBE
Please follow and like us: