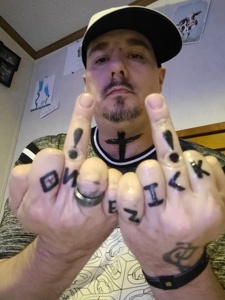 Like every work in his extensive discography, "Revolations" is another demonstration of Prince Prodigal's pure rap ability. Consistency has long been his greatest attribute. He can rap his damn ass off and we know that by now. His technical precision has never faltered. What has changed are the extra elements surrounding his writing and delivery, like song construction and experimentation. The aforementioned track is bigger, more complex, and more ambitious than anything in the catalog that precedes it but it also adheres to a tested and proven template of high quality material.
The song shows how Prince Prodigal has moved beyond comparisons. A little older, and a lot better, than many of his genre counterparts, the 44 year old artist from Cheyenne, Wyoming, is carving his own path, and doesn't sound like anybody else out right now.
The most important career move Prince Prodigal ever made was choosing to collaborate with producer C4p from Kenya, whom he met on YouTube. Himself coming through many hardships before surrendering to the will of the Lord, Prince Prodigal sends every dime he makes to his producer.
Over and above spreading the word about who God really is, Prince Prodigal together with 3P Soundz, Bwilda and the Cheyenne duo, Domestic Disturbinz, have set their main goal on getting C4p and his family out of Africa.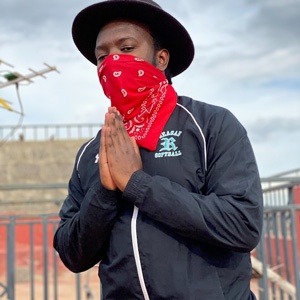 Prince Prodigal can rap over anything, demonstrating that not only does he belong to this time, but his skills seem to represent another time, when rhyming and rapping was a studied craft. Across every one of his projects, Prince Prodigal has shown how he can rap bar-for-bar with the best. Hence it should be no surprise how consistently good he is on "Revolations".
"Revolations" is a project from an artist and producer who excel at their crafts. Prince Prodigal both rides the beat and conducts it, while small but eccentric choices imbue the track with lasting listening power.
The instrumental is unceasingly luxurious and cinematic, while Prince Prodigal's flow, delivery, and lyrics are all razor-sharp. He absolutely rides the beat and reminds listeners that he is one of the most potent voices rapping today. From a writing perspective, the song paints him as a top tier wordsmith.
"I'm here to start a revolution. Bustin ass when it comes to pass busters act. Can't muster up enough gumption to understand. Function was somethin other than that. Hadn't had blunderbuss clusterfux. Disruptive wonder what. Wasn't what has us lasting intact. With actual action in fact." spits Prince Prodigal's as he unpacks the narrative. It's a testament to his craft, without a single moment dulling the ears.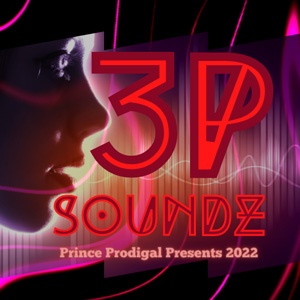 The landscape laid down by C4p also gives more meaning and context to Prince Prodigal's verses. It adds the perfect punch because the beat and rhymes are working together. From a technical standpoint, "Revolations" is bulletproof. Prince Prodigal sounds expressive and hungry, his voice often piled up in layers. Its raw, abrasive and ruthless, and it is one of the most unique in the rap game.
Prince Prodigal is also more than capable of throwing in a mesmeric melodic twist when needed. "Tides are rising. It's not surprising. Eyes are widening. When times are trying. I'm not here to be sentimental and soothing (That's right). It's not surprising. I'm here to start a revolution," sings Prince Prodigal. "Revolations" is a supreme showcase of his talent and skill.
OFFICIAL LINKS: https://dot.cards/princeprodigal
Please follow and like us: