Hip Hop is evolving and incorporating a lot more classic sounds which the older generation can appreciate, the content too, is diverse. Piff Loonez goes through his range like no other rapper on this planet, on his track "Medication", throwing in all the add-ons.
The phrases 'return to form' and 'his best since…' are unnecessary clichés. They invariably lead to disappointment; the fact is no Piff Loonez release has ever been bad. And here we finally get another payoff with "Medication"– A coherent, consistent masterpiece of a recording, where Piff's unquestioned talent for lyrics and flow is again matched by a fantastic beat.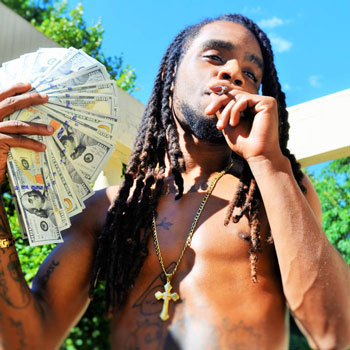 Piff sounds relaxed, contented, not dumbing down the intricacy or lofty nature of his raps but delivering it in a chilled way. It complements the production, and it's such a pleasure to listen to a Piff Loonez track and find yourself nodding and smiling along. It's that sort of record; impactful without being too heavy, nostalgic without living in the past and modern sounding while staying timeless.
"Medication" shows growth as a writer and as a person. This track isn't like any of his other releases which makes it so great, Piff has done this consistently, he never gives the same thing twice, unlike some other camel nosed rappers that go with a formula and are too concerned with selling records that they sacrifice creativity for the sales. But getting back to this track you have to sit down and listen to the song, and take it for what it is, great music.
In this track Piff Loonez takes it back to the streets and in a year where almost all hip hops' big names have been churning out radio-friendly songs in order to get more exposure and airplay, Piff keeps it real and shows what true hip hop is all about. "Medication" is the type of song that the world has been waiting for from a rapper who knows the true power of the mic. And like he did on his previous release he's introspective, delivers soul and of course, he's saying something. Piff Loonez is one of the game's premier street narrators and his style is greater!
OFFICIAL LINKS: SOUNDCLOUD – YOUTUBE – TWITTER – BANDCAMP – FACEBOOK
Please follow and like us: