Mycenea Worley, the fresh sounding Landisburg songstress who has made a big impression upon listeners and critics has been performing for over a decade. This award-winning songwriter has also played in support of respected artists like Theresa Andersson, Tyler Ramsey, Tracy Lawrence, and Carolyn Dawn Johnson. Her brand of indie-rock music, with traces of folk, is something interesting amidst an ocean of bland radio filler. Her latest EP album "Siren" is an impressive piece of work.
The EP begins on a high note with with the gorgeous title track "Siren". My immediate impression is that Mycenea Worley is a refreshing and intriguing addition to the annals of the singer-songwriter, which seems to be an endangered species in this day of vapid pop as seen on American Idol. She exudes charm, an offbeat wit, raw beauty, and a lyrical art that obviously will prompt a strong following.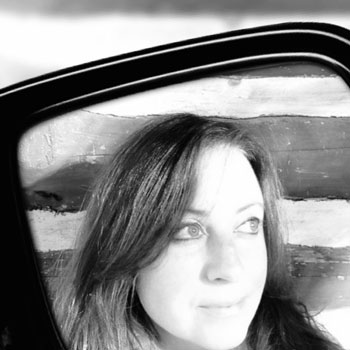 Mycenea's vocals and craftsmanship immediately evoke comparisons to a number of legendary female singer-songwriters. Through the tracks on this EP, she demonstrates an ability to create songs that will appeal to a wide audience, as her vocals add a soul to each song that evokes any number of different emotions. Lyrically, Mycenea proves to be an excellent songwriter. Her songs seem to have deeper meanings to them than what you might initially think. Her lyrics also have an artistic beauty in that even if they can take a minimalist approach they are able to create a vivid image in the listener's mind.
The smoky quality of Mycenea's voice is an instant plus for me and she uses it to great effect. Her vocals range from sweetly plaintive on "Locks" to vehemently passionate on "Low". At times she is angelic and mysterious in "Lives", other times she's visceral and intense in "You Don't Know Me Now", but she's always transcendent and she always sounds sincere. Overall, there's just not a bad song here. It's all simply a matter of which song you'll like better than the last at any given moment in your day. You can put it on and just let it play without skipping a track. I find Mycenea's melodies, voice, juxtaposition of tempo counts and her engaging lyrics are a delight to listen to.
This EP doesn't need to be labeled, categorized, or confined. It is so multi-faceted and able to be so many good things to so many different perspectives. With gentle pacing changes and a variety of familiar musical comforts, "Siren" shines and wanders between poetic and energetic creativity.  Mycenea Worley is refreshingly captivating, and different from most of the manufactured pop songstresses currently on the airwaves.
OFFICIAL LINKS: WEBSITE – REVERBNATION – FACEBOOK
Please follow and like us: