Mellow TheMuse a 23 year old female rapper from Dallas, Texas has been writing music and poetry since the age of 9. Now focused on recording and releasing music she hopes that her fans can relate to and take something from everything they hear! Getting ready to blaze a wide swath of recognition across the face of hip-hop Mellow TheMuse may be one of the few female rappers who can honestly claim a title as an emcee.
Hip-hop has seen every clique represented with at least one token female and the rap charts resonate with wannabe contenders who thought they could punch their way into the ranks of hip-hop's baddest bitchdom
Mellow TheMuse is a true heir to the throne, the contender for the belt. This is not to say that other female rappers aren't dropping butter raps; but Mellow TheMuse is the one asserting herself with her latest release "I'm In Church".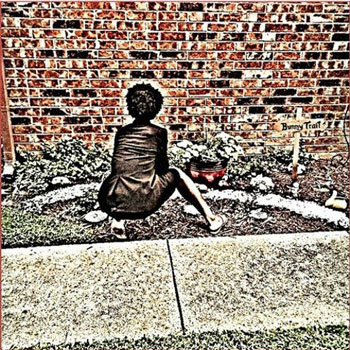 If you're not going to like this track, it's probably because you're one of those irrational players who don't think women belong in hip-hop. Mellow TheMuse has a unique voice and flow that are harder than hell for any true head not to like.
She, intentionally or not, comes off as the perfect female emcee: not about to switch up or kick something soft to make herself appealing and twice as appealing anyway because of it. Far too many of her male contemporaries are hard pressed to match her rampantly fast rhyming. With this track, Mellow TheMuse shows and proves her lyrical skill and relevance in the industry.
Whether on the underground or in the mainstream, the past few years have not been kind to female emcees. The fading shadow images of past female rappers lay like tattered bodies in the desert of our memories.
Without a doubt there are many woman creating rap music, good rap music at that, but the ratio and appeal of their music in comparison to the street-youth oriented boys club, is embarrassing to say the least.
From this desert is where Mellow TheMuse has decided to emerge, and ironically as a sort of 'let's take it back to the essence of rap', has begun to ferment with  "I'm In Church", it is a perfect time for her style of emceeing to move to the forefront. I'm compelled to say that this track offers a high quality beat and Mellow TheMuse hits us with a mesmerizing flow and prime time in your face lyrics.
OFFICIAL LINKS: INSTAGRAM – TWITTER – ITUNES – SPOTIFY
Please follow and like us: