Hailing from Pittsburgh, PA, Matt Westin gave up a promising career as an engineer to be a country musician and actor. He has since become a two-time International Music and Entertainment Association Male Country Artist of the Year, and also appeared in the October 10, 2018 issue of Billboard Magazine as an Emerging Artist.  Matt, whose variety of singles have reached radio stations and music charts worldwide, including the IndieWorld Country chart, the European Country Music Association chart, the Top 200 International Country Artists chart, as well as the iTunes Top40 Country chart. Matt Westin, whose debut album "Legacy" is dedicated to the memory of his late father, is set to release his upcoming EP on MTS Records.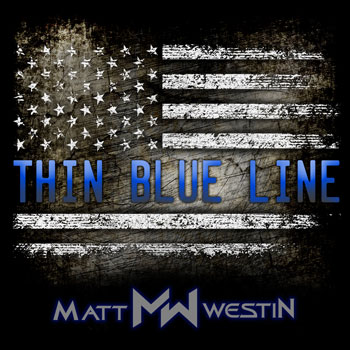 In the meantime, the singer-songwriter who is also set to star as Johnny Cash in an upcoming film production, starring Baywatch's Donna D'Errico (116 MacDougal.), has released the single, "Thin Blue Line", which is a tribute to police officers.
"It's a line that's drawn in brotherhood, for the ones who protect and serve. A salute to the fallen heroes for the honor they have earned. We're the flashing lights of justice who wear that badge with pride. Standing shoulder to shoulder, sharing the sacrifice. Oh we are, we are the Thin Blue Line," sings Matt Westin.
Released on the eve of the Derek Chauvin trial – the former Minneapolis officer charged with killing George Floyd in May 2020 – Matt Westin was expecting some blowback, considering the general climate in the country, but was surprised by the positive feedback he has received since the song's release. Courageously, Westin has stated that he's not concerned with how the song could pigeonhole him as an artist.
"I just make music that I like and music that I feel like I want to express. And then after it's out there. It belongs to the world. So, however they want to take it, they can take it. I'm gonna keep doing what I wanna do," explained Matt.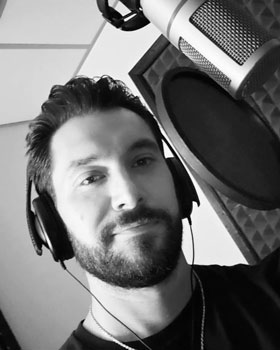 It may of course also be fair to say that "Thin Blue Line" was written in 2018, well before the George Floyd event. But this in no way compromises Matt Westin's honest empathy with the task of being a police officer, and the song lays his thoughts on the line openly.
Clearly Matt Westin knows what he's doing. His music has honesty, integrity, and inclusivity. Where the track excels is where Matt pushes himself and brings that edge of nuance into the song.
The way his deep and resonant voice thoughtfully executes the verses, and then soars into the chorus. Matt Westin is a special artist. What he has, right now, is exactly what Country music needs. A humble, unassuming, down to earth guy that can sing his lungs out, while speaking his truths.
The driving backbeat, soaring electric guitars and Matt Westin's all-embracing vocal delivery on "Thin Blue Line" results in an easily-pleasing potential radio-ready hit. It's a bold and classy piece of work from Matt, and will no doubt become a big fan favorite very quickly.
I think Matt Westin definitely brings something even more genuine than a lot of artists in his genre. The lyrics highlight his ability to fashion a descriptive narrative loaded with symbolism from the seemingly ordinary and every day. All in all, "Thin Blue Line" is another flawless effort from Matt Westin.
OFFICIAL LINKS: WEBSITE – FACEBOOK – SPOTIFY
Please follow and like us: