Law Jackson is a hip-hop recording artist, from Detroit. Jackson strives to represent the state of Michigan, and plans to make sure that the whole state gets recognition. Moreover, he aspires to make sure people recognize that real music exists, and he found a surefire way to achieve that with the release of his 13-track album, "Rise Above Madness". His clear love for rapping, and hip-hop music in general, is felt in his focused, outspoken writing, which is filled with brutally honest moments. The album introduces one of the most impressive emcees on the independent music block to the world and will make listeners deeply invested in his craft.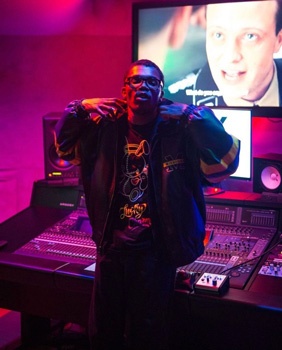 While the conscious narratives told within "Rise Above Madness" are definitely the focal point of the record, the musicianship that accompanies it matches and at times even exceeds it. Law Jackson's rapping is as tight as ever, finding precise pockets and balancing old-school rhyme schemes with palatable, contemporary flows that allow him to sound more compellingly potent over all-embracing production than some of his more blazoned counterparts.
Law Jackson seems often, to look back at the genre's roots and its essential core elements to elevate the deliveries that set him apart from the pack. A tapestry of thoughtfulness is ways present in his songs, regardless of the bellicosity with which they may be delivered. Jackson shows off his writing ability in the verses, utilizing wordplay to personify his depiction of the scenes or events he is describing. His rhymes are infectious, showing a grasp of the art form that almost nobody in the rap business today seems to bother with.
Kicking off with "Intro", Law Jackson sets the tone and mood for the album, and it's not in any way remissive. On the contrary, he comes out fighting right off the front foot, tackling the establishment and American society's ills, head on, and in no uncertain terms. "Let's Rise" is thematically, the progression of the previous track, and a serious call to action against injustices. By the time you hit the third track, "We Stand Tall" ft. Shonda Jay & Sleepy Nasaa, it becomes evident that Law Jackson has constructed a project that is a socially and politically driven tour de force.
Law Jackson paints a picture of the state of being black in America that hits straight and hard. The beats throb with intensity, the hooks are mellifluous and soulful, while the instrumentation makes use of resonating horns and other organic sounds. The album moves forward with "Stand Strong" ft. Geneva.Z, "Ready 4 War 2" ft. Quest Mcody and "Retaliation" ft. Felix The Don, Jake Diamondz. The advancement of the album starts to resemble a film, moving through its chapters, where Law Jackson and his features lyrically define the scenes.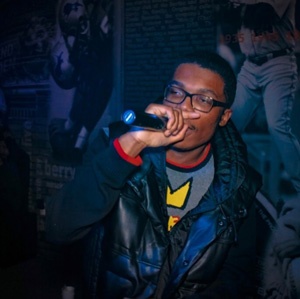 Fiercely political and lyrically on fire, Law Jackson is on red hot form throughout, firing shots like a high-powered artillery gunner as he moves through "Never Give Up", "How" and "Be Alright" ft. Diallo Ve & Jae Fuego. These tracks are packed with incendiary moments, bringing forth all the misconducts that we already have impressed in our memories from recent events. Law Jackson possesses a palpable sense of focus, which he uses constantly throughout the album.
The album continues to propel its momentum with standout tracks – "Save Us" ft. Tunka, "Aint No Sunshine" ft. Diallo Ve and "What They Want", among them. Law Jackson creates dense lyrical passages with his booming voice, and an array of bars that sound great on the surface but beg you to come back and keep unpacking them. He closes the album with the aptly titled "Racism (Treat Us Like Kings)".
Throughout "Rise Above Madness", Law Jackson recaptures the sound and attitude that made so many dedicated hip-hop fans fall in love with the genre in the first place. It is the type of gritty, nostalgic, yet contemporary underground rap that has something to say. Law Jackson is a highly capable communicator and an insightful individual.
OFFICIAL LINKS:
www.Facebook.com/lawjackson125
www.Twitter.com/lawjackson125
www.Instagram.com/lawjackson125
https://distrokid.com/hyperfollow/lawjackson/rise-above-madness-2
Please follow and like us: