Kunte Kente is an artist born in Gary, Indiana representing Syracuse NY and Connecticut. Like many of us, Kunte has experienced all of life's pain and struggles, as well as witnessed the deceiving treachery and fickleness infused into the music industry. Tired of trying to knock down all the closed doors, and fighting off a myriad of backstabbers, Kunte became fiercely independent. He worked two jobs to acquire the resources necessary to enhance his craft, and subsequently started his own record label, called Daviana Entertainment. Kunte states that he is willing to work with any artist that believes in the m.o.e status, without compromising integrity and honor or selling out just to get it.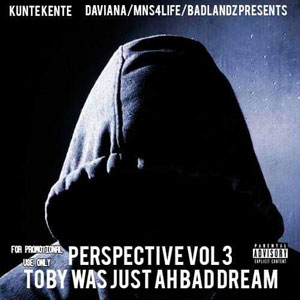 One of the jewels in Kunte Kente's catalog, is his 14 track mixtape "Black Dynamite", featuring, Belvy Castro, Whatsee Gunna Donext, Blaqwood Craz, Reesie Black, and Mc Jen D. The mixtape also contains clips from the movie of the same name, which was a parody of, and homage to, the Blaxploitation genre and its era. Starring a high-quality list of features, the on-point production palette allows Kunte Kente to explore the sunshine soul and funky feel-good style that fits his rap craft.
Right from the opening track, "Black Dynamite" glosses over a range of instrumentals from funk, soul, to R&B and authentic boombap flavors. The album plants the bar distractingly high, as Kunte Kente demonstrates his effortless creative bliss as well as his versatilities, as an accomplished rapper committed to resurfacing those classic sounds.
The sheer effort that went into this mixtape immediately shows with the sequencing of the first 4 tracks – "Whatsee Gunna – Black Dynamite-Intro", "Money's Revenge" ft. Jen D, "This Cookie-Skit" and "Loving you" ft. Reesie Black.
Kunte Kente blends the transition between tracks with tasteful skits which make the whole project flow cohesively and smoothly. He creates a lively and vibrant atmosphere that is also filled with melody and harmony. All of which makes this mixtape a spectacular listen.
No two songs are the same, as Kunte Kente extends his vocabulary and flow across a number of diverse beats, all injected with soul and groove. "OrigiKnow" ft. Blaqwood Craz flips the template, with hard raps and a hard-hitting synth dominated beat.
"Look Around" ft. Belvy Castro bangs even harder, as Kunte unfolds his snappy rhyme scheme, which Castro contrasts perfectly with her piercing voice. "Wize Man 2" opens with a stunning melodic soar and never slows down from there, as Kunte weaves in between the anthemic drive.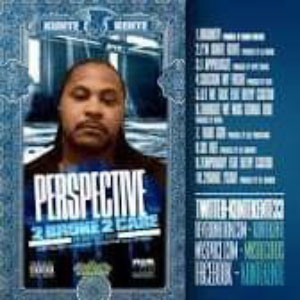 "Shadows" segues with a similar mellifluous atmosphere. The hook is a mesmerizing element which juxtaposes Kunte Kente's thoughtful rhymes brilliantly. The musical and vocal blends, make this an absolute highlight on the mixtape.
Kunte sounds super confident throughout this mixtape, but no song makes that more evident than this one. "Banger (listen)" sounds like it walked straight out of the golden era of hip-hop, with slapping drums, thundering horns, breathless rhymes, and an all-round explosive energy.
The slow, dark and ominous "How the Fuck Did You Make it" (Screwed) again flips the mixtape's template, and is followed by its variation, "How The Fuck Did You Make it" remix ft. Whatsee Gunna Donext (Screwed).
The mixtape closes with "No More Nightmares" ft. Belvy Castro, which is awash with jangling and fiery guitars, as well as a pack of insistent rhymes from Kunte Kente. Kunte's voice has a particular grit that fans will come to know and love, one that adds charisma to his vocal performances, and character to his artistic presentation.
In the era of mumble rappers and trap music, this mixtape is a refreshing reminder that hip-hop can be still be a whole lot of other things at the same time. "Black Dynamite" has a song for whatever mood you are in, with rhythms and beats that make it easy to play over and over again. The charisma and skill Kunte Kente exudes on these tracks is second to none. All talents aside though, the man simply makes great music.
OFFICIAL LINKS: BANDCAMP – REVEBNATION – SOUNDCLOUD
Please follow and like us: