As the title suggests, "Brick By Brick", is an album that Americana and Rock fueled performer, John Vento is building one track at a time. The next step in this rock n' roll odyssey, is entitled "New Mexico Way". A track centered on leaving your problems behind in search of a new beginning, and New Mexico, USA, is exactly where Vento is searching for that new beginning. Co-producing and working with Vento on this track is multi-instrumentalist David Granati who laid done the initial tracks, while Vento pulled drew on some lyric notes from collaborator Matt Wohlfarth. Judging from the sound of the track, and the statements made by the artists, the collaboration on "New Mexico Way" was a total success.
"David and I have created a ton of music together but we've never had something fall into place so quickly and organically. Everything David played just sounded and felt great, capturing the exact vibe that I wanted," stated John Vento. Confirming that declaration, we only have to listen to the chemistry of John Vento (Vocals), David Granati (Acoustic Guitar, Electric Guitars, Bass, Percussion), George Perilli (Drums) and Cherylann Hawk (Backing Vocals) on "New Mexico Way".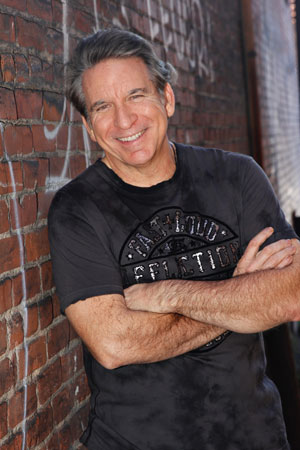 Swept up in a tide of clean strumming guitars – which transform into grit driven crunch when needed – thick resonating basslines, and tightly smacked drums, John Vento's sturdy but mellifluous voice launches the gambit: "Gotta' get back New Mexico Way. Nothing to do even less to say. Searching for a friend. So far away."
Sitting somewhere between Springsteen, Mellencamp and Ryan Adams, Vento dominates the atmosphere. There are few musicians that can hold their own in comparison to greats such as these, but humbly, in his own right John Vento is cementing himself as a solid craftsman, track after track, year after year. Whisky ages well over time, and so does Vento, the stories he has and the paths he has trodden can be heard with every note he sings, on all of his songs.
A true storyteller who continually contributes new insights to the Americana and rock n' roll zeitgeist, John Vento breezes through this track, totally locked into his comfort zone. David Granati's soundtrack likewise, follows suit, painting the perfect backdrop for Vento's vocal interpretation of the picturesque narrative: "Saddled up with my hopes and dreams. Blown away by some tumbleweeds. Hoping we can reconnect again someday."
It's also worth noting that apart from Granati's instrumentation, George Perilli's drumming shines brightly on this track. He never misses a beat, adding dynamic and thoughtful embellishments throughout.  Clearly though, John Vento is working in a realm on "New Mexico Way", in which he is perfectly suited. Hearing him strut and swagger through the track, offers all the evidence needed that he has the will and skill to convincingly tell a story like it should be done.
MORE ABOUT JOHN VENTO: In addition to his solo career, John Vento fronts The Nied's Hotel Band, voted Pittsburgh's Best Bar Band in 2016. Through his performances, he has raised more than a quarter of a million dollars for charity. John is a Communitas Award Winner for his work as co-founder of Band Together Pittsburgh. His leadership, generosity and work ethic are well known throughout the Pittsburgh music scene. John is a #1 international iTunes charting artist, a Billboard Magazine Emerging Artist and a 2019 International Music and Entertainment Association Award Winner. He has appeared on Fox, ABC, CBS, and NBC TV.
OFFICIAL LINKS: WEBSITE – FACEBOOK – TWITTER – YOUTUBE – SPOTIFY
Please follow and like us: