Kash Meer is another the rising voice in the new wave of rap and hip-hop music, straight out of Long Beach, California. Kash Meer has been immersed in the world of music since he was young, with a deep appreciation for the talents of artists like 50 Cent and Lil Wayne. His passion for music continued to grow as he spent time in Northern California and he became a true connoisseur of the genre. As the pandemic hit and changed the world, Kash Meer took the opportunity to explore his own creative abilities and decided to pursue a career in music.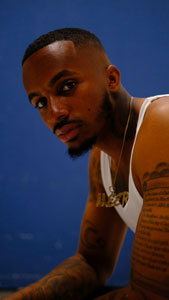 With two EPs and multiple singles under his belt, he is already making his mark on the industry and continues to make waves. He has fallen in love with the process of creating hits and has a passion for perfecting his craft.
Kash Meer is committed to being the best version of himself and constantly pushing the boundaries of what is possible. His new hit single "Fuck it" is a must-listen, available on all platforms. With his unmistakable flow and unmatched writing ability, this artist has everything it takes to make an impression in the music business.
Kash Meer is breaking out into the American music scene, experimenting with his sound through his affiliation with Play2Win Records. The charismatic and confident artist may be is the start of his creative journey but Kash Meer is showing that he can potentially take over the game in the next few years.
The rapper leverages his ability to create some of the catchiest rhymes with smooth, groovy beats that work perfectly to position him between the old-school-styled spitters, and the new wave musical talents out right now. Very often, artists submerge into the cultures that surround them, leaving much of the genre's roots behind until it's too late. Kash Meer allows them to collide and blend on "Fuck it".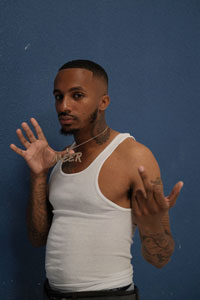 "Fuck it" unlocks Kash Meer's full skillset and brings his creativity and ingenuity to the fore. Accompanied by twisting synths and a thumping beat, the song gives us a glimpse into an exciting new voice in the game.
Unfolding a laidback but relentless flow, an enthralling, explicit storyline, and captivating production, at this point, it feels like it's only a matter of time before Kash Meer is unavoidable on your playlist. Undoubtedly, he sets the bar high in any room he walks into.
Unlike many of today's acts, Kash Meer doesn't conform to the industry's standard and quite frankly, it's what makes her music so special. "Fuck it" provides the perfect eye into what we can expect from Kash Meer upcoming releases.
Its clear that the more we hear from Kash Meer, the more he'll continue to impress new and longtime listeners alike. With Play2Win Records behind him, Kash Meer is poised to take the music game by storm. Get ready for the next big thing in rap and hip-hop. He is definitely an artist you will want to keep on your radar.
Connect with Kash Meer on INSTAGRAM
Please follow and like us: