JLuna is an interstellar traveler not from Earth. Creating sound waves in the form of Techno and Progressive house, JLuna uses a mask to provide a familiar face for humans. The release "Colonization 2" is based on the conquering of a second earth using humans and techno to manipulate any life-forms. The Young Bad Twinz and Joe Cozzo have also collaborated on this recording. The uninhibited creative freedom has proven itself a valuable ally on an album that presents itself as a statement piece for the genre. A battle-cry for rebellion in an industry that rewards the status quo, as JLuna matches his production with creative progressive thinking.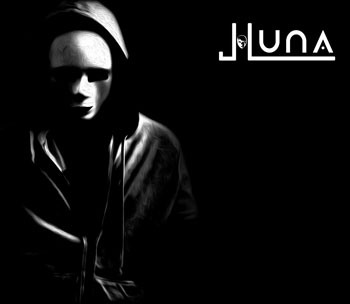 The man is an innovator as much as he is an overachiever. It's this perspective where you can really appreciate "Colonization 2" for the technical and composition marvel that it is. I'll state that every track on this album is either great or fantastic and keeps the listener in Techno heaven until the graceful fade out into the following tune.
Epic, swelling pads and chilling, stratospheric synths developing alongside the wide, perfectly layered melodies that encompass the traditional EDM formula, sound cleaner and crispier than ever.
No amount of distorted grimy, filth filled bassline or over, stimulated, off key, cheap thrills can match the elation of nodding your head along to "Violenta" or the flawless atmospheric build into the main hook of "Progressive Techno". It's not even just the elite, master class level of production expertise that JLuna brings to make every single note of every sound used, but it's the emotional connection that mixes with the music to create something truly extraordinary.
In the world of dance music, there are a few tracks that you hear and instantly know you've stumbled onto something special. As more and more dance music producers release albums each one may have a few truly outstanding tracks, but how many would you characterize as a masterpiece?
Well JLuna has collected two hands full worth of masterpiece-quality tracks, including "Unhuman" and "Outerstellar", and put them into "Colonization 2". JLuna draws you in to his clutches as the tracks methodically build with mystical and haunting notes before the eventual climaxes, as strings are added, crisp and clean kick drums bring power next to driving basses and risers.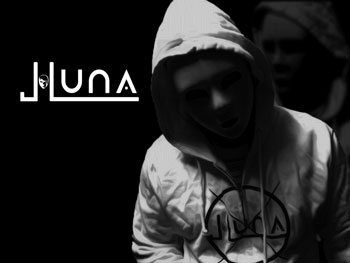 There's 12 tunes, and damn near all of them brilliant and with enough quality that you could literally pick any one of them out of a hat and drop them in a DJ set with a guarantee of the dance-floor going insane to JLuna's throbbing, melodic, familiar yet intensely original sound.
Production-wise, this is an album that stands out from its more EDM-centered competition and that is where its beauty and value comes shining through.  This is Big Room, Techno and Trance at its absolute best; pick nearly any cut from this collection and unleash it on a packed crowd and the audience should be all smiles.
Sonically, this album beats the pants off of nearly anything else out there right now and that can be attributed to the time and effort JLuna's has clearly spent mastering his production tools and his uncanny knack for creating very simple melodic riffs that ebb and flow, grow and regress and evolve throughout each tracks length and arrangement.
This album comes about as close to perfect as one could hope for. I hope for more great things to come out of JLuna's studio and mind and based on "Colonization 2", we certainly should not be disappointed.
OFFICIAL LINKS: WEBSITE – FACEBOOK – TWITTER – INSTAGRAM – STORE
Please follow and like us: