Susan Galbraith is a Seattle-based singer-songwriter, who combines rnb, pop, and retro-soul creating a delicious genre-bending blend of heartfelt and honest music. Susan has shared the stage with Colbie Caillat, Austin Jenckes, Vicci Martinez, and many more. The "Some Freedom" EP, Susan's sophomore recording, is a powerful, passionate, poetic piece of work, from a woman whose art, voice, and personality would seem to possess all of the aforementioned qualities as well.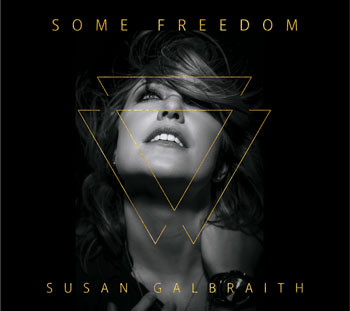 From the opening title track, Susan grabs you with her strong vocals, both in their performance and their lyrics. She effortlessly transitions from such passionately bluesy pieces as "Only The Good" and "No Money" to quieter, piano-centered pieces like "I Can't Breathe", giving us, through voice and lyric, a musical journey through the range of emotions that make up the ebb-and-flow of a woman's journey through romantic life.
Other notable pieces are "You Say", combining an intoxicating beat with all of Susan's heartfelt lyrical poeticism about false promises, and "A Better You", a breathtakingly beautiful song about the limits to which one can share one's essence, before moving on to finding somebody more worthwhile.
Susan Galbraith sings with maturity, her lyrics reveal depth, and her music demonstrates passion.  Female singer-songwriters are a dime a dozen today, but few of them do much more than set basic pop songs to acoustic guitar and piano. But Susan Galbraith forges ahead with a universal attitude and strong songs.
In a nutshell, she comes across as an excellent musician, with all the power you'd expect from such a singer.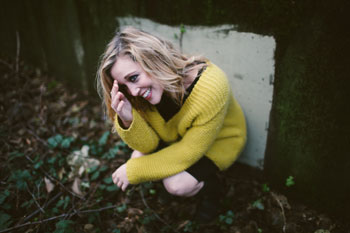 And every song is a winner, gut-wrenching and beautiful in its intensity. Susan's voice is strong and assured, but it also has that rare quality of expressing vast amounts of emotion. Without, I might add, sounding overwrought. Tones and moods swirl and shift ominously on the record.
The intravenous emotion of a song is always ornamented and tempered by lovely little vocal nuances. She has a way of drawing listeners in as she pushes them away, luring them, siren-like, into the maelstrom of her own reflection. In the tradition of the master songwriters and performers, Susan Galbraith offers her whole heart and soul on this EP.
"Some Freedom" can be listened to from various perspectives and angles – regardless of whether you are happy or sad, or in and out of love. Susan knows just how to mix poignant lyrics, haunting melodies, and enticing beats… just take a listen to "Only The Good" and you'll understand.
Apart from her current EP, Susan Galbraith will also be releasing a collaboration effort with rapper Redhead on the 11/24/16. The single called "Need You Here" is a breakaway from Susan's current sound, and tends towards a strong electronic urban edge, which is all the rage in mainstream music right now.
OFFICIAL LINKS: WEBSITE – FACEBOOK – REVERBNATION – INSTAGRAM – TWITTER
Please follow and like us: