Hennessy Jones is a songwriter, recording artist and member of the Hip Hop group "The H&T (Heroes & Terrorists)" based out of Pittsburgh, PA. While listening to "Concepts" ft. Elluna and Kirsin, by Hennessy Jones, you may find yourself go through all kinds of emotions.
You go from being zoned out in chill mode to a state of serious thought-provoking moments and reevaluation of existence, to a series of uncontrollable head-nodding and high adrenaline bursts…all within the same song.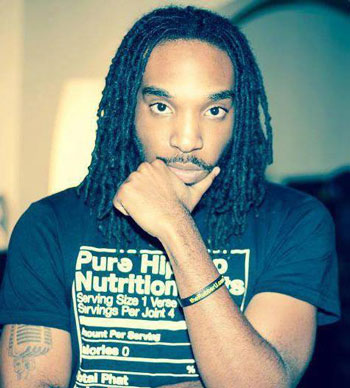 Hennessy Jones is able to deliver on all accounts with "Concepts" ably assisted by Elluna and Kirsin. His creativity level is at an all-time high, lyrically, sonically, and mentally. The song sounds like more than just a song, it's an experience is carefully crafted and arranged to bring the full potential out of its laidback and spacey vibe.
Hennessy's lyricism is brought to full potential throughout the track. His poetic writing style makes every word important. No word goes without purpose. He makes the type of music that is rarely heard, especially today in all genres of music, not just hip hop.
The controlled energy, lyrics, flow, delivery, and arrangement of the song are perfect. The production and engineering on "Concepts" is also top-notch material. It is so soulful and precise with the perfect use of light drum patterns, deep bass, and sweet synth sounds.
On "Concepts", Hennessy proves he is just as lyrical and musically progressive as his more famous peers. It is clear that he is in a pivotal place in his career, and trying to break away from the mold of the conventional rapper.
He is steadily building his own foundation one track at a time, waiting patiently for his turn to strike, from the dim-lit corner of his studio set-up straight out of Pittsburgh. While Hennessy Jones remains true to his versatile blueprint, he reinvents the classic hip-hop recipe, allowing his flow to speak louder than the rumbling bass rolling out of the sound system on "Concepts" ft. Elluna and Kirsin.
OFFICIAL LINKS: TWITTER – FACEBOOK – INSTAGAM – YOUTUBE – SNAPCHAT
Please follow and like us: