Foxx, the Yonkers New York native, now residing in Moncton, New Brunswick Canada previously known as Michael J. Foxx, has been a fixture in the music industry for over a decade. With a background in audio engineering from NYU, Foxx has crafted his skills as an artist and songwriter, producing several albums, mixtapes, collaborations, and features that range across various genres but remain rooted in hip-hop. After opening and touring with industry heavyweights such as Wiz Khalifa, Cali Swag District, and Lloyd Banks, Foxx has earned his time in the limelight.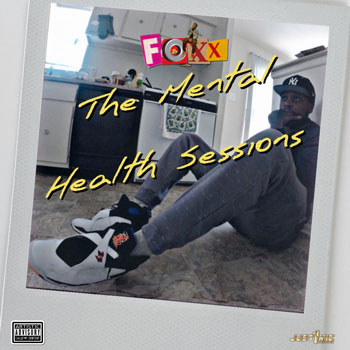 In 2019, he founded his indie label, Just One Mic Recordings Inc., based in Moncton, New Brunswick. Now, with the release of his latest project, 'The Mental Health Sessions,' Foxx delivers a deeply personal and emotive album that explores the often-stigmatized subject of mental health awareness.
The album boasts 11 heartfelt tracks, featuring two guest appearances from Canadian singers Sydney Sexton and Sheena Bailie. 'The Mental Health Sessions' tackles issues of anxiety, self-discovery, affliction, and hope with raw vulnerability and emotional honesty. Foxx's lyricism captures the complexities of mental health, allowing the listener to fully immerse themselves in his world.
As Foxx himself says, "If you connect with any of these songs and shed a tear, let it be a tear of you and I connecting." 'The Mental Health Sessions' is a timely reminder that music has the power to heal and bring us together, and Foxx's artistry cements him as a continuing force to be reckoned with in the industry.
The project comprises of 11 poignant tracks, including two features from Canadian singers Sydney Sexton and Sheena Bailie. The track list includes 'Anxiety', 'Beautiful Spirit' featuring Sheena Bailie and Sydney Sexton, 'Different Placements', 'Drowning', 'Heavy On The Heart', 'Give Me Space', 'I Can't Tell You', 'Show Me A Sign', 'Voice For The Voiceless' featuring Sydney Sexton, 'Leave You', and 'High Hopes'.
In anticipation of the album's official release, we caught up with some of the tracks. 'Beautiful Spirit' featuring Sheena Bailie and Sydney Sexton, rides in on cleanly picked guitars before transitioning to a slamming beat. Foxx quickly sets the mood with his resonant vocal tone and confident flow. Bailie and Sexton unleash mellifluous and soulful hooks, adding an extra dimension to an already captivating track.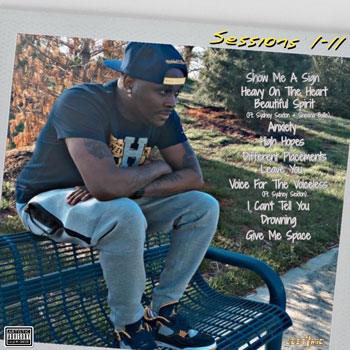 'Show Me Sign' is built on a steady piano driven backdrop, as Foxx effortlessly flips between his rapping and crooning modes. This is a mid-tempo earworm designed to dominate mainstream charts. It captures the essence of Foxx's versatility. While the track will stamp Foxx as a rising star with a knack for making hit-sounding records, it's the depth of his lyrical finesse that will impress serious listeners even more.
"High Hopes" bring the high-paced intensity back into the album, with a crushing beat. The track provides great replay value and keeps listeners on their toes from the opening bar as Foxx poses the questions that there's got to be more to life than the nine to five, or just trying to survive. "I give it all I've got. I've got high hopes. Ain't no doubt in my mind we gonna make it," sings Foxx. This is another uplifting anthem for our times.
Album of the year debates are always an entertaining conversation and the best part about them may be the predictions made in anticipation of a hot release. One dark horse in the race for best album of the year is definitely 'The Mental Health Sessions'. Foxx is an astute songwriter, a focused performer, and a hyperconscious artist. This record sets out to prove that his head and his heart are placed firmly in the right places.
OFFICIAL LINKS:
https://www.markoshi.com/foxxmusic
https://www.facebook.com/michaeljfoxx914
https://www.instagram.com/Iamtherealfoxx
https://distrokid.com/hyperfollow/michaeljfoxx/the-mental-health-sessions
Please follow and like us: