Corey Miles Brown aka Duke is an independent artist and producer from Washington DC who has accumulated over 1000 plus features in magazine and radio media. Duke's music has been played on international Radio stations in the United Kingdom, Australia, Canada, Nigeria, South Africa and Czech Republic. Duke also uses the different social media websites to promote his music, knowing that to be a tip-top producer he has to make all his promotions excellent.
Duke is currently promoting his his debut mixtape entitled "Trap Alive", which available on Datpiff. This is a trendsetting street mixtape, where Duke creates a work that allows him to not only keep his own essence but also adapt to contemporary sounds. With the release of his solo debut, Duke immediately establishes himself in the hip-hop game. This mixtape is nearly flawless with every song punching the listener in the throat (in a good way of course). The beats are all stellar and Duke brings his absolute A game with every verse, hook, and bridge. This is a relatively short mixtape, by today's standards, but that just means that there is no filler.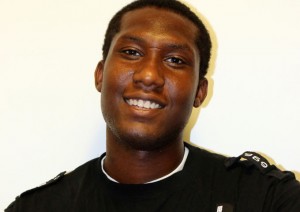 Even Duke's few forays into the radio friendly side of town on some of the tracks are lyrically good enough that you can just ignore your skip button and let the whole album ride. In general the mixtape is well written and more importantly well thought out. There are some very unconventional songs on this album but I think that's what surprised me more. He did something different. And I'm thinking of tracks like "Straight There", "Wire Tap" and "Birth Right" and "Powder".
Duke is really flexing his skills on this mixtape. His writing comes across as very personal and honest to the listener. However the strongest aspect of "Trap Alive" is its ability to breach a wide variety of topics and contain a diverse group of songs. Its music you can vibe to, have in the background, cruise to, and workout to. There are plenty of tracks that stand out on this 13 track mixtape, and "Cash", "I Am Hot", "Oven Baking Money", Giving or Receiving" and "11-26-64" are definitely among them. The beats, the lyrics, the stories, the emotion…it's all perfectly executed and wrapped into this super debut package. You can hear all of Duke's musical influences all throughout this mixtape, yet he manages to keep it signature to his own brand.
I like the fact that the project isn't flooded with unnecessary guest appearances – a common thing for new artists to do – as if it were a collaboration album. The "Trap Alive" project is simply meant to showcase Duke's natural talent. And that is exactly what it does. The mixtape is raw, honest and gritty and I'm sure you'll love it too.
OFFICIAL LINKS: REVERBNATION –SOUNDCLOUD – FACEBOOK – TWITTER
Please follow and like us: