Devonte' Lott better known by his stage name DeLott is an American rapper from Little Rock, Arkansas.  DeLott is signed to the independent label Lahiyecia Records based out of Harrisburg, North Carolina.  During his high school years, writing poetry was therapy for the adolescent struggles DeLott encountered trying to find himself and his voice.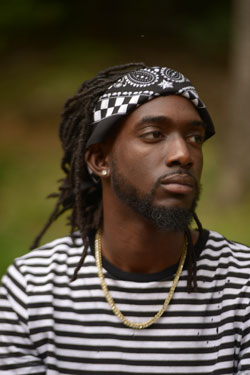 After encouragement from his friends and listening to the late rapper Lil' Snupe, DeLott decided to share his vision and started his young rap career.
In 2015 and 2016, DeLott released several songs, two mixtapes, and collaborated with other Little Rock musical artists. Now he is ready to share with the world his first full-length album "The Outcasted Paradox (T.O.P.)", released via Lahiyecia Records.  DeLott has a lock on a charismatic rapping style.
He seems aspirational in an artistic chasing sense. His instantly legendary verses show an artist with an extreme confidence that is onto something. On the album he shows that he is not easily overshadowed by any other underground artists, not in presence and especially not in technique.
He kicks the album off with "T.O.P. Wave", where he sounds like a sprinter running each leg of a relay. It is a wake-up call for anyone who slept on earlier his earlier releases. DeLott then hits the turbo on "Hol on Lil'Lott" and "90's Mentality" where his lines read pretty well, but its DeLott's explosive delivery that makes the songs so thrilling.
He has to be explosive, considering that some of the beats are minimal and understated, leaving him plenty of room to ignite the verbal flame. The question stands: Is DeLott saying anything? Listen closely to "Control" and "Death All Around Me" for instant deepness, but rest assured, the rest of "The Outcasted Paradox (T.O.P.)" has plenty of depth too.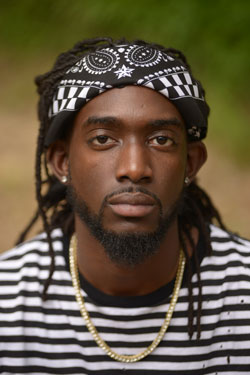 His smooth rapping aside, the album's excellent, cohesive production is a reminder that there's something to be said for beat selection. Though only 12 tracks in length, this album is expansive, sometimes dark, but mostly boasts a varied color palette as it acknowledges modern production trends without depending too heavily on them.
The fittingly thunderous rhyme scheme on, "Naydais" seems to rip a hole in the horizon, while "Too Far" has traces of lush soul brought to the table by Gena Campbell. And "Blessings" has a distinct autobiographical atmosphere and drive.
DeLott has delivered a complete album that will attract new fans and impress old ones. He shows his lyrical capabilities while maintaining that entertainment factor that holds lesser artists down. It's really interesting to hear the way he conveys his messages. Deep meanings with metaphors that really make you pause and contemplate what was just spoken.
The hip-hop scenes throughout the Southeast have generated at least one popular star, Arkansas, for its part, is still lacking that one breakout. Guess who's making a play for the vacant spot?
OFFICIAL LINKS: WEBSITE – TWITTER – INSTAGRAM – SOUNDCLOUD – ITUNES – SPOTIFY – TIDAL – YOUTUBE
Please follow and like us: