I recently heard about an artist called D-Witt from Rockford, IL.  Illinois is the home of some prestigious sons who have left unforgettable marks on hip-hop's history. I'm expecting an unfiltered rebel who is unafraid to bare his soul and burn down buildings. A fearless heart is a quality that makes fearless art, and I hope that's exactly what D-Witt has arrived to present us.  So I press play on the first track called "Enemy". The sound is open and strong-willed. There's no doubting that D-Witt has something to say. The amount of care that goes into his lyricism stamps his skill set. He sounds very comfortable on a beat like this – percussion, keys and a rumbling bassline – minimal with no restriction boxing his flow in.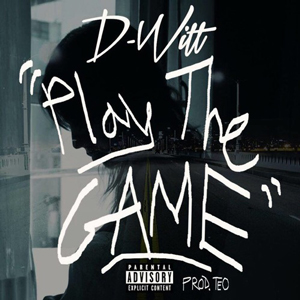 D-Witt has that passion, tenacity and slight arrogance that his every word is pure and should not be debated. "Bandz On Me" (ft. WBC & RudeBoi Hendo) is a full-on melodic anthem that bangs from start to finish.
The song has a consistent tone and flow throughout, which is wrapped in a lush atmospheric club-styled soundscape. This is a crucial element of what makes gives this track its feel. This song provides some of those explicit anecdotes that make you smile and mull around in your brain for days after you put it down.
"Escaping Me" presents a gorgeous production. You can hear all the colors in D-Witt's palette. Filled with personal rhymes, the rapper is in his bag, deep. You can hear it in the delivery, razor sharp and emotional. The beat switch is like a stop-and-go heartbeat, while flow keeps up with the changing pace.
I love the airy melodic hook. You can hear D-Witt right in the pocket, keeping the momentum going. Between the sweet and sultry female vocals, you can hear how D-Witt has mastered the art of making each personal line strike a personal chord. You feel the weight of each line.
"Play The Game" is even more soulful, determined and focused. The vocal hook is superbly sung, and D-Witt's dramatic storytelling is affecting. This is music that makes you excited to hit rewind. By far some of the best lyrics to be found on this set list, and one of the best songs in the bunch.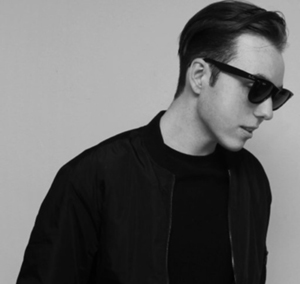 I say one of the best, because the best is still to come, in the form of "Blue Water" which delivers yet another killer vocal hook, by a stunning female feature. Unless your heart has been surgically removed, this is music you'll feel.
Full of chilling imagery "Blue Water" is the sound of a man falling apart. D-Witt's delivery is heartfelt and vulnerable, as he conveys thoughts that weigh upon his soul. It gives the purest illustration of his deepest sentiments. Production is superb, a mix of dark soul and edgy electro melancholy.
D-Witt shows his strength as a storyteller, and some of the best moments are the ones that leave you wanting to know what happens next. He'll be praised for the punchlines and quotables but when D-Witt flexes the pen of a budding cinematic storyteller, he receives my highest praise.
This set of songs fulfills the expectations I harbored at the beginning of my listen experience. D-Witt had a lot to say and he said it with vigor, passion and unfiltered rawness. The standout tracks in my book – "Play The Game" and "Blue Water" – put a spotlight on a potential star working at his craft and just waiting to shine.
The official D-Witt website www.D-Witt.com is currently under construction. For bookings or features contact: dwittbooking@gmail.com
OFFICIAL LINKS: INSTAGRAM – TWITTER – FACEBOOK – SOUNDCLOUD – YOUTUBE
Please follow and like us: