Nathan Goldenberg aka Natey G was born and raised in Connecticut, USA. Natey pursued music at an early age, releasing his first official EP under PREPSZN Entertainment, LLC at the age of 18. Currently a freshman at UCONN, Natey G continues to pursue music and performing. He has built a strong fanbase, and his song 'April Showers' has garnered over 180K plays on Soundcloud.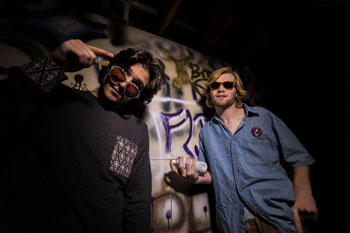 Natey G has recently dropped the single "Cha". Avoiding limelight and excess notoriety, he has surpassed expectations matching what seems like charming personality with a progressive release. His biting sense of humor could be taken as either a defense mechanism or perhaps his wit intends to disarm the hesitations of those who could otherwise overlook his sophisticated emceeing.
Steadily building a brand around crafting art for art's sake, with "Cha", Natey G throws Hip Hop yet another unorthodox curve-ball.
A song like "Cha" motivates the soul and the body with its vibrantly warm and colorful production and uplifting lyrics and reminds all how Natey G excels when touching on profundity. In most modern day rap, lyrics often take a backseat while production rides shotgun. Here they ride side by side, as Natey G builds a slick narrative around an enticing and sensual bass thick beat.
He clearly has fun doing what he's doing and is also mastering the role he's developed for himself. Refusing to tap-dance for the industry Natey G is finding his own niche.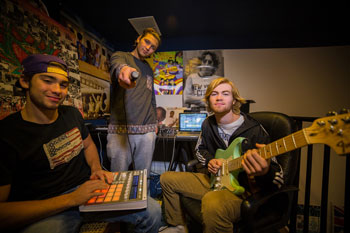 Usually Natey G shows that he and producers Lil Pom, PREPSZN and Boo Radley have an undeniable chemistry that couldn't be predicted on paper when it comes to the music they make. Here on "Cha", with a beat produced by Atolla, he proves that the formula works even when you change the components.
The instrumentation is smooth, pulsating and surprisingly minimalist; giving Natey G the platform to spill his soul out. And that's all he needs to make an impact.
In a climate that's indifferent if not completely averse towards innovation and forward thinking, Natey G is poised, unassuming and focused on leaving an indelible mark.
His observation, sense of humor and positivity is refreshing and imbues the song with a spark that engages the listener. Natey G is aspirational without sounding forced and wise without being preachy.
OFFICIAL LINKS: WEBSITE – SPOTIFY – SOUNDCLOUD
Please follow and like us: