Now recording his 3rd solo release, "Not You & Me" is the first single from the upcoming 2020 album by Bruce Engler. If you're looking for good music, then look no further. This track has all the things you want to hear that you don't get much nowadays in the pop-rock market. Melody, harmony, conscious lyrics, and captivating vocals. Engler also stretches his chunky and atmospheric guitar textures and branches out into snippets of adventurous lead playing. Used to so much shallow infantile-styled recordings of late, I was unprepared for the extremely personal and moving adult orientated material contained within this recording. The musicianship is top-notch, and the production is very polished, while never overproduced. Mellow, reflective and impactful, "Not You & Me" will make an instant impression on thoughtful music listeners.
The jangling guitar and classic drums really draws your attention in at the start of the song. Bruce Engler's vocals on the track is simply amazing, with so much understated emotion trying to put out the message of the lyrics on the verse and chorus. His voice really connects with the music as it sounds serious but also emotional at the same time.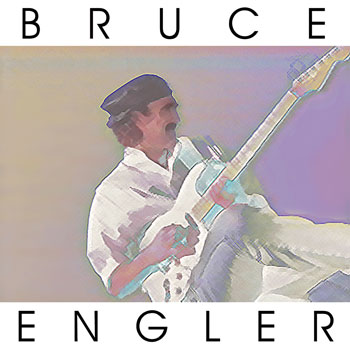 Taking inspiration from Greta Thunberg, Engler tackles the serious environmental issue with his own personal worldview. This is such an epic song and it still keeps the momentum of my media player going non-stop after a week now. Engler's emotion and passion he puts on the song is very truthful and very direct and it really stands to show you how excellent he is all throughout.
 "Not You & Me" instantly sounds like a contemporary adult rock orientated radio station staple with that beat that reminds you of the midnight drive that happens in the middle of nowhere where you just turn on music you can seriously ponder over.  Bruce Engler provides the soundtrack to that moment.
Works by seasoned and musically proficient artists like Engler are really worthy of one's appreciation. It should not take a repeated spin before one can hear the beauty in such musical offerings. When I hear a song of this caliber and compare it to the history of the genre, and what's been going on in recent years, "Not You & Me" marks a particular high maturity and significance on my list.
Bruce Engler's vocals are captivating all the way through and the songwriting writing is just brilliant. Of course Engler is a top-notch guitarist as well, which just adds to the equation of excellence shown on this track.
More About Bruce Engler: A blues based singer-songwriter with music influences ranging from Eric Clapton to Jackson Browne. Bruce has appeared onstage at New York City, Los Angeles & San Diego venues for over three decades, including performances with members of Paul McCartney's Wings, The Ian Hunter Rant Band & Tower of Power, to name a few. His music & guitar work have been heard on national TV shows, commercials and album releases including DownTown Mystic.
OFFICIAL LINKS: WEBSITE – FACEBOOK – SPOTIFY – YOUTUBE
Please follow and like us: