Holiday songs often evoke feelings of nostalgia and memories of past celebrations, which can be enjoyable to listen to at any time of year. Additionally, many holiday songs have universal themes of love, family, and togetherness that are relevant year-round. The catchy melodies and rhythms of holiday songs can also make them enjoyable to listen to regardless of the time of year. They are even more relatable when they are aimed at someone special. That's what BobbyGRecords has done with the track "Happy Holidays". The song is as blend of Pop and R&B flavors, which lean on a trap inspired beat.
In fact, depending on which side of the globe you're living on, the lyrics on "Happy Holidays" may just apply to you. "Its getting really cold outside. You and me together keeping warm at night. Days are getting short and the nights so long. But I'm not complaining, I've got you by my side. Yeah, snow's falling, everything's all right. Holiday spirit everywhere in sight. You and me together equals love at night. Come to me closer, baby you're all mine," sings BobbyGRecords.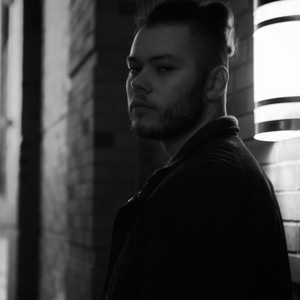 Regardless of where you on the world map, you'll only need to drop out a couple of words on "Happy Holidays", because the rest of the lyrics are totally valid all year around. Especially if you're passionately linked to, or attracted to, someone else.  BobbyGRecords keeps things simple and clean, as his mellifluous tones unpack his sentiments and emotions in a linear and loving fashion. The lyrics speak about love, desire and passion, which is very different from the usual misogynistic narratives we're currently used to in pop music.
Shimmering guitars, deep basslines and skittering percussion, which form a smooth and soulful foundation for the ear-warming melody, drive the beat with gentle insistence. With his ear for tuneful music, as well as his journey into both English and Russian language territory, BobbyGRecords. wants "Happy Holidays" to shine a light on this versatility, and challenge how listeners perceive him.
"Happy Holidays" is worth a listen as it is sonically compelling and relatable to both music observers and the most romantic of lovers. The track is truly beautiful in its simplicity, the arrangement somehow both gloriously languid and smooth. This song succeeds everywhere its competitors fall short, adapting a clean theme and a more measured delivery with much greater success. BobbyGRecords does not stray too far from some of mainstream's more alluring works.
The difference is that BobbyGRecords gives inscrutable attention to detail, while managing to avoid the overwhelming pretentiousness of the major label records. As such, "Happy Holidays" comes across as uncluttered and easy on the ear.  Of course, the flashes of transcendence are carefully considered and engineered, but BobbyGRecords' ability to construct them to inspire a sense of spontaneity is one of his most powerful gifts. "Happy Holidays" is given a chance to breathe and arrive at its full potential. It feels neat and tidy, with not one wasted note.
You  can connect with BobbyGRecords on Spotify, Instagram, TikTok, YouTube, and SoundCloud.
Please follow and like us: