Raised in East London, producer Akoben's musical journey is a unique blend of influences from Ghanaian Highlife, R&B, hip-hop, deep house, and more. His voyage in the music industry began in 2020 when he teamed up with what seemed like the perfect artist match, to release his first single, "Akwaaba". Since then, Akoben has continued to evolve and develop his sound, collaborating with international artists to spread the love for Afrobeats music.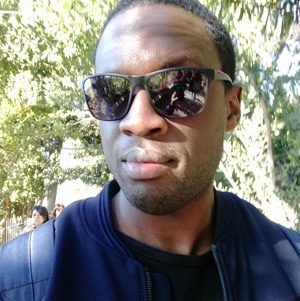 His hit singles "All Night Long" and "Be Happy" have propelled his music career forward, garnering attention and praise from critics and music fans around the world. Akoben's passion for music stems from his belief in creating collaborative pieces, and infusing Afrobeats with other musical genres to bring new vibes and sounds to the music scene.
Currently, Akoben is making waves with his single, 'Habibi' (ft. Sara Hjouheri). The track rides on persuasive percussion, shimmering keys and an intoxicating beat, which forms the perfect foundation for Sara Hjouheri's breathy and seductive vocal tones.
Akoben finds the perfect balance between a swaying rhythm, a smooth, easy-on-the-ear soundscape, and a sweetly alluring melody. The arrangement is flexible, ever moving – a record that could only come from a producer with both technical skills and passion for his craft.
Akoben's ability to create tracks that function as soul soothing and uplifting remedies is on full display on 'Habibi' (ft. Sara Hjouheri). It makes sense that Akoben is so good at it, as he thrives on building soundscapes that promote positive infectious vibes.
Creating a track like this requires the placing of sonic details that entice you to listen and a knack for an advanced rhythms, which comes naturally to Akoben. He has always demonstrated a vision that allows him to work with complex compositional structures, without losing the feeling of his songs.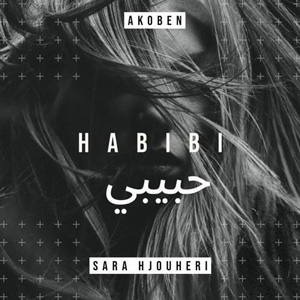 The lyrics in 'Habibi' (ft. Sara Hjouheri) are a passionate declaration of love and a call to action. The singer invites her beloved to join her and experience the depth of their feelings, asking if they can feel the flames of their passion.
The repetition of the question "can you spell my name" emphasizes the personal nature of the connection and the desire to have it recognized and remembered. The lines "Time is on your side" and "Something in the air told me about you, dear" suggest a sense of fate and destiny, adding to the romance of the song.
Overall, the lyrics are a charming and heartfelt expression of love that listeners can easily relate to. Moreover, they fit in beautifully with Sara Hjouheri's poignant vocal cords and Akoben's thoughtful touches in the studio room.
'Habibi' (ft. Sara Hjouheri) capitalizes on the promise of Akoben's previous releases, and shows his continual evolution as a music producer with tracks that keep becoming more refined, focused and attuned to the global market.  Akoben's sense of purpose is powerfully displayed in his compositions, and especially in this track. The independent producer is set on maximizing his potential, and his fan reach, with each and every release.
OFFICIAL LINKS: https://linktr.ee/akoben
Please follow and like us: