Aaron Jay Hebert is a singer and songwriter from south Louisiana. Music has always been important to him, and he was inspired to pursue a career in music after watching his father play on stage at a small Baptist church in Kaplan, Louisiana as a child. Growing up in a working class family, he spent a lot of time listening to his boyhood heroes on his parent's front porch. He joined a choir in high school and was recognized for his singing, leading to solo performances. Aaron met many musicians and became lifelong friends through joining a band in high school where they played traditional Cajun French music.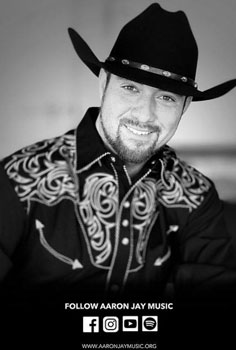 Aaron enjoyed playing a wide range of music genres and worked as a sideman and solo act for pubs and restaurants, which helped him develop his skills and led him to record in a professional studio. Aaron turned to songwriting as a career and quickly became a certified songwriter with BMI, and the owner of his own publishing company.
Aaron Jay Hebert debut single, "Got My Boots On", showcased his talents as he wrote, sang, and played harmonica on the song. He followed it up with the release of "If I Could Go Back", a poignant ballad written by Nashville, Tennessee songwriter Billy Yates who had written songs for many famous musicians such as Charley Pride and George Jones. The song became a hit on the Nu Louisiana Country Radio Charts. The song, "Don't' Dance With The Devil" certifies that Aaron Jay Hebert just keeps getting better.
"Don't' Dance With The Devil" is packed with stellar songwriting, emotive singing, solid storytelling and legit classic country sensibilities to match. The single is a stunning showcase of a story-driven performance set against a traditionalist sonic landscape.
A troubadour in the truest sense of the word, Aaron Jay Hebert sends his messages out, loud and clear, bringing a big, bold voice and a deeply honest demeanor. Few artist possess the unpretentious talent and passionate receptivity, Aaron so humbly puts on display.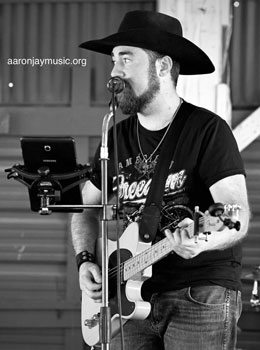 "Daddy lived by his bible. He worked hard every day. Taught me how to be a man. How to cuss and how to pray. Told me there's two roads in life that you can take. One's walking with Jesus. The other brings heartbreak," sings Aaron as he unfolds the thoughtful narrative.
The singer-songwriter has a rich, emotive voice and an impacting sound that never overwhelms. A quick run through Aaron Jay Hebert's playlist makes it plain to see that he has a difficult time releasing any bad music, plain and simple.
"Don't' Dance With The Devil" develops an interesting portrait of the artist. It highlights his ability to masterfully dissect a storyline and align it perfectly with the music. Aaron Jay Hebert is a compelling singer-songwriter who does what he does incredibly well.
The music, engineering and production also deserve a special mention. It is an engaging mix of traditional instrumentation, which plays to the best strengths of Aaron's self-assured skillset. Overall, "Don't' Dance With The Devil" is the work of a musical artist who knows who he is, and it's a musical artist who is at the top of his creative and performance games.
OFFICIAL LINKS: WEBSITE – FACEBOOK
Please follow and like us: