Rudi Simon Hoppe (aka Rudi Simon) grew up in a small mining town in Botswana, studied in Cape Town and moved to the UK in 2004. Music production is one of a number of parallel careers.
Music career: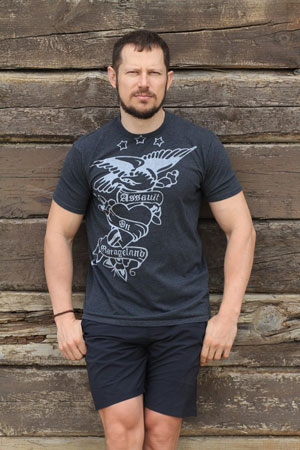 Rudi started producing computer-based music and writing songs as a teenager, but gave up the hobby in favour of a 'real job', while continuing to DJ (claim to fame: has played at Fabric and Heaven). The niggling dream of making music didn't go away, and after listening to a vocal house track (with full brass section and backing singers) playing in his head for years he finally began studying sound production, evenings and weekends, gradually piecing together the full track in 2014. "Honest About It", a jazzy, downtempo vocal house track featured US vocalist Porter Shields and Jack Painter on trumpet (who subsequently rose to fame as Captain Ska with the Theresa May protest song 'Lair Liar').
The release made it onto radio in the UK and was followed up by the more ambitious "Slipping Away", a duet featuring Vince Freeman (The Voice season 1) and Nika Syva executed in three styles: house, pop and acoustic. The experience gained led to the more intricate and grown-up production quality on "Zero Gravity" (March 2017 (co-written with Mute Records' Polly Scattergood)), another collaboration with vocalist Nika Syva which has gained traction by racking up several thousand plays on both Spotify and SoundCloud.
Rudi makes his own music videos, with the videos for "Just" (a remix of an acoustic pop track) and "Zero Gravity" reaching thousands of plays on YouTube. Rudi has expanded on his production skills by learning to play guitar in 2016 and starting to record acoustic songs.
Influences:
Rudi is influenced and inspired by progressive house producers such as the Anjunadeep producers (Yotto, Lane8 and Luttrel), Canadian Nigel Good (who did a webcast review of Rudi's remix of Just by Henry Ate and liked it!), commercial dance producers (Calvin Harris and Disciples), as well as more old school progressive house producers like Sasha and John Digweed. From a pop songwriting perspective, the list is more commercially focused: Adele, Ed Sheeran and Max Martin.
OFFICIAL LINKS: SPOTIFY – SOUNDCLOUD – FACEBOOK – TWITTER
Please follow and like us: