Released on 22nd July 2022, NXTHXN's latest single 'Close To You' transcends with warm and immersive sound-design, lighting up its infectious melodies and soulful vocals in an instantly catchy manner. Setting the vibe with uplifting Afrobeat & Soca rhythms and flavours, this release celebrates romance, intimacy, and oneness, with a bright and engaging aura – making it the perfect soundtrack for the summer.
Offering a creative shift in style, the UK's own NXTHAN (pronounced 'Nathan') is previously known for his RnB and Soul singles – hits like 'The One' and 'You Lied' have amassed tens of thousands of streams for their smooth production and sultry, faultless vocals.
Still riding high on that meandering vocal strength and song-writing purity, 'Close To You' injects a welcomed twist of culture and an addictively colourful bounce, showcasing versatility whilst keeping things honest and true to the artist's own heartfelt integrity.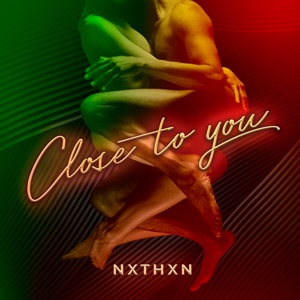 Paying homage to his Caribbean background, 'Close To You' honours an eclectic upbringing – surrounded by the sounds of Reggae, RnB, Soul and Pop. His culturally vibrant household gifted a broad range of influences and inspired him to start performing at just nine years of age.
Music has been a lifeblood. From his role as music director for a large East London church, to forming a high-octane choir and band of 30+ members, travelling the UK and Europe to play shows, this natural performer brings an edge of creative freedom to the modern music scene.
A family man at heart, the father of two followed a brief hiatus with a mighty return to the London live scene. He joined renowned vocal group The Soul Sirens and has since performed on platforms like BBC 1xtra Live Lounge and Later with Jools Holland.
Along with many other collaborations NXTHXN has provided backing vocals for the likes of Ghetts, Not3s and RayBLK as well as Grace Jones and also WizKid at the London O2 Arena.
Inspired by artists such as KES, Usher, Machel Montano and Musiq Soulchild, NXTHXN's fluid vocals guide listeners through the soulful depths of his writing in a beautifully captivating way. 'Close To You' continues to highlight these qualities, whilst elevating energy and optimism with authentic Soca flavours and the simple positivity of the set-up. Available on all digital streaming platforms on 22nd July 2022.
Follow NXTHXN on Instagram, Facebook, Twitter, SoundCloud, YouTube, Spotify & his Website.
Please follow and like us: