Indie labels and alternative artists have long struggled against the commercial and corporate music world, but extensive streaming platforms like Spotify, YouTube and Soundcloud seemed to have set a new precedent in terms of extensive exposure. Affordable home equipment might have made it possible to create music from the comfort of the average bedroom, and social media has given artists a new way to promote their own creations, but these elements have limitations if you're a newbie on your own.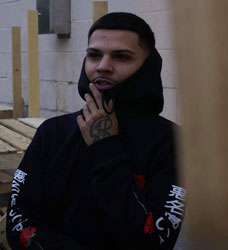 Some collective associations like Paper Chaser Association, are full of like-minded people with passion and maybe industry experience, who can help give the do-it-yourself musician a dose of confidence and a generous forward shove.
Moreover indie labels have a strong reputation for having their fingers on the pulse of upcoming music trends and for giving chances to unknown artists who eventually become international sensations.
Paper Chaser Association is producing new generation rap for your ears. Their claim to fame is that their service to the fans is to keep making fire songs for their enjoyment. They say that they are a safe haven for music lovers.
"We started Paper Chaser Association in 2019, because of an upcoming artist DvffleBvg Ruggv. His passion for writing and recording his own lyrics has inspired my passion to support him and other artists in the rap industry," says Deborah Hyppolite CEO and manager of the company. "We believe in everything we do and we support our fans and the community. Paper Chaser Association wants the world to know about these amazingly talented new generation rappers."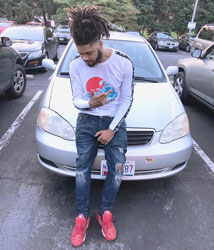 What is the full name of your company?
DEBORAH HYPPOLITE: Paper Chaser Association LLC
What is your position in the company?
DEBORAH HYPPOLITE: CEO and manager
When was the label founded?
DEBORAH HYPPOLITE: March 2, 2019
What made you start the company?
DEBORAH HYPPOLITE: DvffleBvg Ruggv was the reason I started the label (her son)
What are your goals for 2020?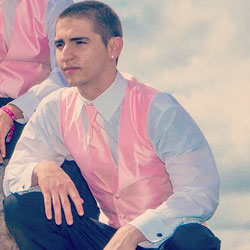 DEBORAH HYPPOLITE: My goals for 2020 is to produce enough media and music to get on big tours with my artists.
What are your artist names?
DEBORAH HYPPOLITE: DvffleBvg Ruggv, Indo Glixk, Ak's Casket
What if any immediate projects are you working on or recently released?
DEBORAH HYPPOLITE: DvffleBvg Ruggv released a single 8/9/19 with a video PAID. He also released a mixtape 'Facing Death' on 10/31/2019 on Spinrilla and my mixtape, and now is working on an EP. Indo Glixk and Ak's Casket are working on mixtapes. I want to focus on media, and releasing enough music to where EKPs can be created for big shows.
Connect with Paper Chaser Association:
Website: https://paperchaserassociation.yolasite.com/
Instagram: https://www.instagram.com/tharealpca/
Twitter: https://twitter.com/ThaRealPCA
Soundcloud: https://soundcloud.com/dvfflebvgruggv
Please follow and like us: