Odd Wilson is about to release his EP dubbed, 'Welcome to Oddville' which is going to be purely instrumental and free to download on his website www.whereoddwilson.com. His fan base is excited and eagerly waiting for the release. With his sound been renowned for its captivating and a contemporary urban feel, its chances of fame, success, and popularity across the globe are high.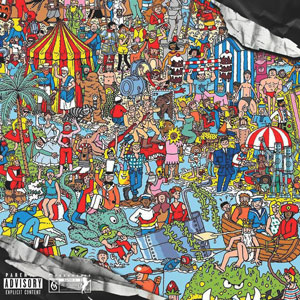 Odd Wilson's sound is unique yet passionate and breathtaking. Growing up in a musical family, Odd Wilson was introduced to music at the age of 14 by his father, who was an established bass player.
His father's mentor-ship, and passion, inspired him to do music. His first sortie into learning a musical instrument emerged at the age of 15 years when he started taking piano lessons and learned how to program audio tracks on music video games, and has never looked back.
As his confidence, elegance, and style grew, his loyal following also increased and he became more popular in the Memphis music production scene. His diversity as an instrumentalist, composer, producer, and D.J., greatly increased his appeal among his appreciative fan base.
Odd Wilson attributes his musical development to hard work, dedication, and determination. He provides the industry with a service oriented, yet client friendly standard production and focuses on working closely with his clients for positive results. Odd Wilson gives everyone an opportunity to enjoy a professional project.
OFFICIAL LINKS: YOUTUBE – TWITTER – FACEBOOK – INSTAGRAM
Please follow and like us: